---
Continuing the Great Fall Weather, Uncertainty About Weekend Rain
Middle to upper 70s for afternoon temperatures seem to be a good bet heading into the homestretch. A gradual increase in cloud cover will be noted Friday but especially Saturday ahead of the next weather maker.
GFS 6-Hour Precipitation Model Saturday AM – Tuesday AM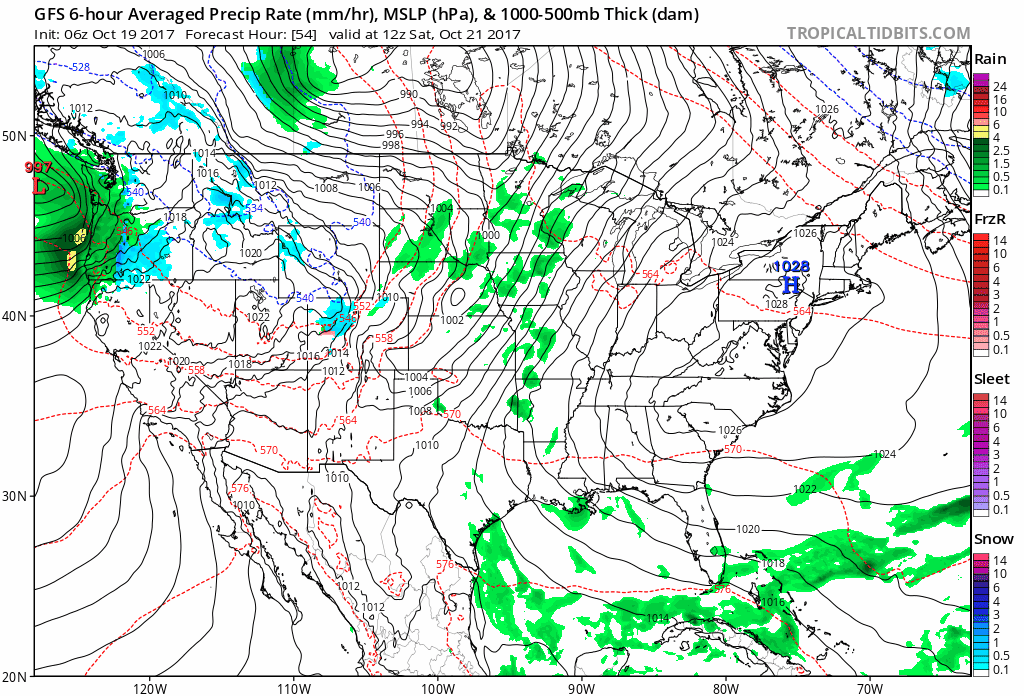 GFS, EURO, and the Canadian models are all providing different solutions in how much/timing in regards to precipitation falling across Middle Tennessee Saturday-Tuesday. Storms are possible, too, but severe weather is not expected thanks to a "low energy" atmosphere. The entire weekend will not be a washout, and it looks like Saturday is the pick day.
WPC Forecasted Rainfall through next Thursday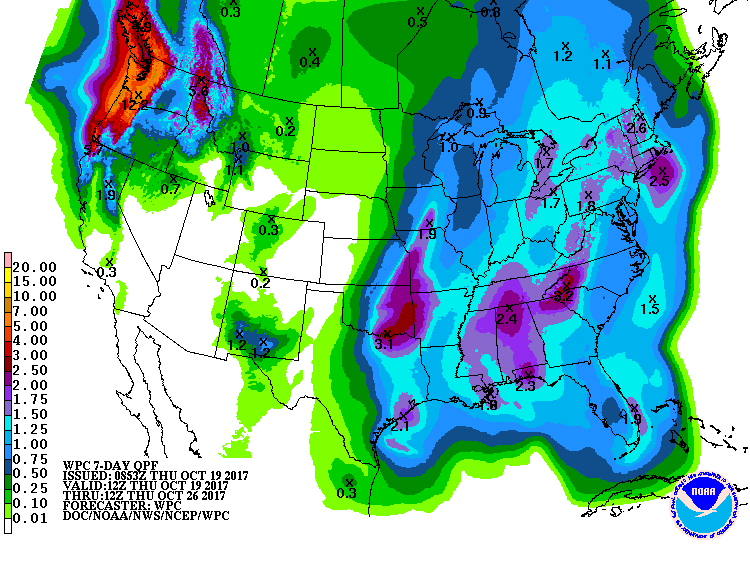 1.5-2.0″ is a good bet through next Thursday.
Long Range Temperature Outlook – End of October Below Normal?
Trick-or-treating season is upon us, so let's take a peek into the crystal ball (or GFS Ensemble Members, here) to see what kind of temperature pattern we may be working with.
GEFS Mean 2m Temperature Anomaly (Departure from Normal)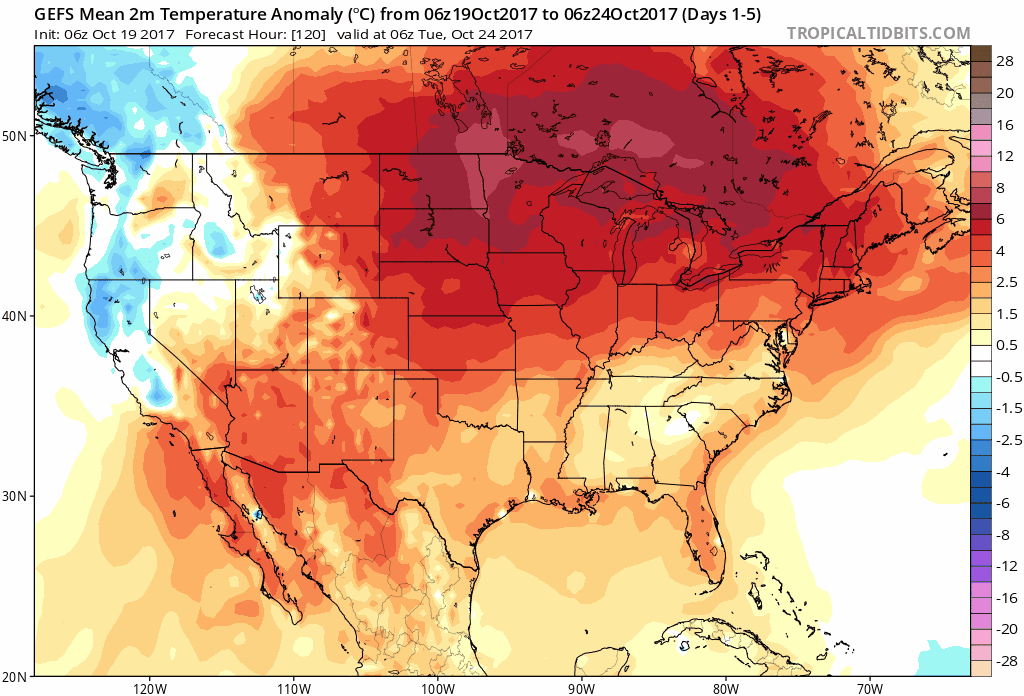 Look out! Those are some decent below normal temperature signals from the GFS Ensemble models. Keep in mind, this is way out in left field, seeing as we are still 12 days away from the end of the month. However, it could be our first real taste of winter-like air if everything pans out.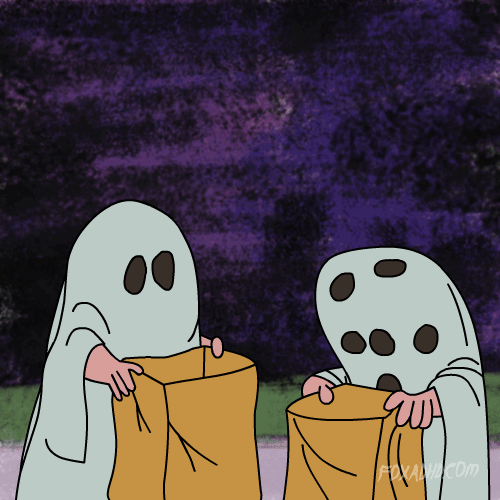 Essentially, if you are planning your festive costumes now, prepare to layer.
---