---
Daytime Highs Rising Through the Rest of the Week, Still Have Chilly Overnight Temps
Sunshine continues now through Saturday. Highs will climb a little bit each day starting in the low 70s today and reaching the low 80s by Saturday. Expect for temps to continue to fall into the mid 40s tonight and tomorrow night, so you will still want a jacket in the AMs following.
Other than needing a jacket for evening activities this week, the weather will hold out pretty nicely for all outdoor activities.
https://giphy.com/gifs/coffee-cup-cafe-aMs2phB9gvHji
Model Variations Leave Some Uncertainty Sunday On
We can begin to see showers again sometime on Sunday. Models agreed on timing 24 hours ago, but now are not agreeing on timing and how long these showers will hang around.
https://giphy.com/gifs/oOTTyHRHj0HYY
The Euro is a bit faster than the GFS and pushes showers through Sunday afternoon into Sunday evening. The GFS on the other hand wants to stretch Sunday's showers through the day Monday.
GFS Loop Early Sunday Through Early Tuesday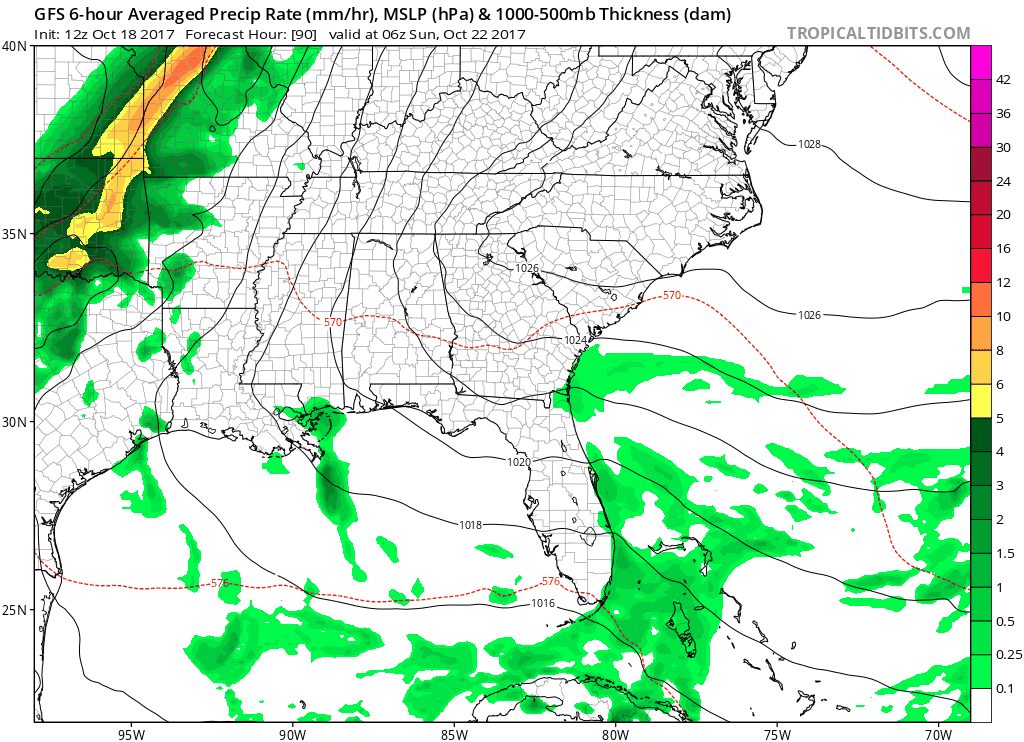 No matter which model ends up winning, Sunday looks to have the best chance of showers. Additionally, no severe weather is anticipated at this time.
Cooler temps are expected to move in following these showers. Our local NWS had this to say this morning about these cooler temps:
"… which if it pans out would bring us the coolest temperatures so far this month by the middle of next week."
https://giphy.com/gifs/come-devil-ads2QSp4JDdeg
---