---
Patchy Fog Possible Tomorrow Morning, More Summer-like Temps Tomorrow
Into tonight, you may want a light jacket for any outdoor sporting events as temps will fall into the upper-60s by 7 PM and the mid-60s by 9 PM.
Like this morning, patchy fog is possible overnight tonight into early tomorrow morning.
Tomorrow it will feel pretty gross outside. Highs in the mid-80s with dew point temps in the mid-60s and lots of sunshine. Hopefully, fingers crossed, this will be the last of this.
https://giphy.com/gifs/please-parks-and-recreation-amy-poehler-d0Pkp9OMIBdC0
Cold Front Passage on Sunday, Chance of Showers Followed by Much Cooler Temps
For those waiting on fall, looks like we will finally be getting our first decent taste of fall-like weather early next week thanks to a cold front passing through on Sunday.
https://giphy.com/gifs/running-full-house-late-6EUxr85g9rv6o
Models vary a bit on timing with the Euro pushing showers through a little quicker than the GFS and NAM. Overall, expect for a weak line of showers to move through during the daytime on Sunday.
GFS Loop Early 1 AM Sunday Through 1 AM Monday (Note: 6 Hour Intervals)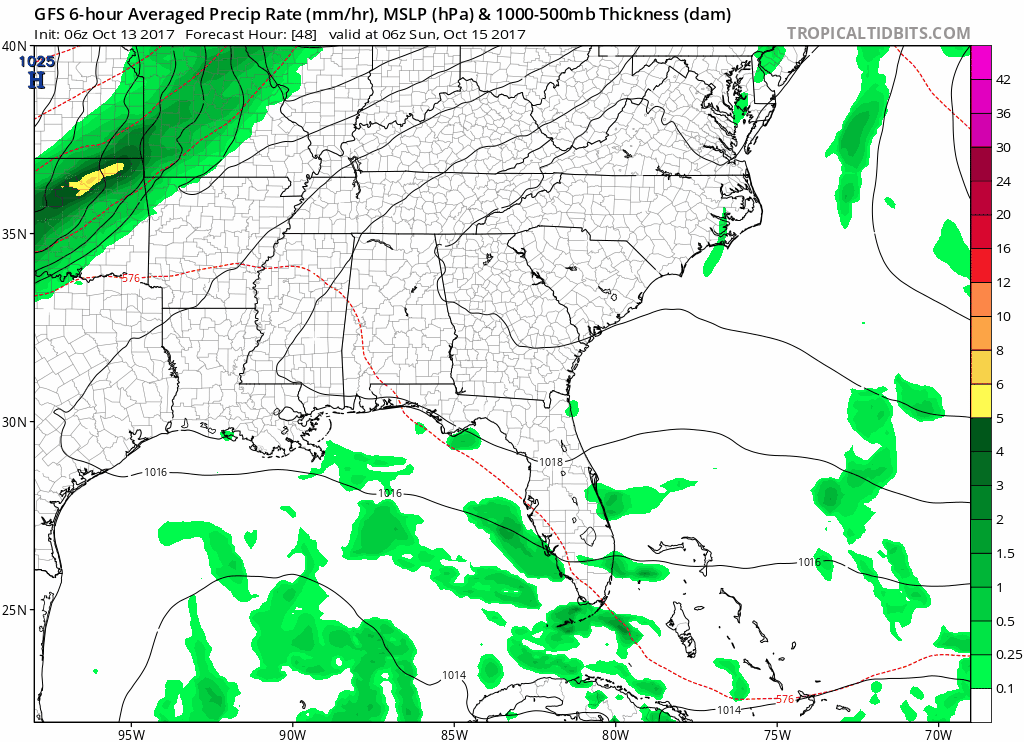 NAM Loop Early 1 AM Sunday Through 1 AM Monday (Note: 3 Hour Intervals)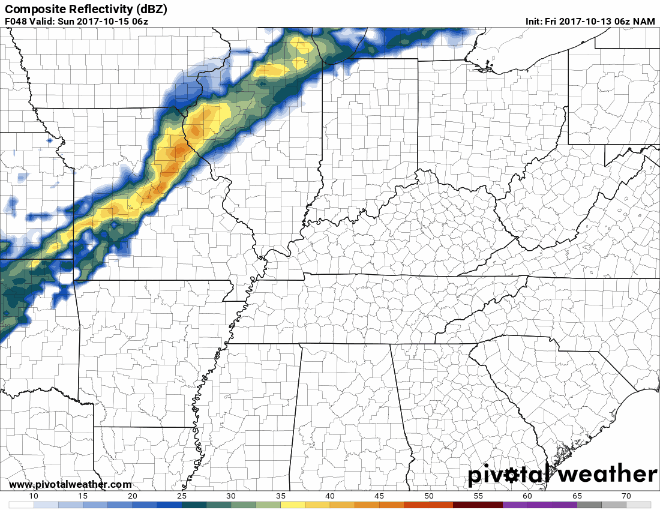 Expect for around a quarter of an inch, maybe even less, of rain when all is said and done. No washout is expected. Additionally, while a weak thunderstorm may develop, severe weather is not anticipated at this time.
Starting Monday, temps drop off drastically. Highs are anticipated to be in the mid-60s to start the week with overnight temps falling into the mid to upper 40s. No rain is in sight for next week, so only cool and dry conditions.
If you plan on heading downtown for the Titans game Monday evening, you will want a jacket. Temps at kickoff will be in the upper 50s. It will be the coolest game of the season thus far.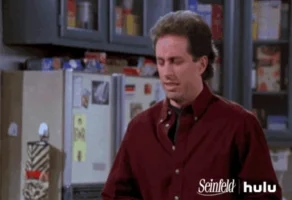 ---