---
No Measurable Rainfall Through the Rest of the Week
Temperatures will remain near normal into tomorrow. Unfortunately, these cooler temps won't last that long.
https://giphy.com/gifs/diorandi-the-orchard-dior-and-i-3o6ZtifZvaatBm2hMI
Just like that, temps will jump back into the 80s on Friday and stay in the 80s through the weekend. Sunny skies look to hang around through at least the first half of the weekend, with no measurable rainfall in the forecast through Saturday.
WPC Quantitative Precipitation Forecast Through Early Saturday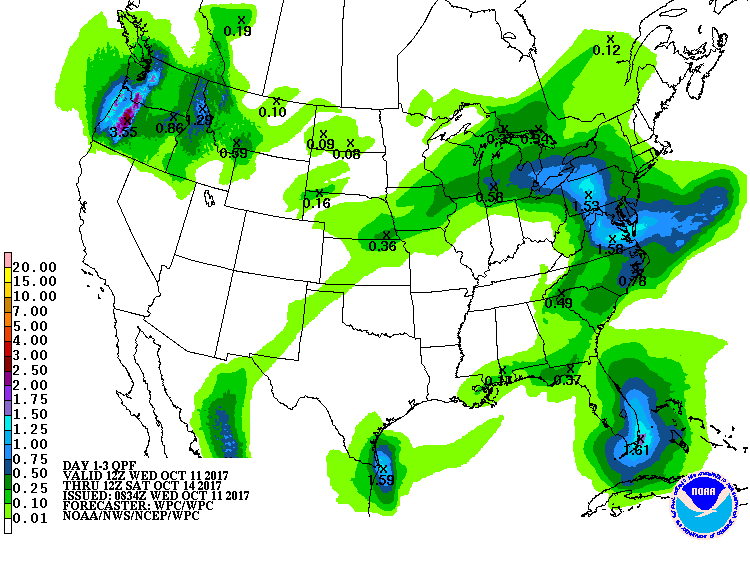 Enjoy the cooler weather for the next two days, and enjoy the sunshine over the next several days.
Showers Return Sunday & Monday?
Into Sunday, our forecast begins to become a little more difficult. A cold front is expected to move through sometime late Sunday possibly into Monday. Euro and GFS seem to disagree a bit on timing and strength of this line as it moves through. The Storm Prediction Center did mention our area in their Day 6 (Monday) discussion as an area to watch for thunderstorms.
Overall, models do seem to be leaning more towards a late Sunday/early Monday timing of showers to move through.
Luckily, whenever this front moves through, much cooler temps should follow behind it. Maybe fall is on the horizon.
---