Hurricane Nate made landfall on the northern Gulf Coast.
Nate's now a tropical storm, speeding northeast into Middle and Eastern Tennessee. The center of Nate should pass east of us.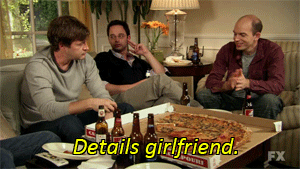 Rain
Off and on all day.
Here's the HRRR model's prediction of heavy morning rain, then lighter off and on rain: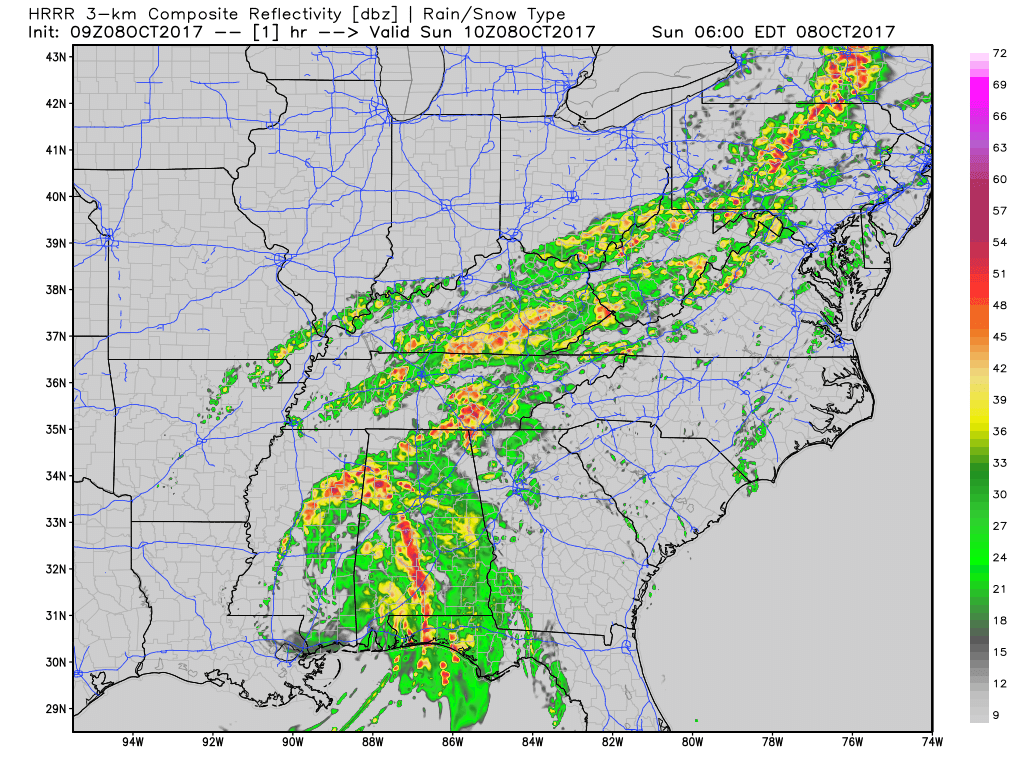 The NAM3 model predicts less rain from Nate, more "off" than "on" compared to the HRRR: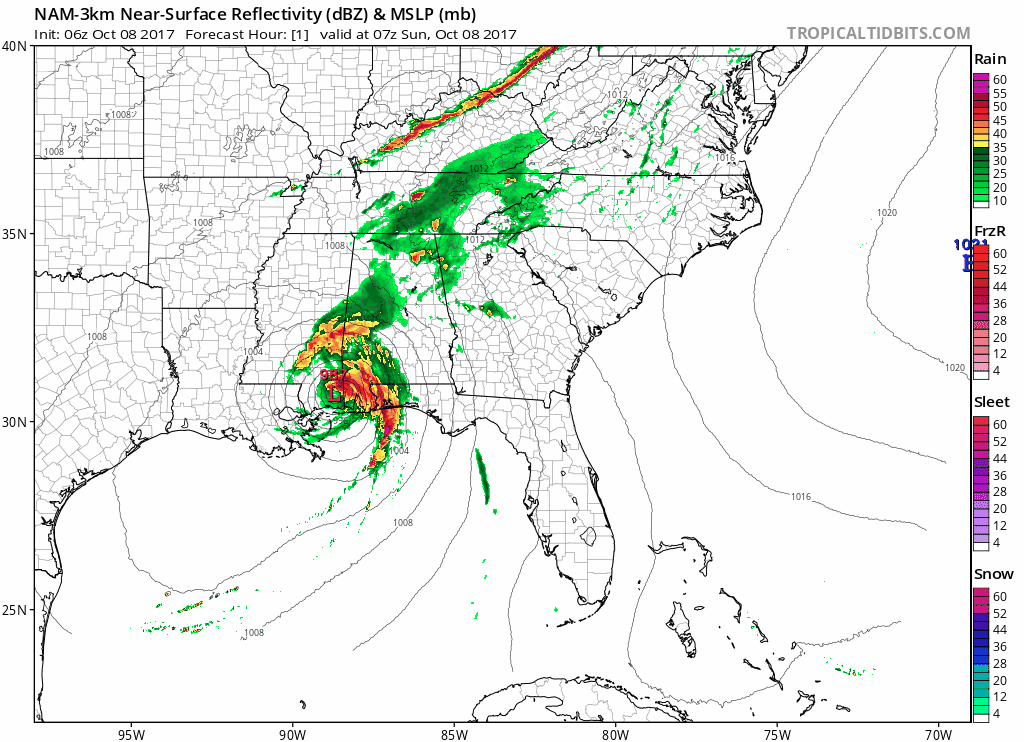 So, expect off and on rain today, about another 0.50″ total. Rain will probably be heaviest this morning/early afternoon, but that's just educated guess. There is no discernible window for a break in the rain.
Winds…meh
Winds will be stronger to our east, closer to Nate's center. A Wind Advisory was issued but we're not in it. No need to anchor lightweight relatives to sturdy structures, or bubble wrap that questionably secure birdhouse on your deck. Expect 10-20 MPH.
Storms?
Unlikely, probably very unlikely. The Storm Prediction Center thinks severe thunderstorms are possible east of Nate's center, which is very far away from us.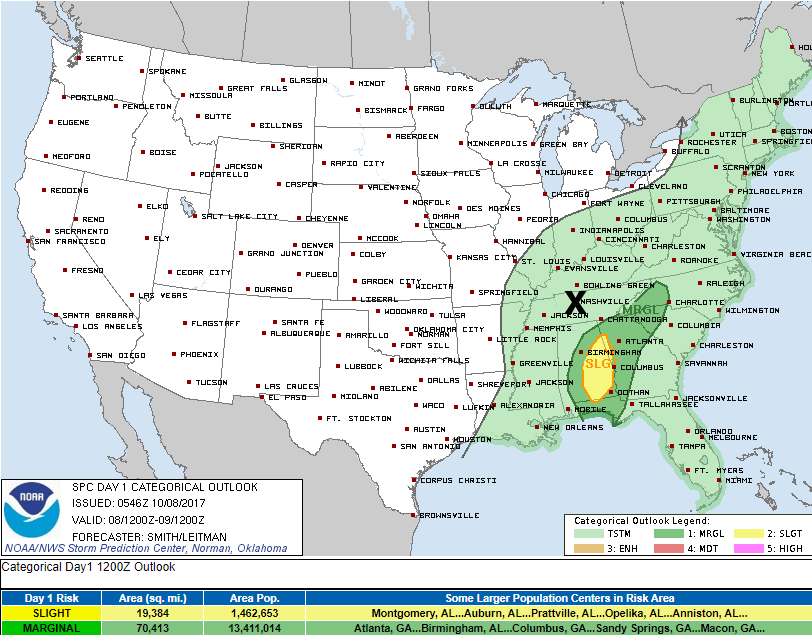 I never like to rule out tornado chances when a tropical system passes by, and yeah we'll be watching the velocity data on radar today as usual, but again, the tornado threat is east of Nate, and we're gonna be west of Nate. Here's the SPC's tornado outlook for today…we're not in it: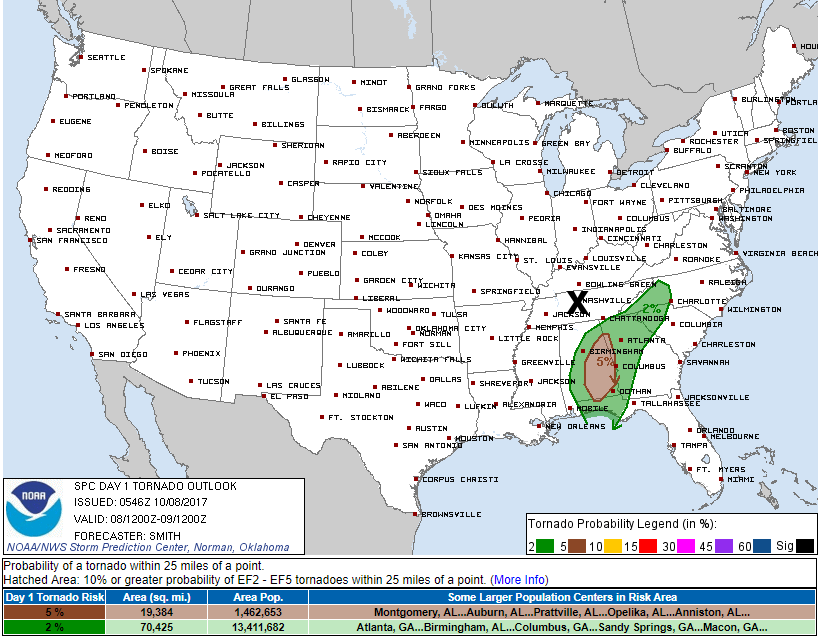 This is supported by the National Severe Storms Lab's WRF Significant Tornado model data, which puts the 'nader dynamics east of Nate as the center passes by later today: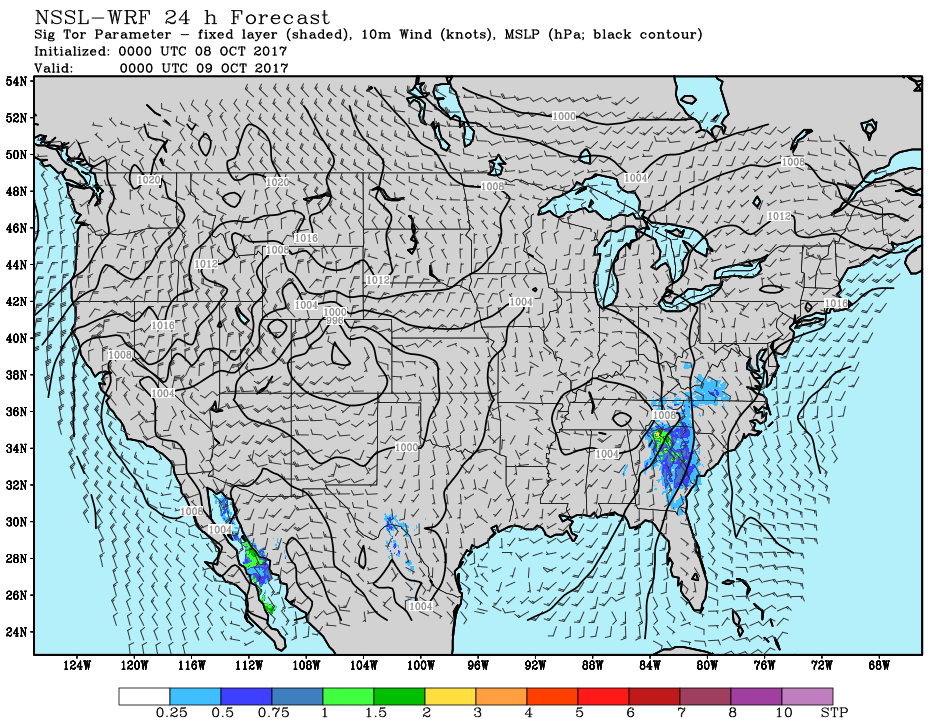 As for lightning, again, that looks more likely for those well east of us, but I would not rule that out.
So, hopefully just off and on rain today. Remember tho, this is our best prediction of the future, but it's not perfect, and all models are wrong, some models are useful.
Yeah, should not be a big deal.

Maybe a few passing showers Monday, which appears mostly dry.
Storms Tuesday
Models generally agree storms should form along a front and lift into Middle Tennessee sometime Tuesday, kinda like this: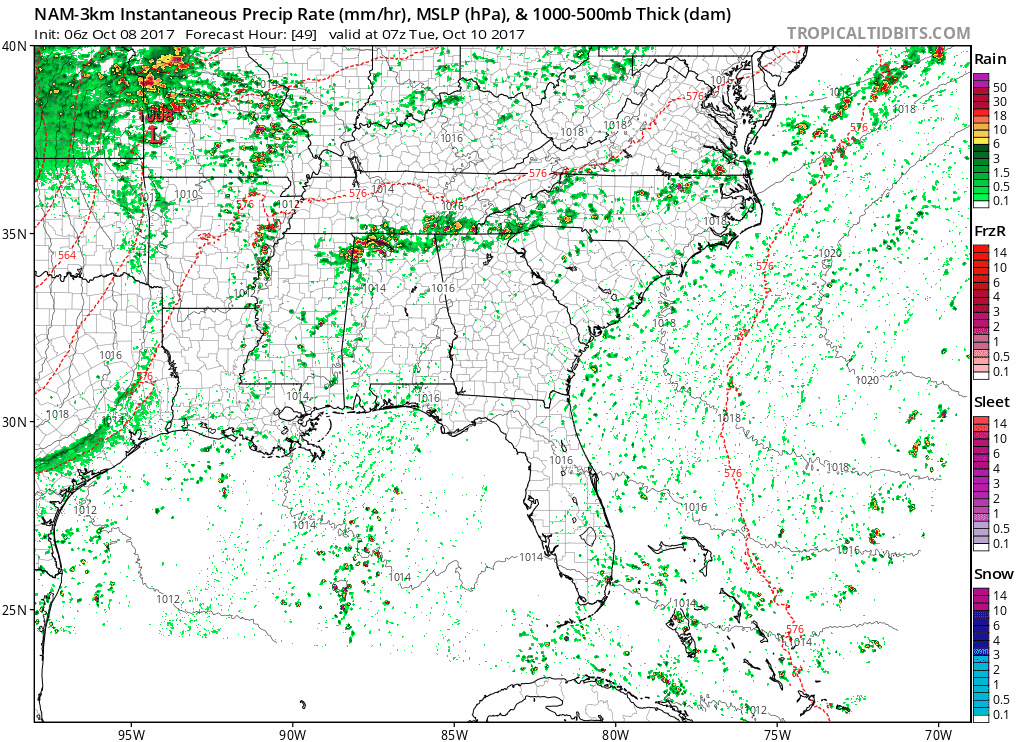 There is no reliable ETA other than "during the day Tuesday."
Storm fueling instability and shear will be here, but will there be enough of each to set off severe storms? Errrrrr…maybe. Today SPC wrote that "Hail and marginally severe wind gusts will be possible," but there is a question about how much instability we will get. So, just a "Marginal" risk (a 1 on a scale of 0 to 5) for Tuesday. Something to keep an eye on.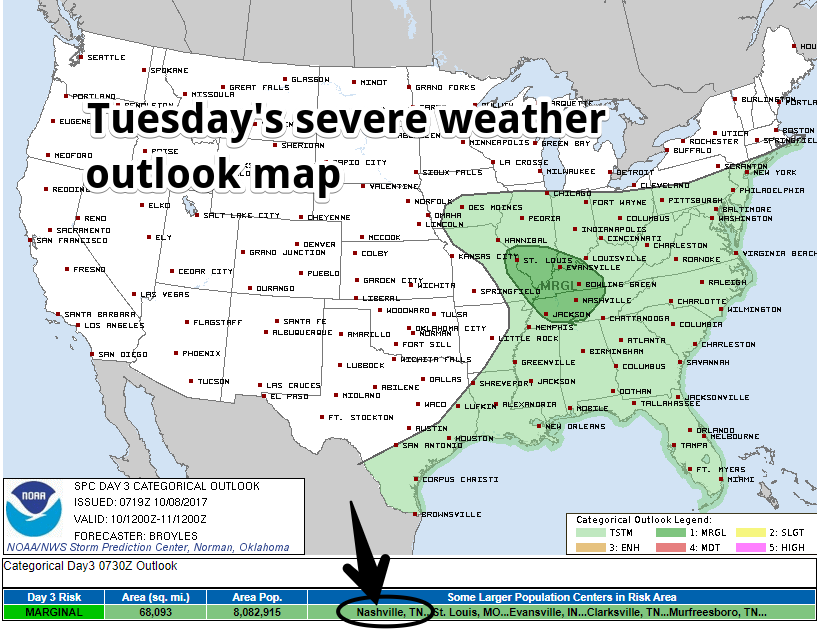 Even if the storms are not "severe" (1″ hail, 58+ MPH winds), a round or two of heavy rain with some lightning is a decent bet. Expect just under a half-inch of rain with this.
After Tuesday
A few showers may linger into Wednesday, before we dry out. However, we're still not expecting that cool, crisp "fall" weather this week. Mid-80°s with un-fall-like humidity should linger into the weekend.
This morning's song features the line "when will we fall down?"
We'll be on Twitter all day y'all. Have a great Sunday.
---