---
Soggy Weekend and Start To the Work Week
Some fast moving showers have popped up over Middle Tennessee this morning, in addition to extra cloud cover. A gradual increase in rain coverage is expected today as moisture pumping in from the Gulf of Mexico and Hurricane Nate aid in shower development. Additionally, a frontal boundary will spark off a few storms after dark tonight.
Latest HRRR Model Loop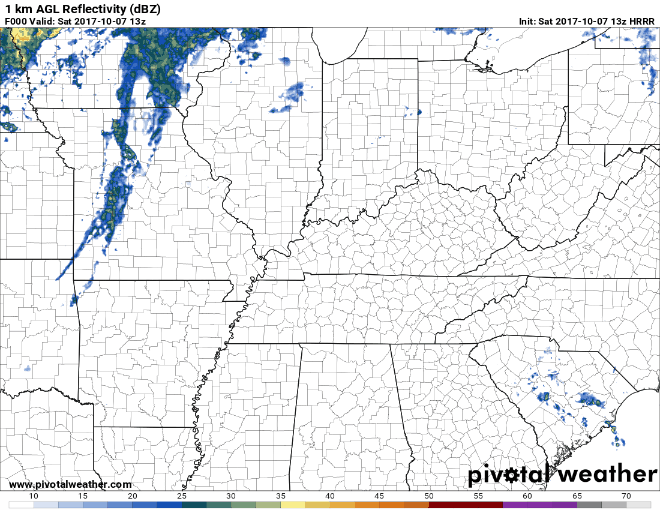 Headed to the Vandy game? Take the rain gear, you might need it.
So what's happening with Hurricane Nate?
Latest GOES 16 Imagery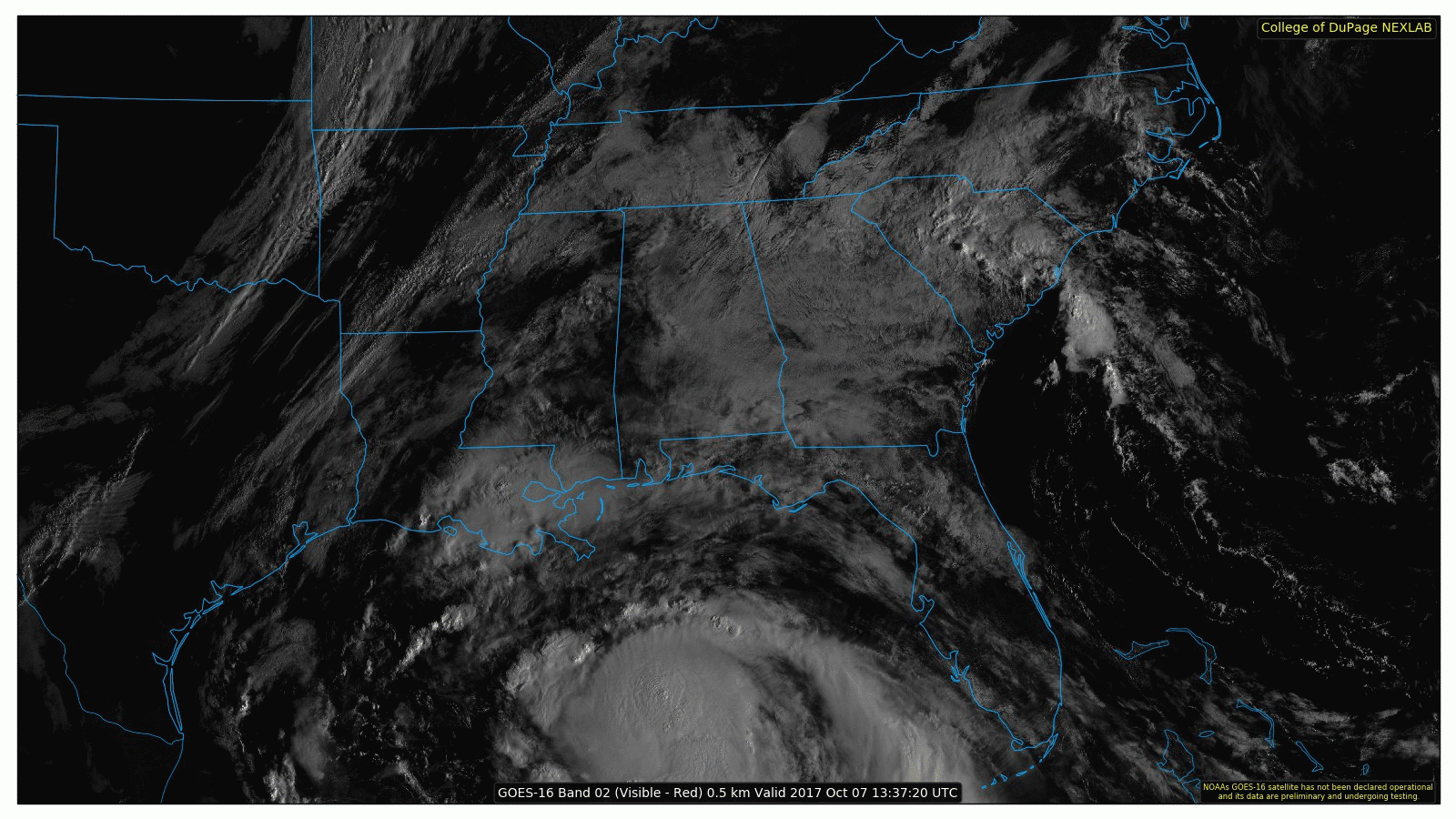 Well, Nate looks much different than 24 hours ago. A now 90mph sustained wind hurricane is barreling towards the Gulf Coast and expected to make landfall late tonight as a Category 2 hurricane with 100-105mph sustained winds. How will Nate impact our weather here in Nashville, you ask?
Latest Forecast Track for Hurricane Nate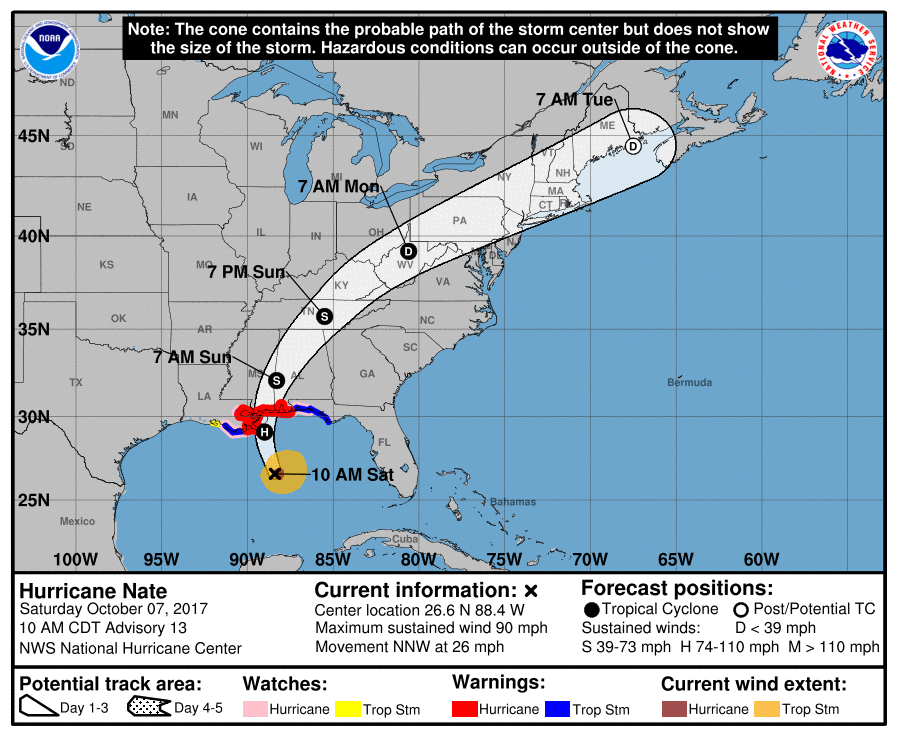 Nate will track into Eastern Tennessee by tomorrow afternoon and continue to be a feeder of Gulf moisture to our area, with widespread rain (moderate intensity at times) anticipated through Tuesday.
Latest GFS Model Loop Through Sunday Night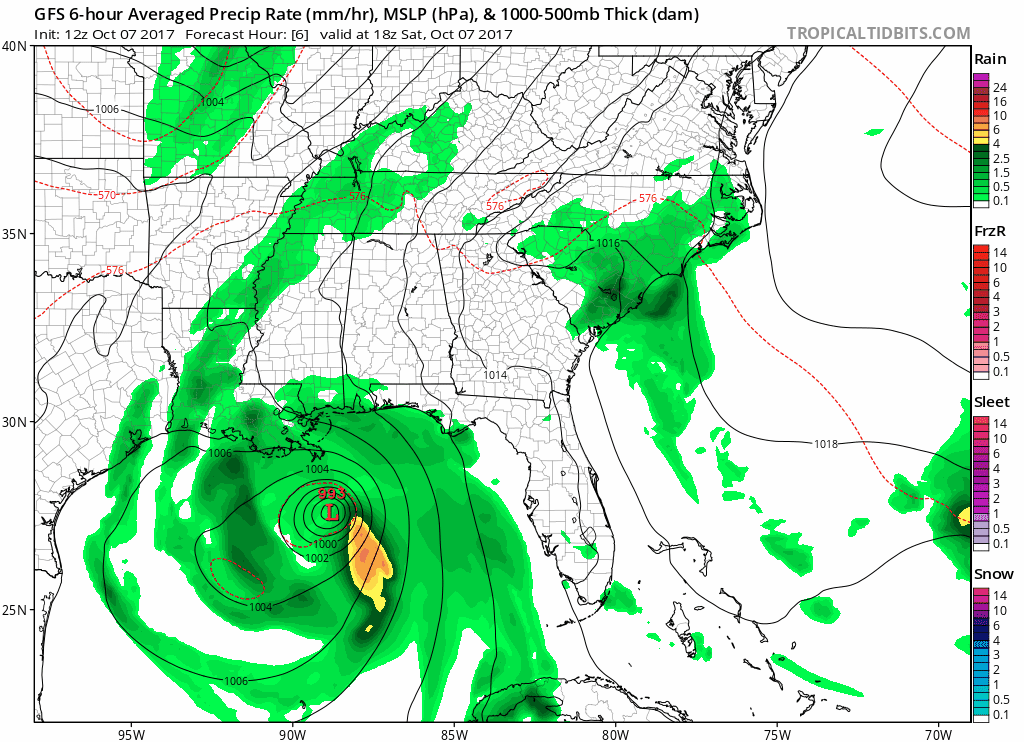 There are no concerns for severe weather at this time, particularly because we will be on the western side of Nate's track.
Updated Rainfall Forecast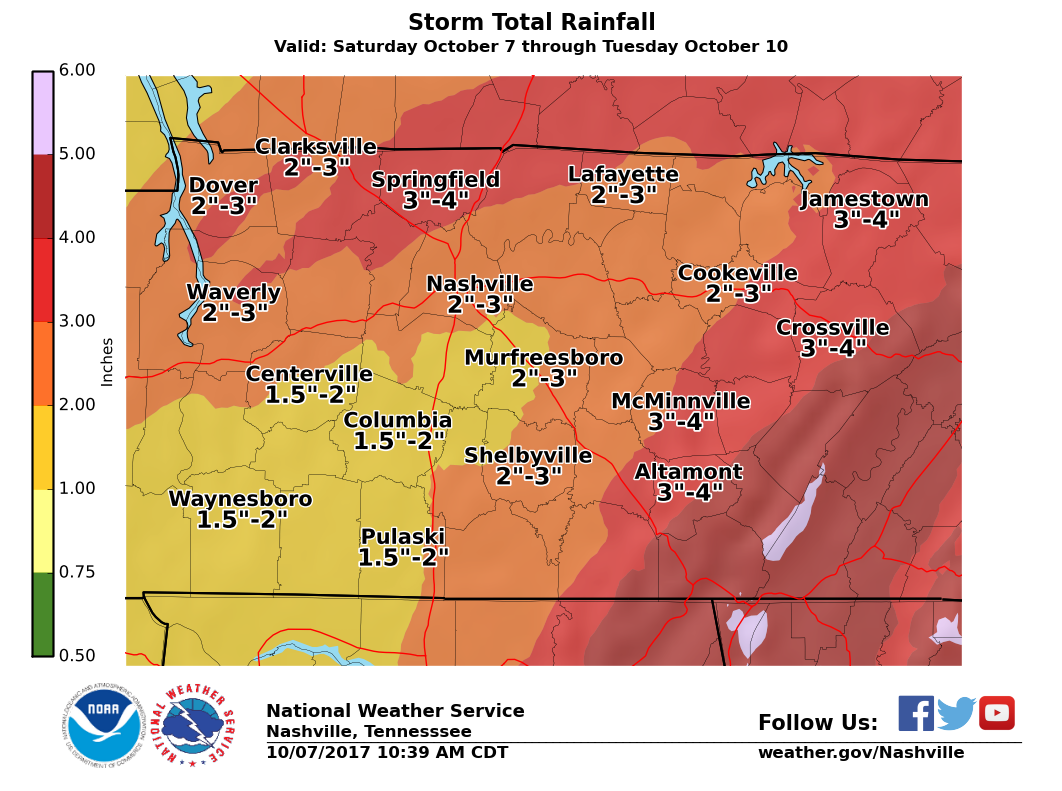 A solid couple inches of rain can be expected through Tuesday. That's when a front sweeps through the area and pushes this impending tropical air mass out.
Temperatures won't be that much cooler than what we've seen the past few days until another stronger cold front moves through next weekend.
---