Heat and humidity remain. Mid/Upper 60° dewpoints with a high temp of 91° in the shade. It's going to be much hotter in the sun.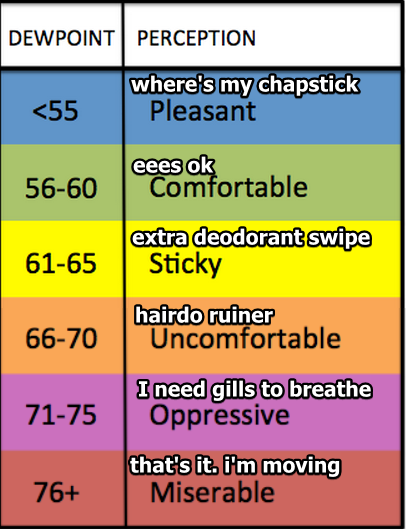 Gross.
Our chance of a brief shower today is small. Someone in Tennessee will get a little wet, it probably won't be us, but it might. A classic summertime battle of competing forces is to blame for forecast uncertainty:
Humid air and high temps trying to make the air rise to make it rain
vs.
Hurricane Maria stealing some of our moisture with high pressure pressing down rain clouds trying to rise.
The HRRR model predicts a few late afternoon/early evening showers, sometime during the Titans game. Notice these are brief and widely scattered: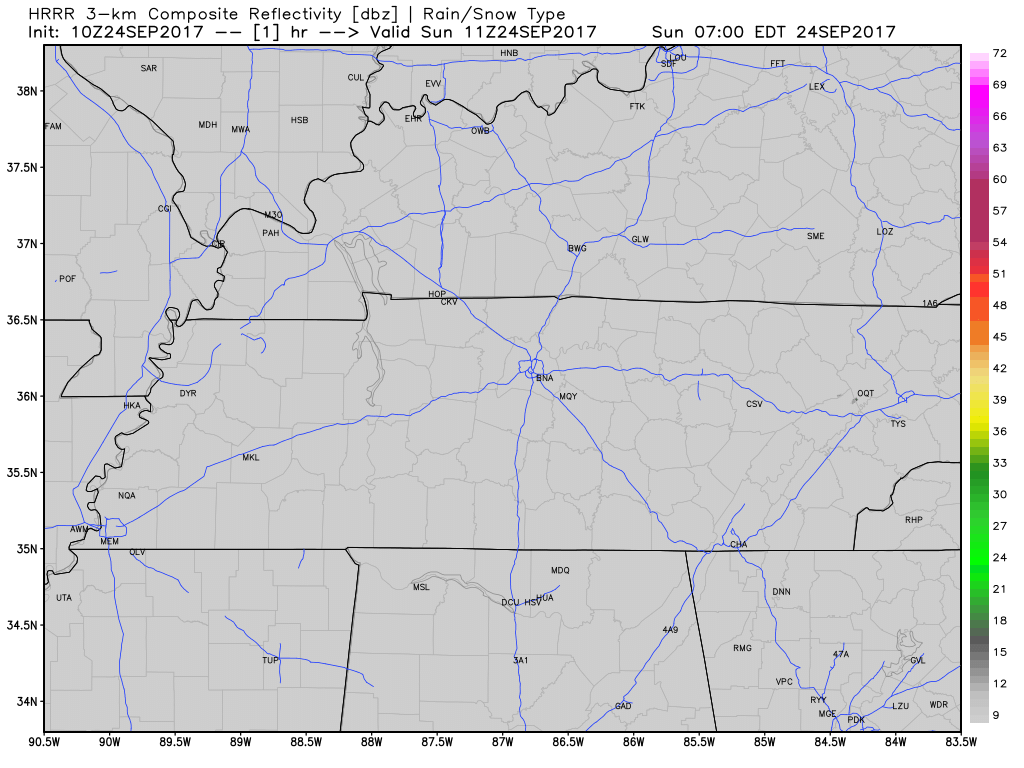 Yesterday the HRRR model predicted way more than what actually happened.
A different model, the NAM3, still thinks a shower may drift over us, but it thinks the heavier rain will be to our west.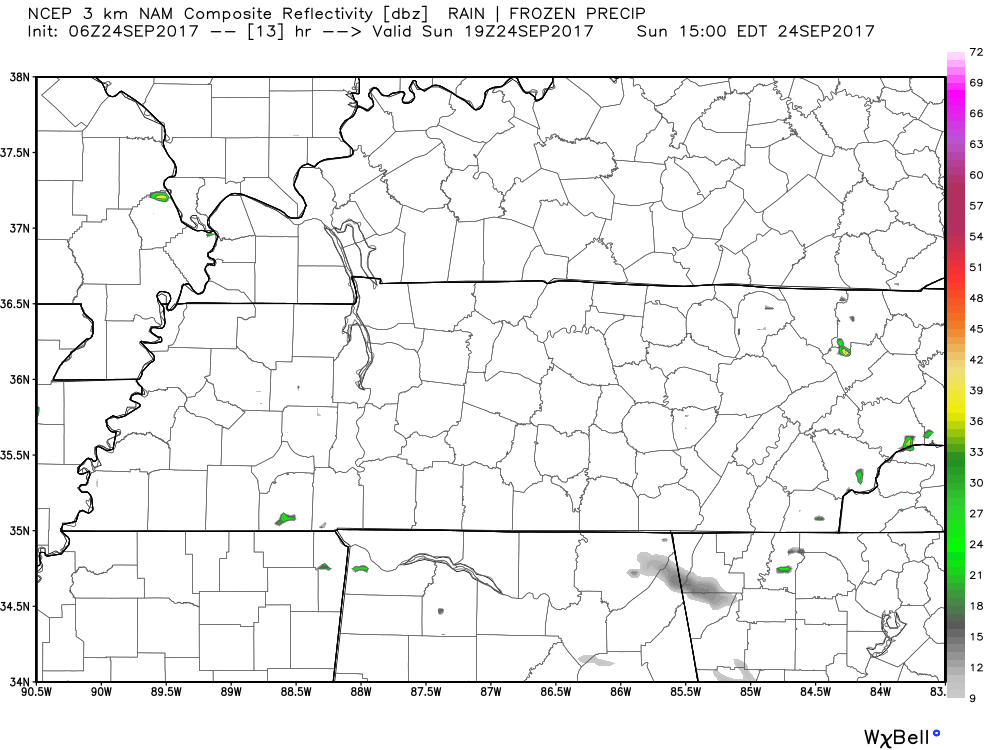 Anything that develops will be capable (not "it will") of producing lightning. NSSL-WRF's 0z run thinks so: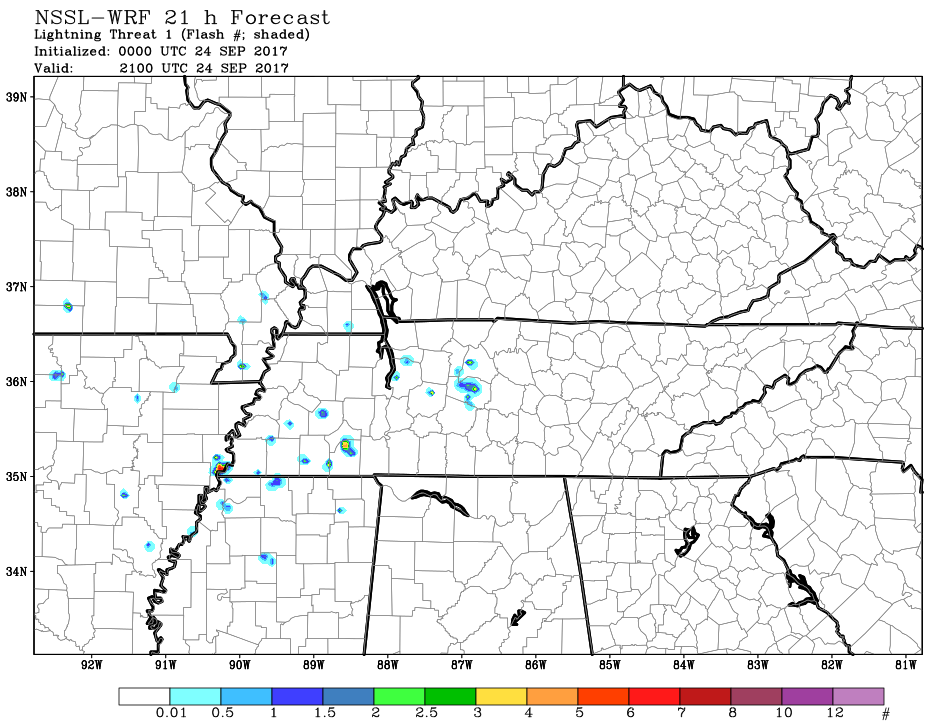 Remember all models are wrong, some models are useful. We'll be updating the forecast on Twitter @NashSevereWx. Or you can follow the radar, tweets, and cameras in one place here: https://www.nashvillesevereweather.com/realtime.
Titans have the 3:25 PM kickoff, which means this rain forecast applies to the game.
Winds today at Nissan Stadium for @brettkern6 will be light, but variable. pic.twitter.com/K35f9oaLAF

— NashSevereWx (@NashSevereWx) September 24, 2017
Next Week Looks Pretty Dry: Waiting for a Cold Front

Heat and humidity remain through Wednesday, but the rain chances aren't in the forecast after today.
A cold front is expected Thursday. Right now models seem to agree it'll pass by without making it rain.
If the forecast holds up all week (never a given), a north wind will set up a beautiful weekend with kinda chilly mornings and highs in the mid 70°s.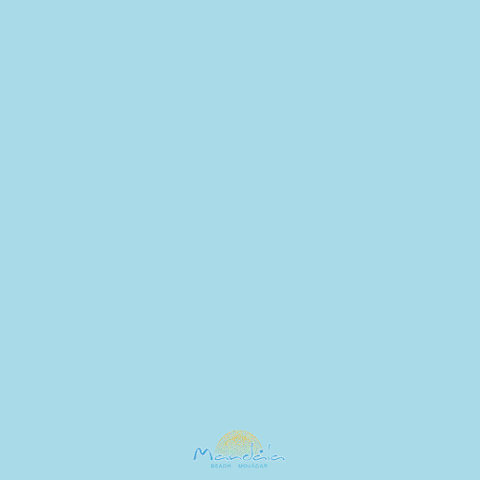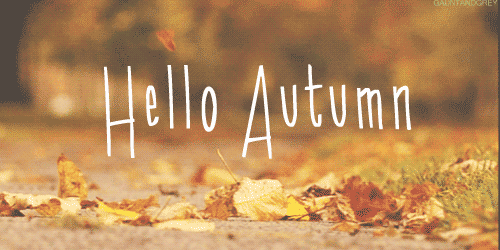 ---