---
Dry Heat Today, Isolated Storms Over the Weekend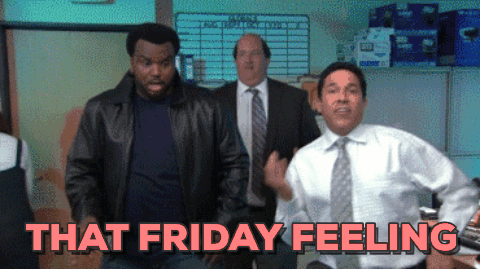 Welcome to the weekend. The headline over the next several days is "heat". At least through midweek next week, temperatures will run 7-10ºF above average for this time of the year.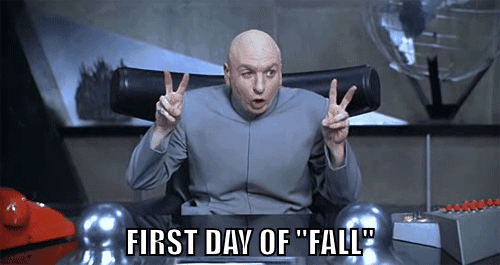 Technically, today is the Autumnal Equinox, where the amount of daylight and darkness is essentially equal. But, it won't feel much like fall at all on an approach to 89ºF.
[av_textblock av_uid='av-t529b6′]
[cjtoolbox name='Treg DONT DELETE']
[/av_textblock]
Saturday morning we'll wake up to temps in the upper 60s and wait on a chance for afternoon thunderstorms. Sunday will be much of the same, being hot with isolated PM storms.
GFS Model Loop Through Sunday PM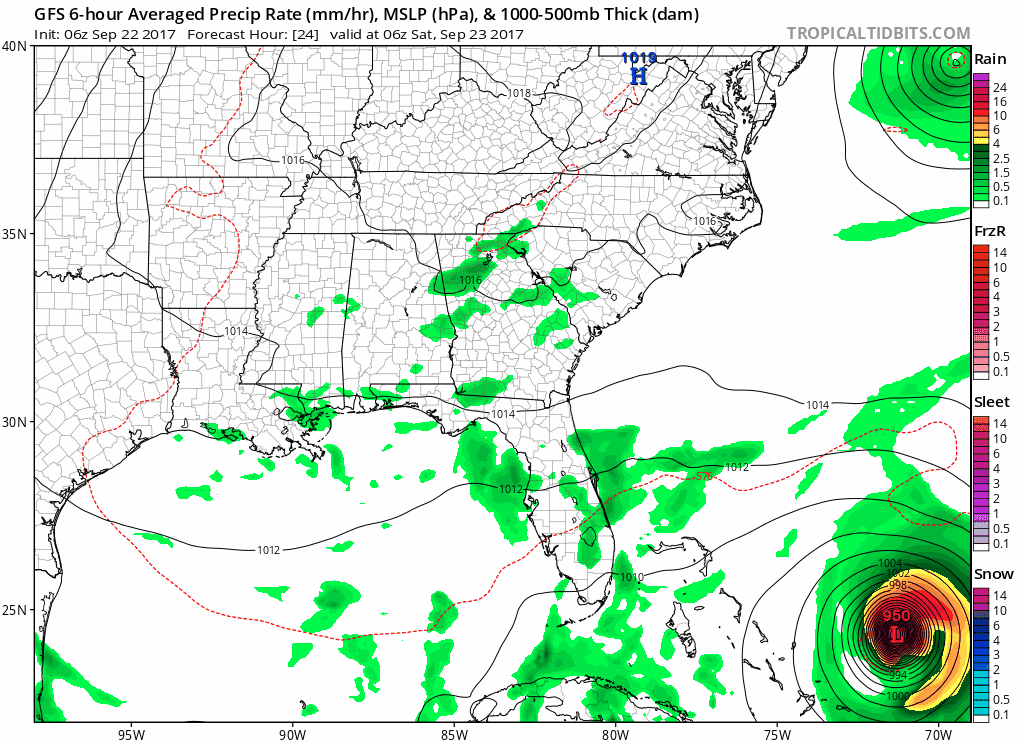 Headed to Sunday's 3:05 CT kickoff, Seahawks vs. Titans? You'll definitely want sunscreen and some extra $$$ for refreshments.
Nothing Too Dramatic Next Week – Eventually Cooling Down
The heat continues through Wednesday, and then a cold front approaches. Not a washout by any means, but showers and storms are possible Wednesday night into Thursday as this front sweeps through. Finally, our daytime temperatures will be knocked down to near normal values by Thursday and Friday.
WPC Total Rainfall Forecast Through Next Friday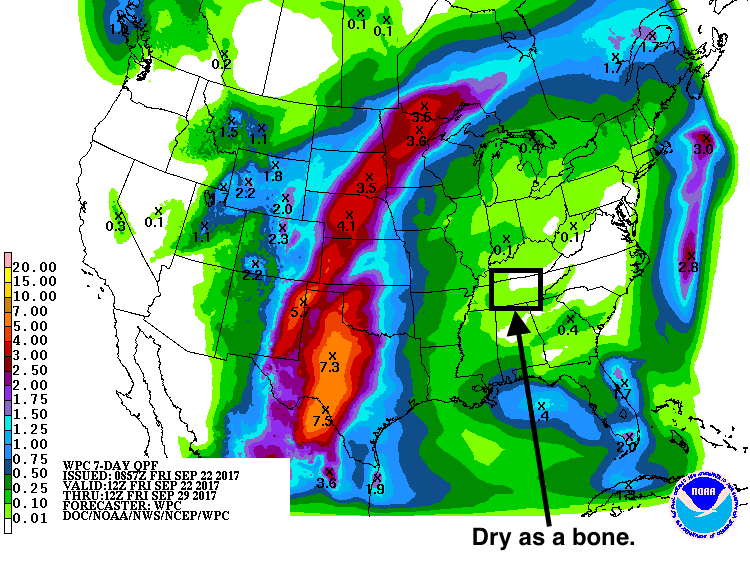 ---