Summary
"Middle Tennessee is currently stuck in a late summertime pattern that will continue into the beginning of fall."

 (NWS-Nashville Afternoon Forecast Discussion).
Temps this week will be five to almost ten degrees above normal.
Hit-or-Miss pop-up rain chances begin Tuesday afternoon and last through the rest of the week.
Rain & Storm Chances
Monday — Rain chances remain very low. The better rain chances will be northwest of Nashville.
Rest of the Week — The morning shift at NWS-Nashville thought Wednesday afternoon would bring the best chance of rain.
The afternoon shift paints with a wider brush:
"The story of the rest of the week will be upper ridging and isolated showers and storms mainly during the afternoon. It`s hard to pick out a preferred area of development so slight chance / chance of precipitation were broadly brushed."
Translation: it's going to be hot and humid, and showers or storms may pop up during the hottest part of the day each day Tuesday-Saturday, but no one can be sure where. Every afternoon this week the Euro model predicts a few light, scattered showers in Middle Tennessee. Not just Wednesday afternoon.
But all things considered, a rainout looks pretty unlikely any particular day. It's also unlikely we'll stay dry all week.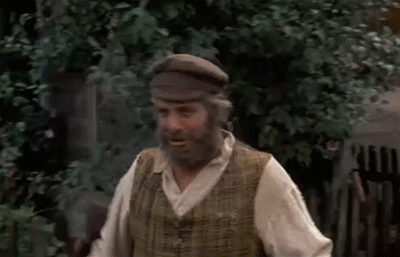 Been watching the models to see if high pressure would set up late in the week. It may. If it does it would reduce rain chances this weekend.
Looks pretty good for:

And kinda hot but perfect for Flugtag downtown this weekend.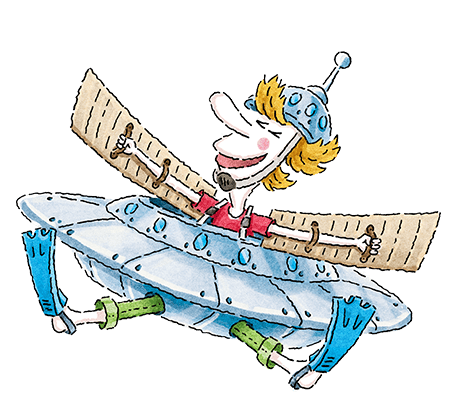 Sooooo Humid
Dewpoint forecasts went up a few degrees, so look for upper 60°s to near-70° dewpoints this week.
Our Unofficial Official Dewpoint Translator: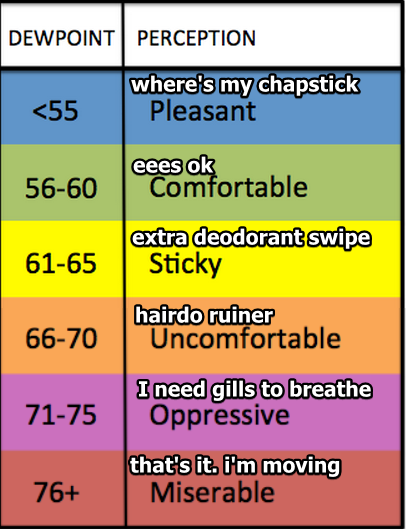 Uncomfortable: Hairdo ruiner!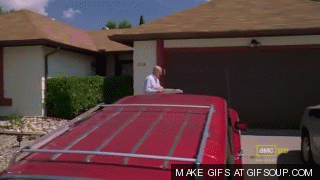 The first day of fall is Friday. We will sweat.
So Then When's Fall Returning?
Hopefully October?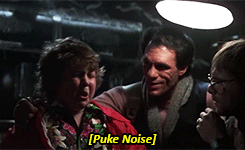 By the Way….
No system in the tropics is of any current, direct concern to us, but this track of Maria is not good for those in the Lesser Antilles hit by Irma: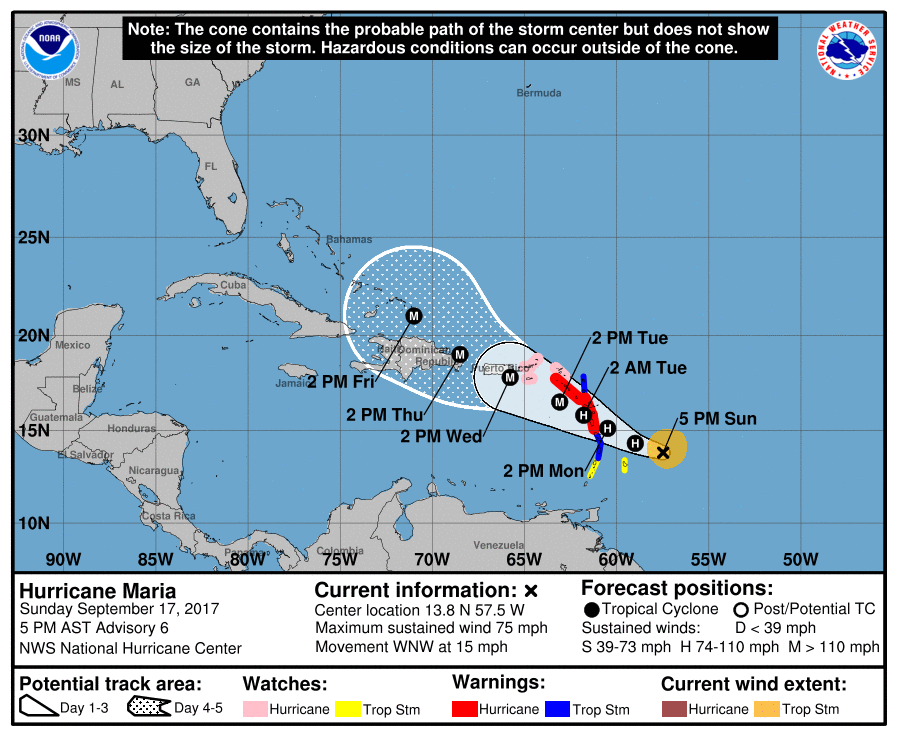 ---