---
Cloud Cover and Showers Pushing East
GOES 16 Visible Loop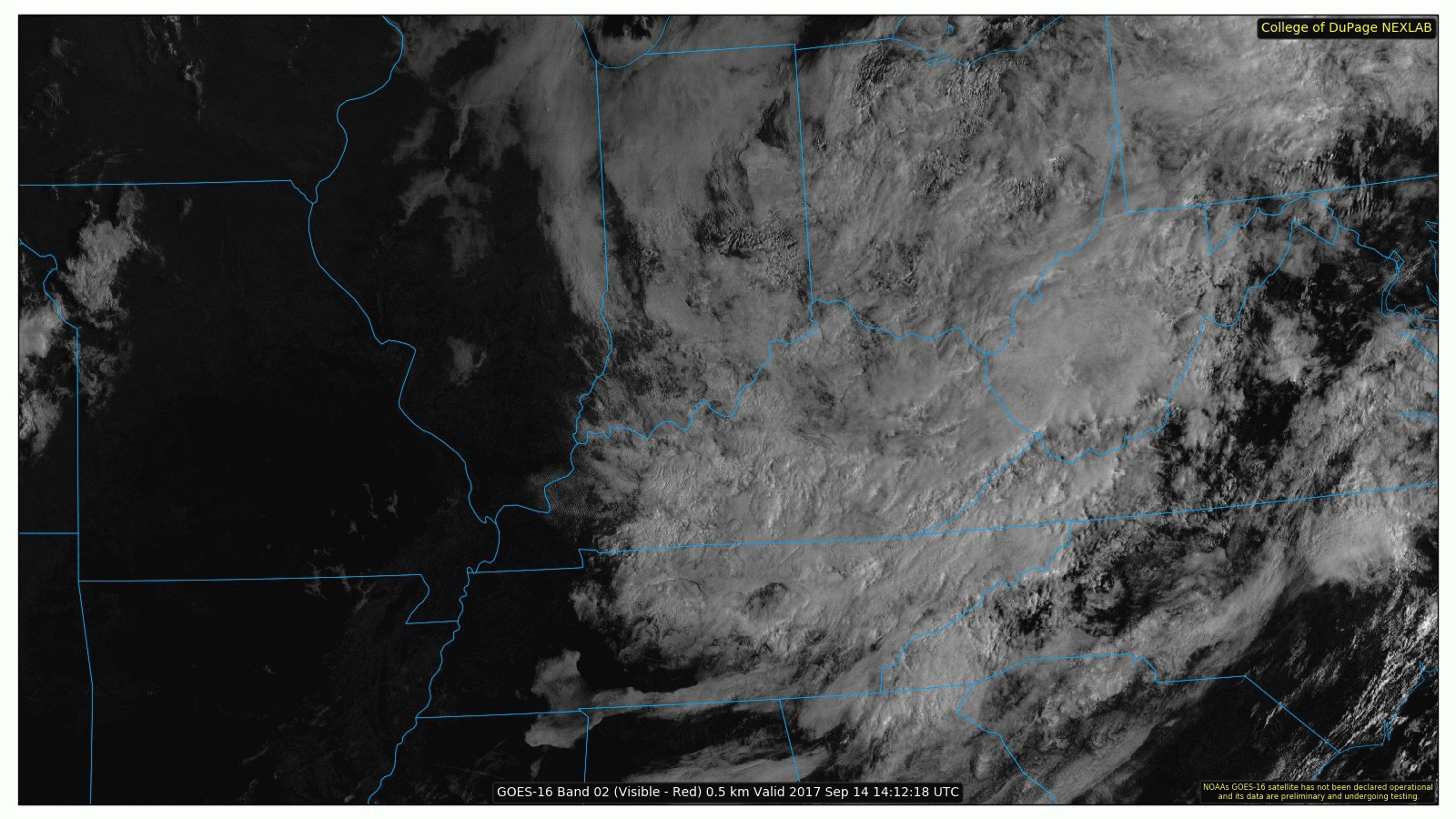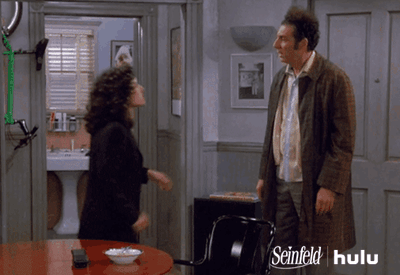 A few showers continue this morning, but the good news is that we expect sunshine to return this afternoon! Temperatures will react appropriately, nearing 80°F for a high today. The remnant low pressure system over the Ohio Valley will take clouds and rain with it to the northeastern U.S. this weekend. Below is an image of GOES 16 water vapor, where the reds/oranges are high water vapor content and the gray areas are dry air.
GOES 16 Water Vapor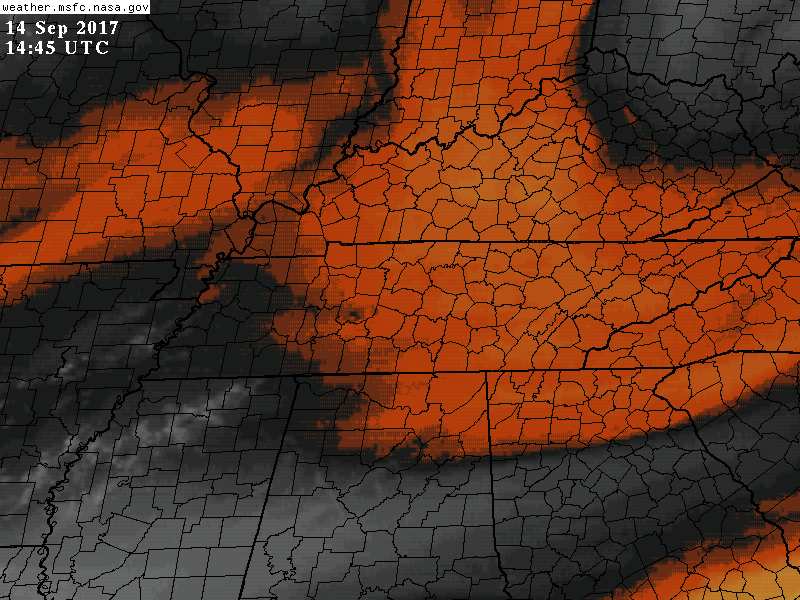 Dry air incoming from the southwest!
Concern of Dense Fog Friday Morning

With clouds clearing out quicker than initially anticipated, this fog is likely tomorrow morning. Use caution during the Friday morning commute!
Great Weekend To Wax the Autos – Temperatures In the Mid to Upper 80s
We will experience above-normal temperatures through the weekend and into the beginning of next week as a stout ridge of high pressure builds in across the mid-south. A few heat-of-the-day driven showers could develop on Saturday/Sunday, but the main focus for these will be to the south of our area.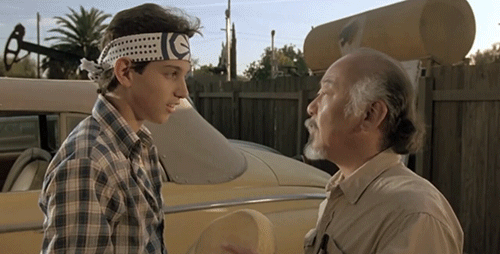 Us interns will be busy shining up Will's Jeep.
Next Week? Not Sure. And Neither Are the Models.
The European Model wanted to develop an upper level low pressure system over the Ohio/Tennessee Valleys this morning, while the GFS said "nope" and continued showing high and dry conditions across Middle Tennessee. However, the latest GFS run does hint at an approaching cold front mid-week next week…something we will be watching closely.
GFS 6-Hour Precipitation Loop Next Monday-Thursday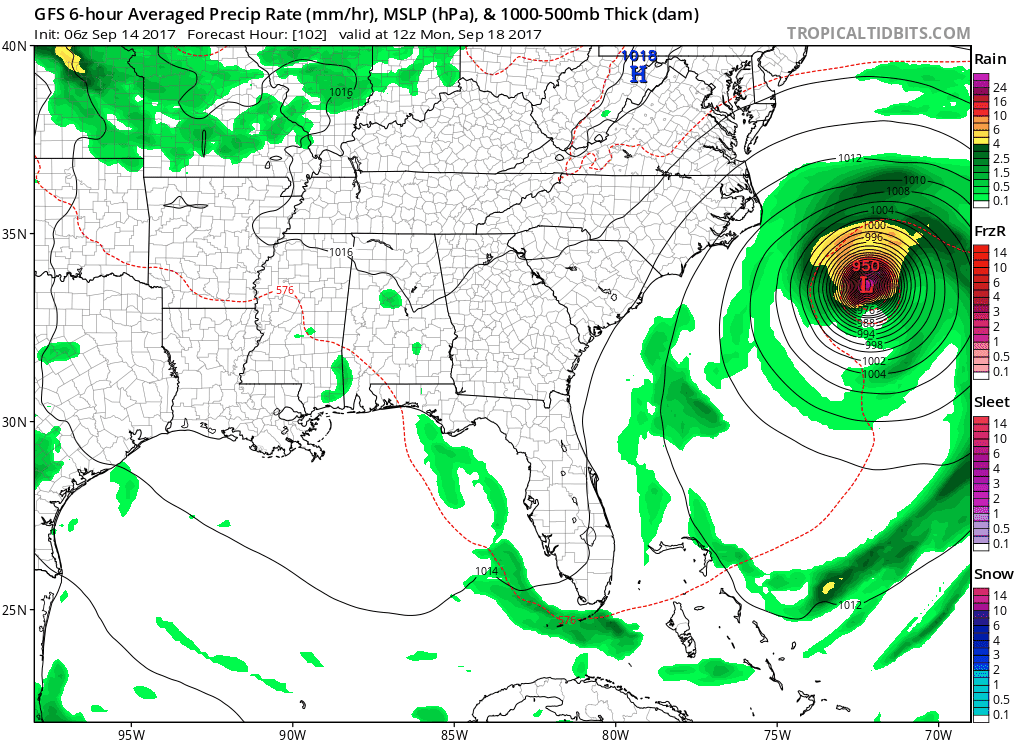 ---