---
Scattered Showers Continue, Dreary Through Wednesday Night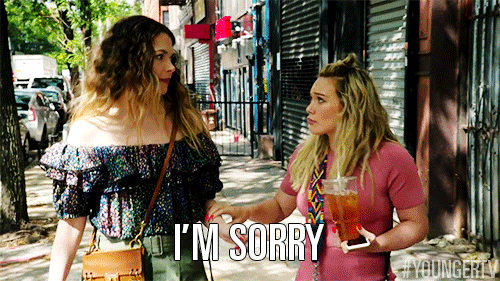 Latest HRRR Loop – Updated 6:30 PM CDT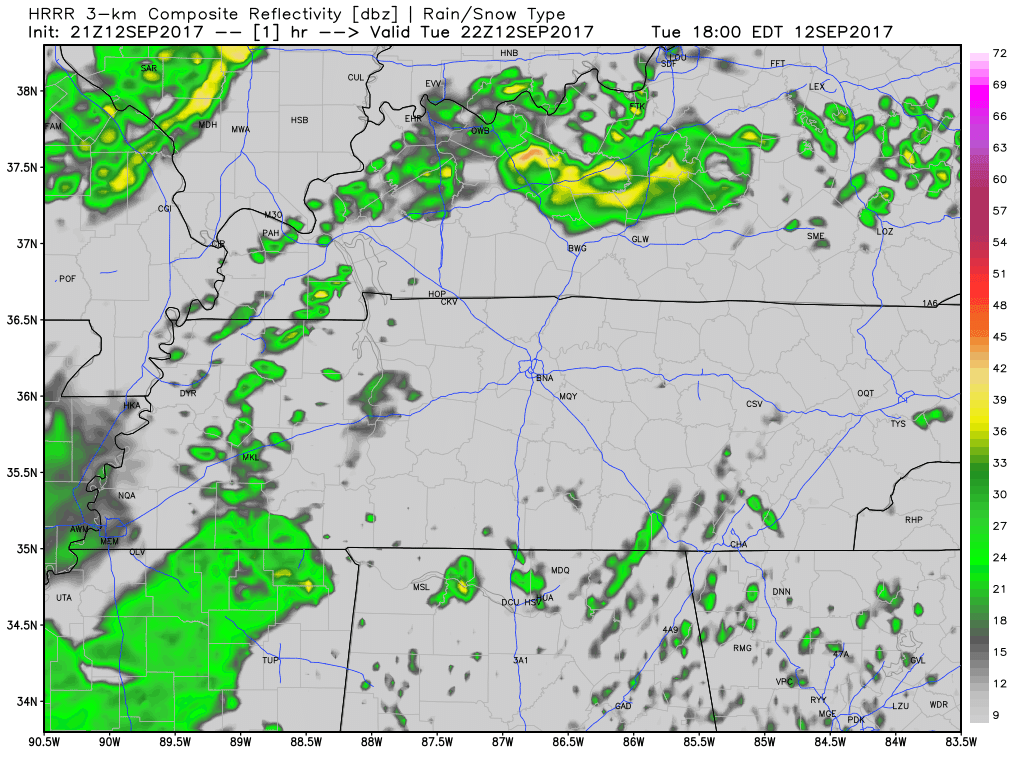 …by the way, where are we today temperature-wise in comparison to seasonal averages? Almost 20 degrees below average!
Irma's remnant center of low pressure is expected to kick northeastward tomorrow, but bring in another swath of moisture and likely rainfall. Again, not a complete washout but definitely another dreary day on tap.
GFS Loop through Thursday morning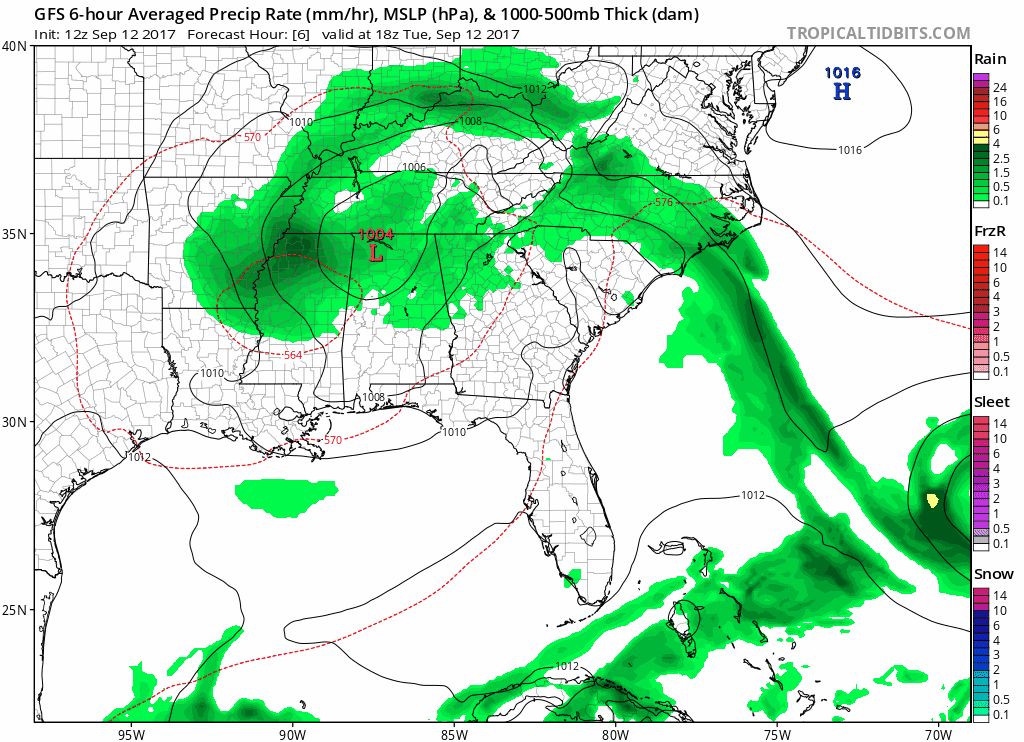 By Thursday, we are expecting that most rain be exiting the area leaving us with cloudy skies and continued cool temperatures.
Heading Into the Weekend – Warmest Pattern Yet This Month!
Finally, sunshine will return by Friday, in addition to southerly flow. Afternoon high temperatures will soar comfortably into the middle and upper 80s both Friday, Saturday, and Sunday. No real big rain systems are forecast through the weekend into early next week, so take advantage!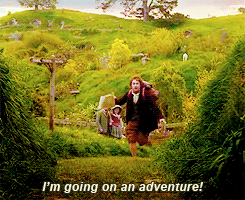 ---