Sunny Days and Cooler Weather Through the Weekend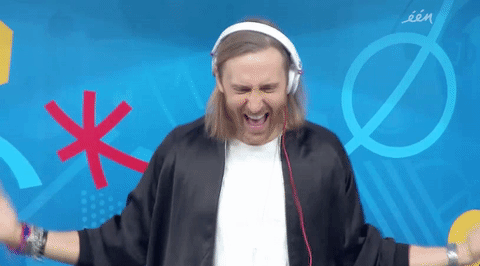 All the way through next Monday, expect daily afternoon temperatures in the mid to upper 70s and overnight lows in the low to mid 50s! Definitely feeling like fall.
This morning's run of the GFS keeps us rain-free through Monday morning: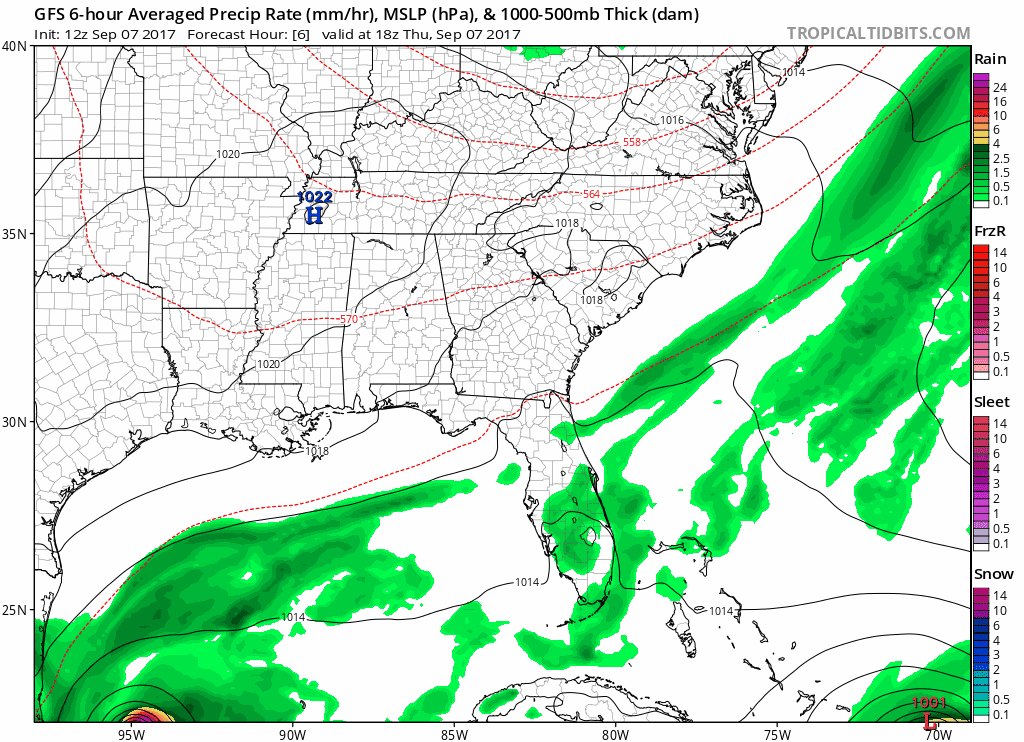 Headed out to the Titans game Sunday morning/afternoon?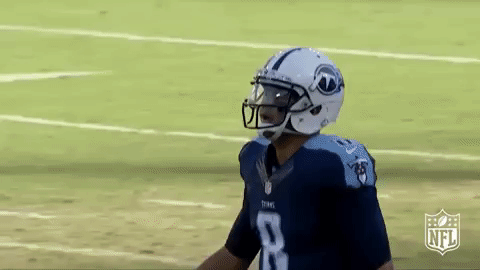 Kickoff…77°
2PM…78°
End of game…76°
Should be a great matchup against the Raiders…equally as awesome of weather!
Watching Irma For Rain Tuesday-Wednesday
4PM UPDATED NHC Forecast Cone of Uncertainty…notice we are in the "cone of uncertainty" next Tuesday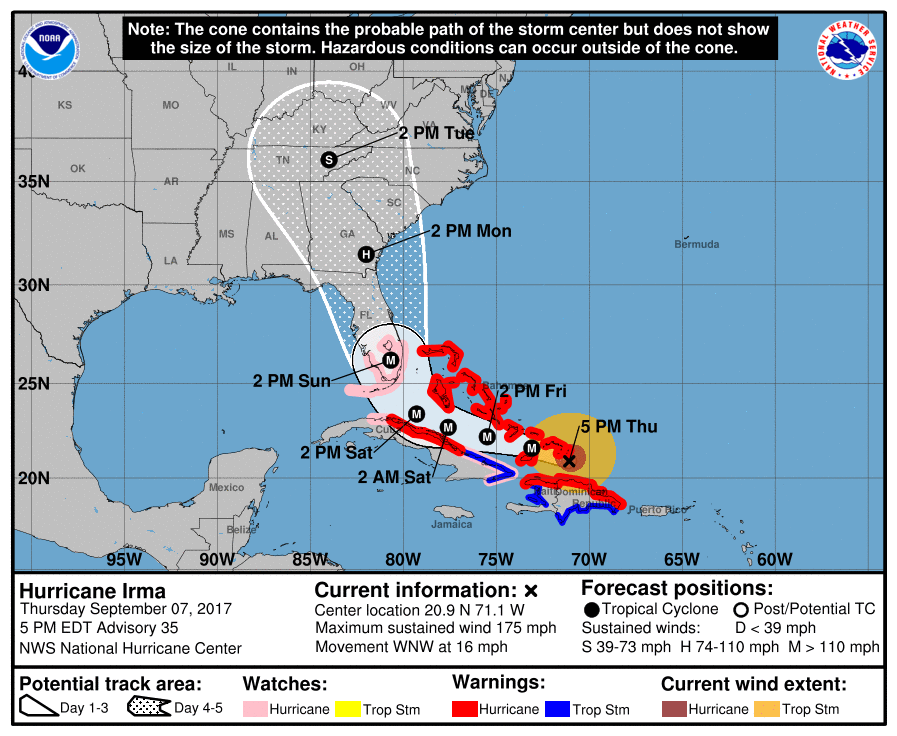 This afternoon's runs of the GFS and EURO models are leaning towards a rainy Monday night-Wednesday morning next week as Irma's remnants move west-northwest towards east-middle Tennessee. This is not a written-in-stone solution, but does give way to the idea of a rainy middle of next week. Stay tuned.
Current Water Vapor Imagery of Irma – 6:30PM CDT
---