Sunny, high 88°, with mid-60°s dewpoint will make a great Labor Day.
Early Tuesday Morning's I-24 Special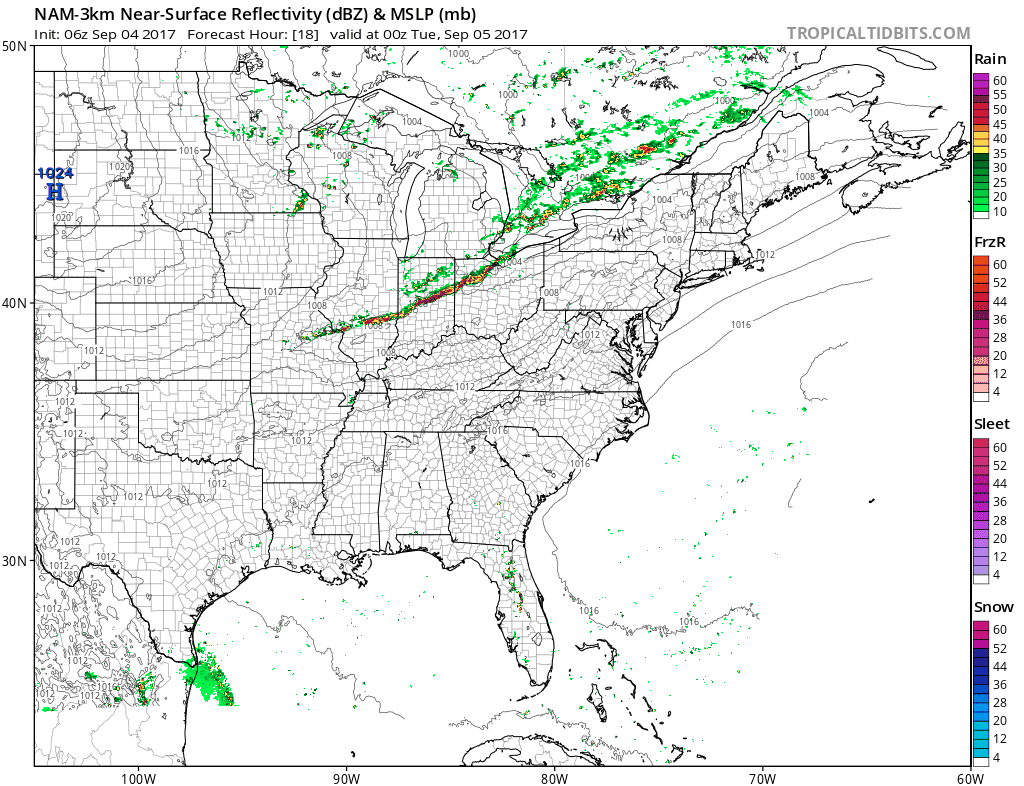 Late tonight, rain and a few thunderstorms will form in the midwest, then dive southeast, pick up I-24, and arrive here in the wee hours of Tuesday morning.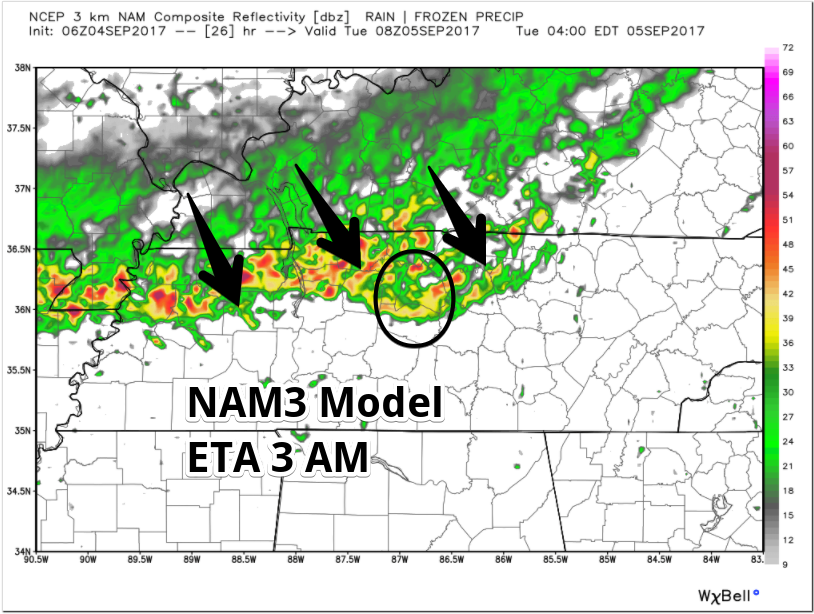 Severe thunderstorms are not expected, but thunder/lightning is possible.
Most of the rain should last through the morning commute, ending around lunchtime. A cold front will arrive Tuesday afternoon. Behind it, a few light rain showers are possible.
WPC puts our risk of excessive rainfall leading to flash flooding Tuesday morning at 2% to 5%.
Expect about 0.3″, enough to rainout most fields.
Cold Front Does Its Thing (you know, it makes it colder)
Humidity and temps will fall Wednesday. This will set us up for an outstanding fall-like end to the week weekend, mid 70°s, no rain, missing humidity. Temps will range from 10° to 15° below normal.
About Irma
This morning, Irma is a Category 3 (major) hurricane with sustained winds of 120 MPH.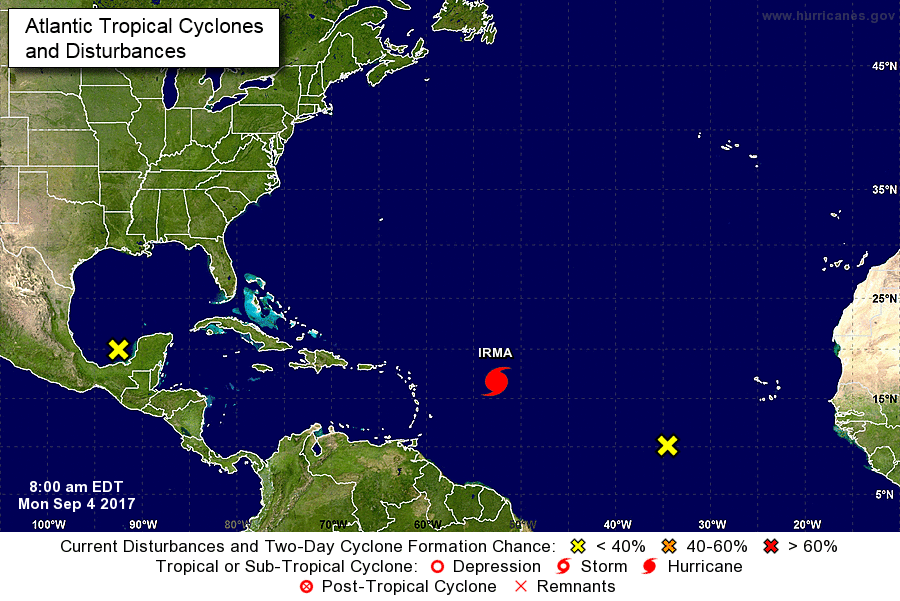 No one knows exactly where Irma is going.
This morning's forecast discussion from NWS-Nashville included this about Irma:
All eyes then turn to the Atlantic as Irma churns towards the eastern seaboard.
Models are still extremely inconsistent on her track, with the latest GFS pushing her up the Florida coast, eventually ending up near/over a good portion of the mid-state [Tennessee] by the start of next week. The problem I have with this [GFS track] is the extreme 90-degree northern turn she takes on Sunday. Not out of the question, but looks suspect.
The Euro, while pretty similar in track through Sunday, keeps Irma east of [Tennessee]. For these reasons, I will keep probabilities of precipitation regarding this time frame out of the forecast for now, but we may need to start adding them in soon.
On another Irma note, along with the other southern tier upper air offices, we will begin doing 6-hour soundings at 18Z today.
Translation:
(1) That reference to "6 hour soundings" means NWS-Nashville will start launching weather balloons four times a day starting at 1 PM today. Weather balloons usually are only launched twice a day (at 7 AM and 7 PM). Other offices will do the same around the southern U.S. The data returned by these balloons gives models and forecasters more data to help improve the forecast for Irma.
(2) The latest run of the GFS model thinks Irma will hit south Florida, make a sharp 90 degree turn north, travel across the entire Florida peninsula, then go to Atlanta, Chattanooga, and then kinda park in Nashville then southern Kentucky around September 11-12.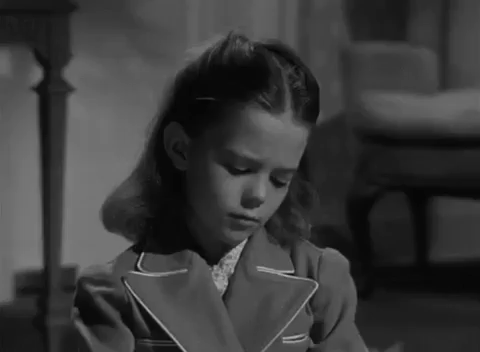 This GFS prediction "looks suspect." Sure does. This time yesterday, the GFS had Irma in the outer banks of North Carolina, today it thinks it'll be at the southern tip of Florida. So, GFS, I love you and all, but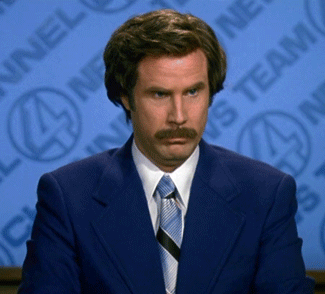 (3)  The Euro model thinks Irma will take that northern turn before it gets to land, ride alongside Florida's Atlantic coast, and hit South Carolina. This would do nothing significant to our weather.
GEFS Ensemble: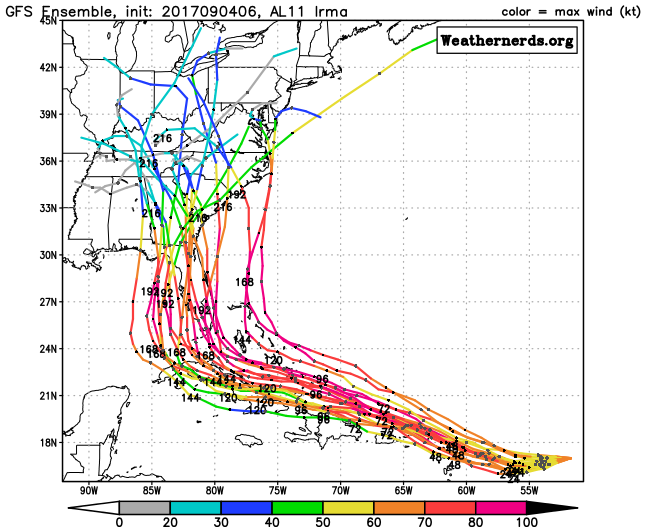 Euro Ensemble: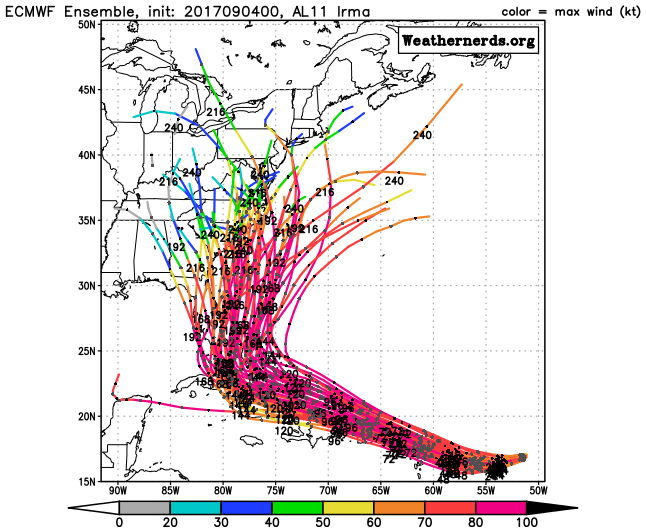 A lot can change with this forecast, including Irma's speed, size, location, and intensity. Follow multiple reliable sources for severe weather information. Who knows? The GFS model may even be right.
---