Wind Advisory Until 1 PM Today, Flash Flood Watch Until 7 PM Tonight
We have several advisories and watches in place currently. The first advisory in place is a wind advisory. Expect for winds to stay a bit gusty at times through the morning thanks to remnants of Harvey.
Wind Advisory Until 1 PM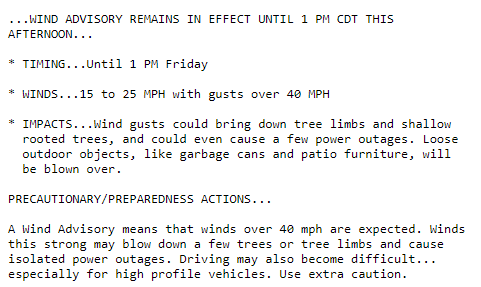 In addition to this advisory, we are expecting more rain today; so our flash flood watch continues for both Davidson and Williamson Counties.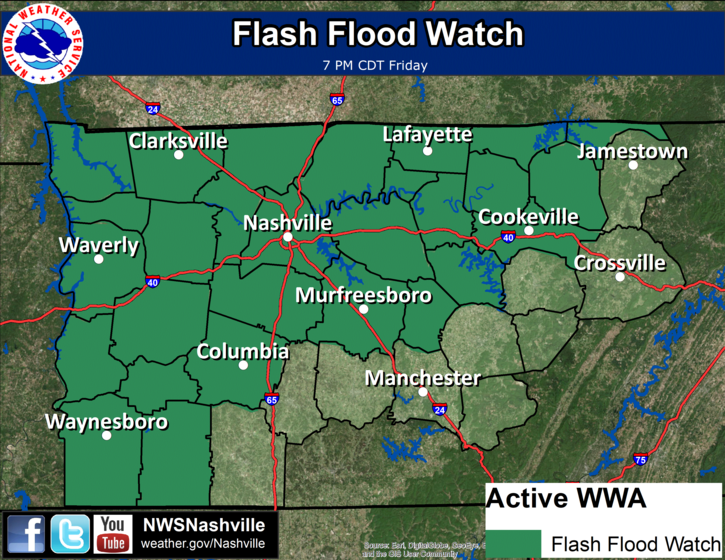 Rain is expected to continue throughout a good portion of the day. Luckily, no severe weather is expected.
HRRR Loop Through 2 AM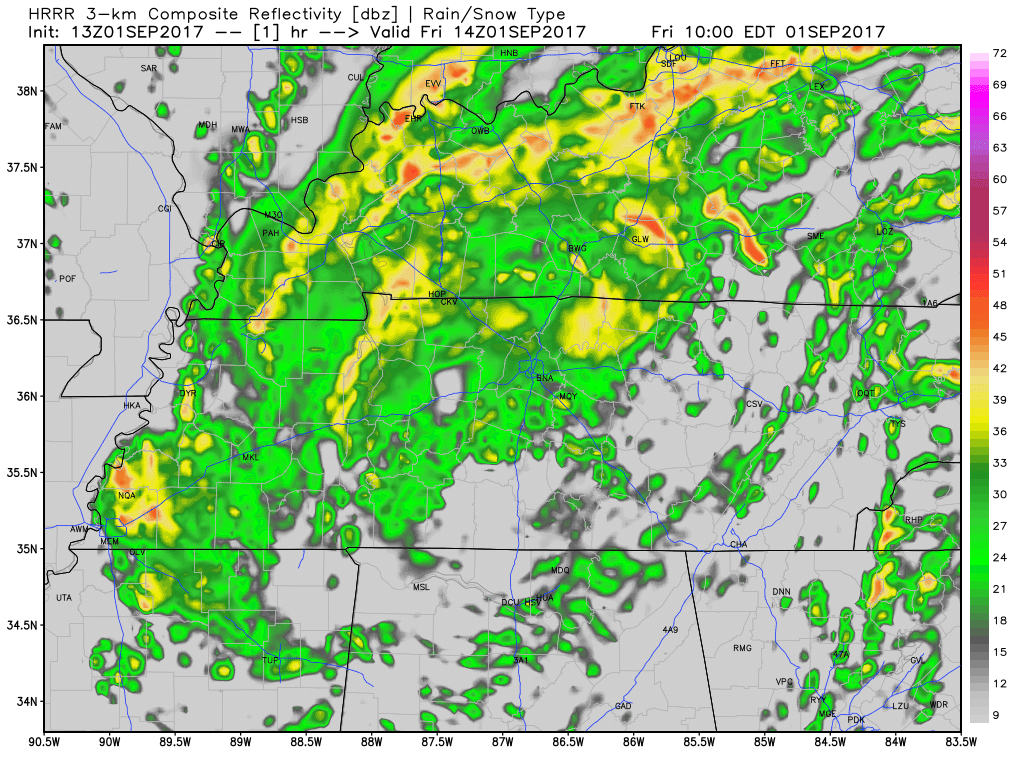 The only concern is how the additional rainfall will mix with our already well-saturated grounds from yesterday.
Our local NWS is expecting for us to see anywhere from 1/2″ to 3/4″ of additional rainfall when all is said and done.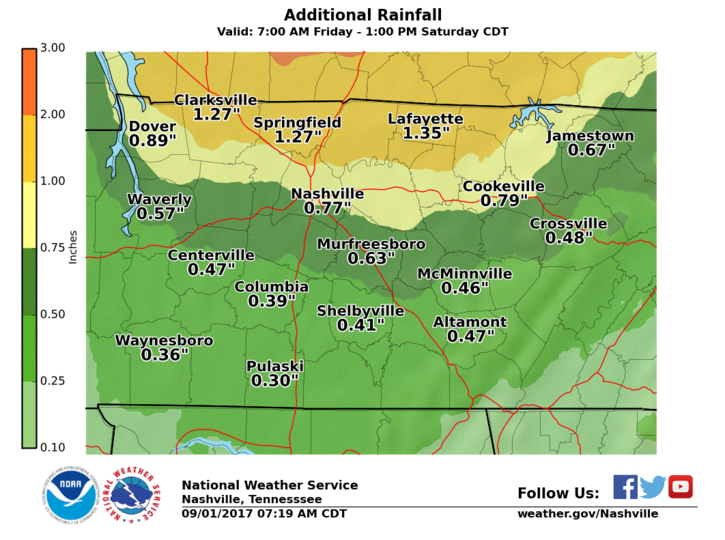 We also have a flood advisory out for Whites Creek in Davidson County.

Bottom line for today and tomorrow is to expect more rain. Showers should begin to clear by the afternoon hours tomorrow with breaks in rainfall here and there until then.
Live on the Green Forecast – Tonight and Tomorrow & Sunday!

The final weekend of LOTG is upon us. Things kick off at 5 PM tonight and 1 PM tomorrow.
Tonight: Expect showers, luckily none will be severe. Tonight's show was canceled and reset for Sunday.
Tomorrow: May have a few lingering showers to start, but showers should clear as the afternoon/evening continues.
Sunny Skies Sunday/Monday, First Taste of Fall by the Middle of Next Week?

Decent ending to our Labor Day weekend as things dry out Sunday and Monday. Temps will spike back into the 80s with favorable dew points in the upper 50s/low 60s.
By Tuesday, a cold front will dip through Middle Tennessee bringing some showers with it.
GFS Loop Tuesday Morning Through Wednesday Morning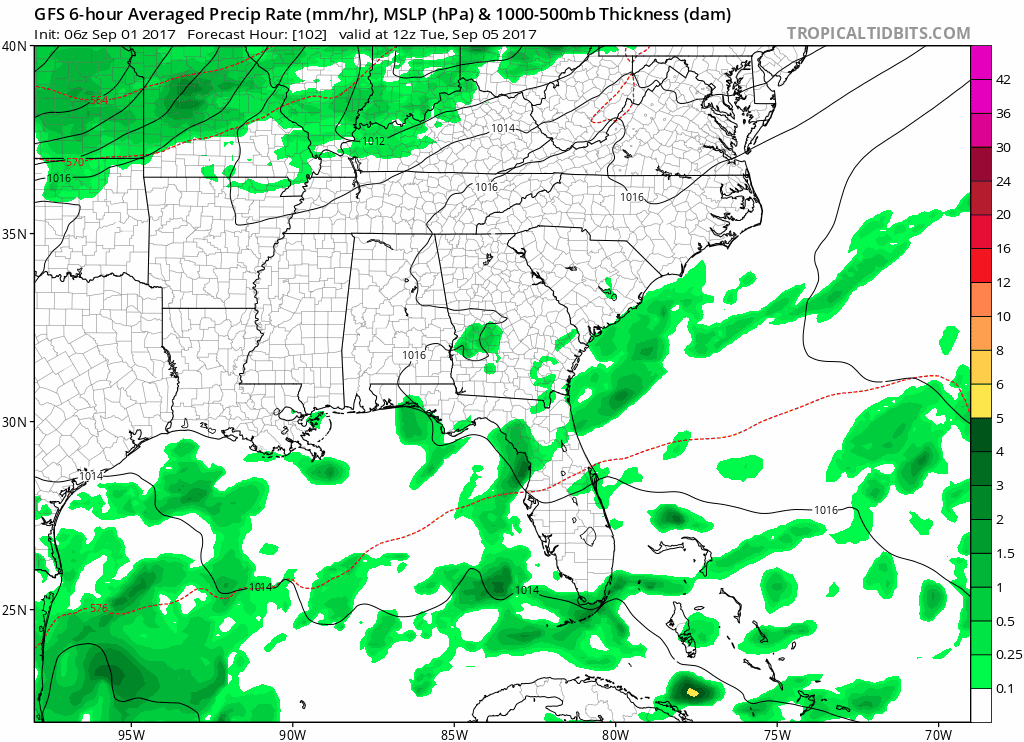 Behind this cold front, highs will be in the low 70s with overnight temps dipping into the upper 50s. Looks like fall is trying to make its first semi-appearance here.
https://giphy.com/gifs/cat-autumn-EDpVRPFK5bjfq
---