Sunday, humidity will rise a bit (not too bad). Mid-level moisture blowing off the top of Harvey (centered now in Victoria, Texas) may sneak in some clouds and shower, but no model really thinks it'll rain enough to bother outdoor plans. It probably won't rain at all, but don't be surprised if we get a little.
This HRRR model run illustrates: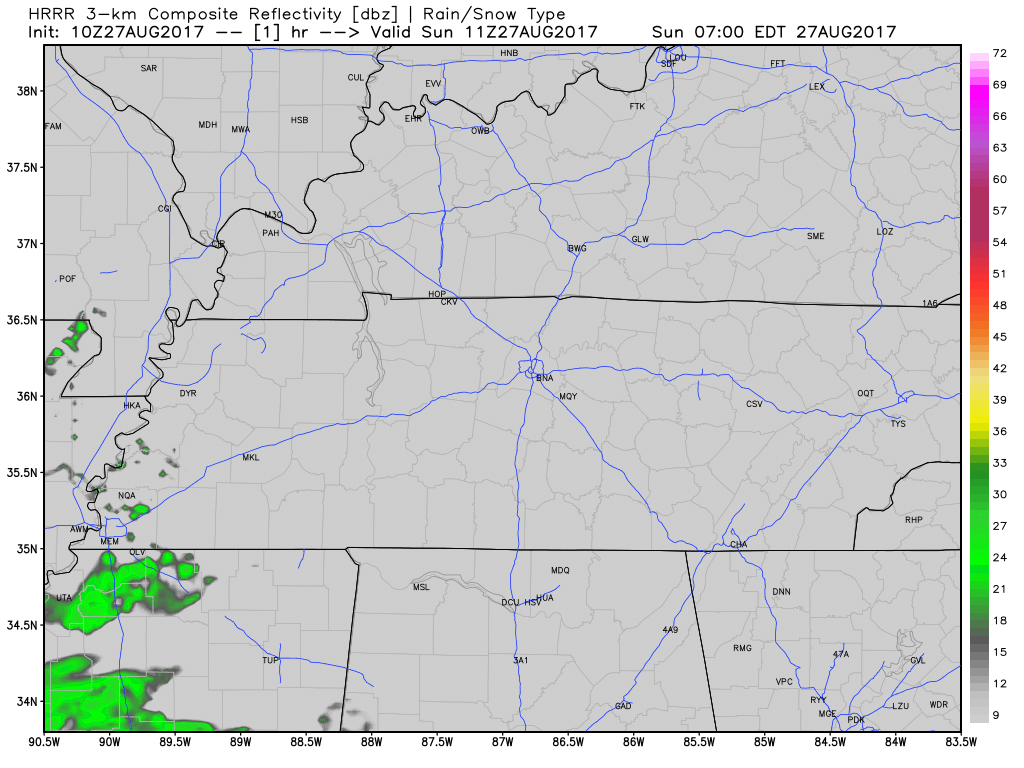 Monday and Tuesday, normal summertime pop-up showers (unrelated to Harvey) around late afternoon/early evening. Both global models like our rain chances both afternoons, but the regional, higher resolution models do not. Our NWS puts the probability rain around 40%, which is reasonable. A thunderstorm is possible with any rain, but nothing strong or concerning.
Wednesday and Thursday, rising humidity (typical summertime sweaty) but little to no rain chances. Pressure will increase, pressing down and limiting any afternoon pop-up summer storm potential.

Where is Harvey Going?
Sometimes when landfalling major hurricanes hit Texas, they keep going, curve northeast, the winds weaken and what's left of the hurricane bring us lots of rain. Not this one. Harvey's center isn't expected here. No floods. No tornadoes.
The question is whether we will get rain from Harvey over Labor Day Weekend.
We might.
Harvey is now a tropical storm, a developing rain event in Texas this week. Here's Harvey now as the sun rose over Texas this morning: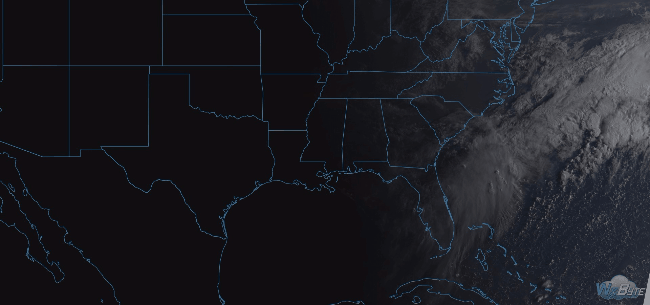 Harvey is forecast to sit and spin in southeast Texas for several days. By Friday, the center of Harvey is expected to still be in Texas.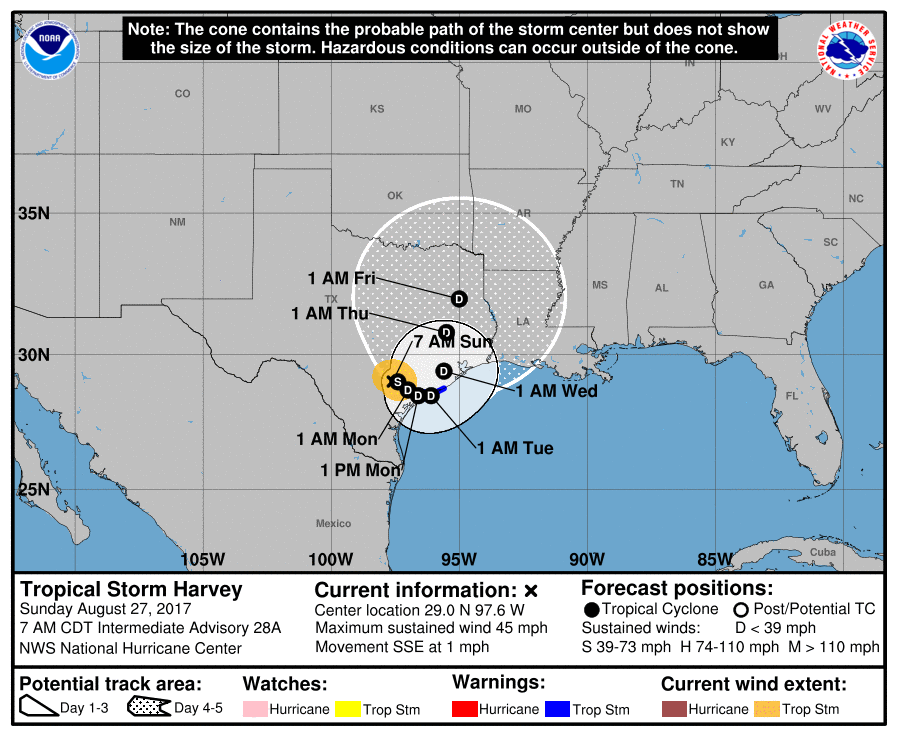 The Euro model predicts by Friday Harvey's rain bands will extend across Arkansas, Mississippi, Alabama, and into Middle Tennessee, and bring us rain.
The GFS model disagrees. It predicts Harvey's engine will disintegrate by the end of the week, too weak to spin in some rain in Tennesseee.
NWS-Nashville wrote this morning:
But given the weak steering winds, it is quite possible we may ultimately receive no impact other than the increased upper level moisture we are already seeing. If that is the case, Labor Day Weekend would bring typical late summer temps and humidity with only slight probability of rain.
The Euro model has a better track record than the GFS model at this range. The latest Euro model run predicts rain all three afternoons of the Labor Day weekend. Yet, two runs ago, the Euro model predicted very little/no rain for us all weekend. It can't even agree with itself, so give it less credibility for a forecast so far away you should already be giving it low credibility.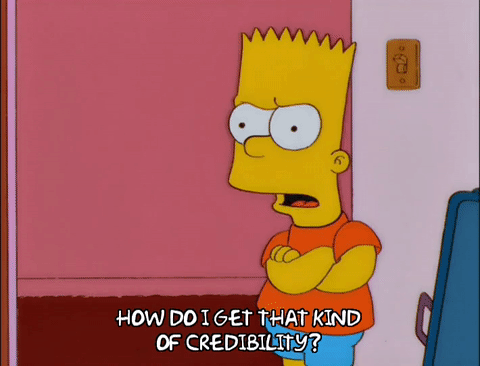 ---