Harvey is sitting and spinning in Texas. It's so large, high cirrus clouds are spinning off into Middle Tennessee.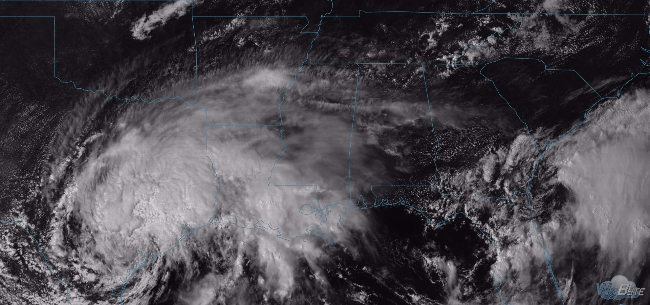 Harvey is flooding Houston, rivaling and exceeding our May 2010 flood.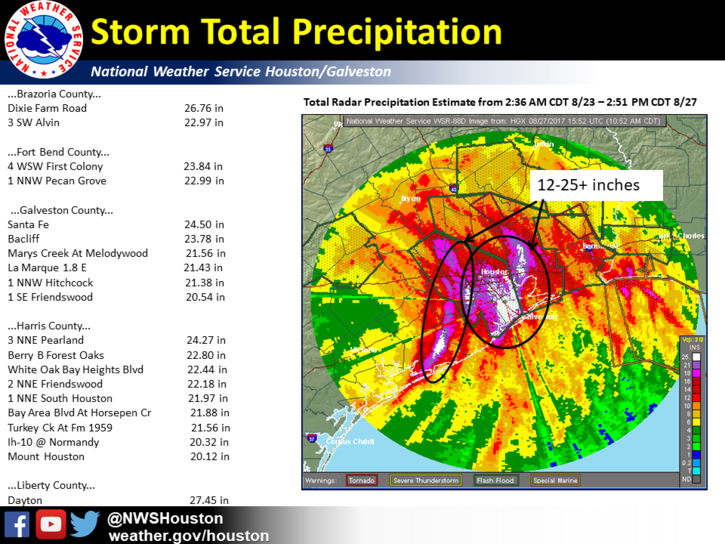 By comparison, here were our totals in 2010: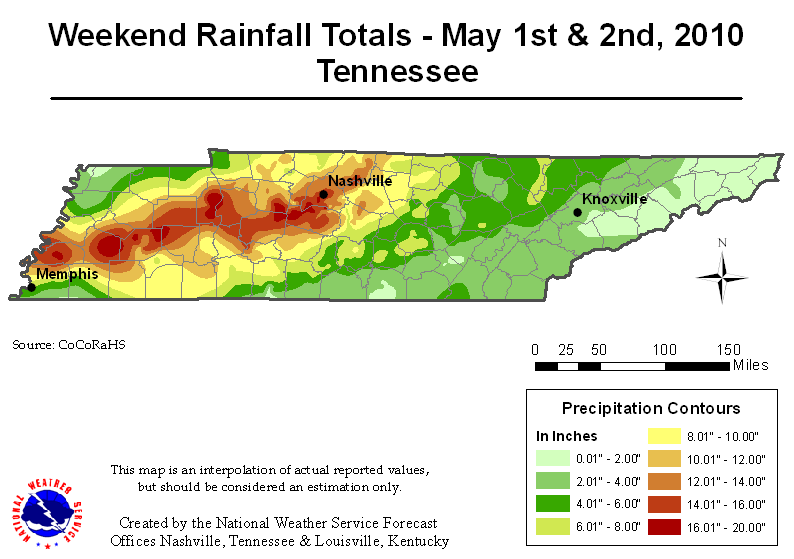 My parents live inside Houston's inner loop. The photos below were taken today.
Skyline in the distance.
This is I-10 at TC Jester, submerged "all the way the eye can see, east and west."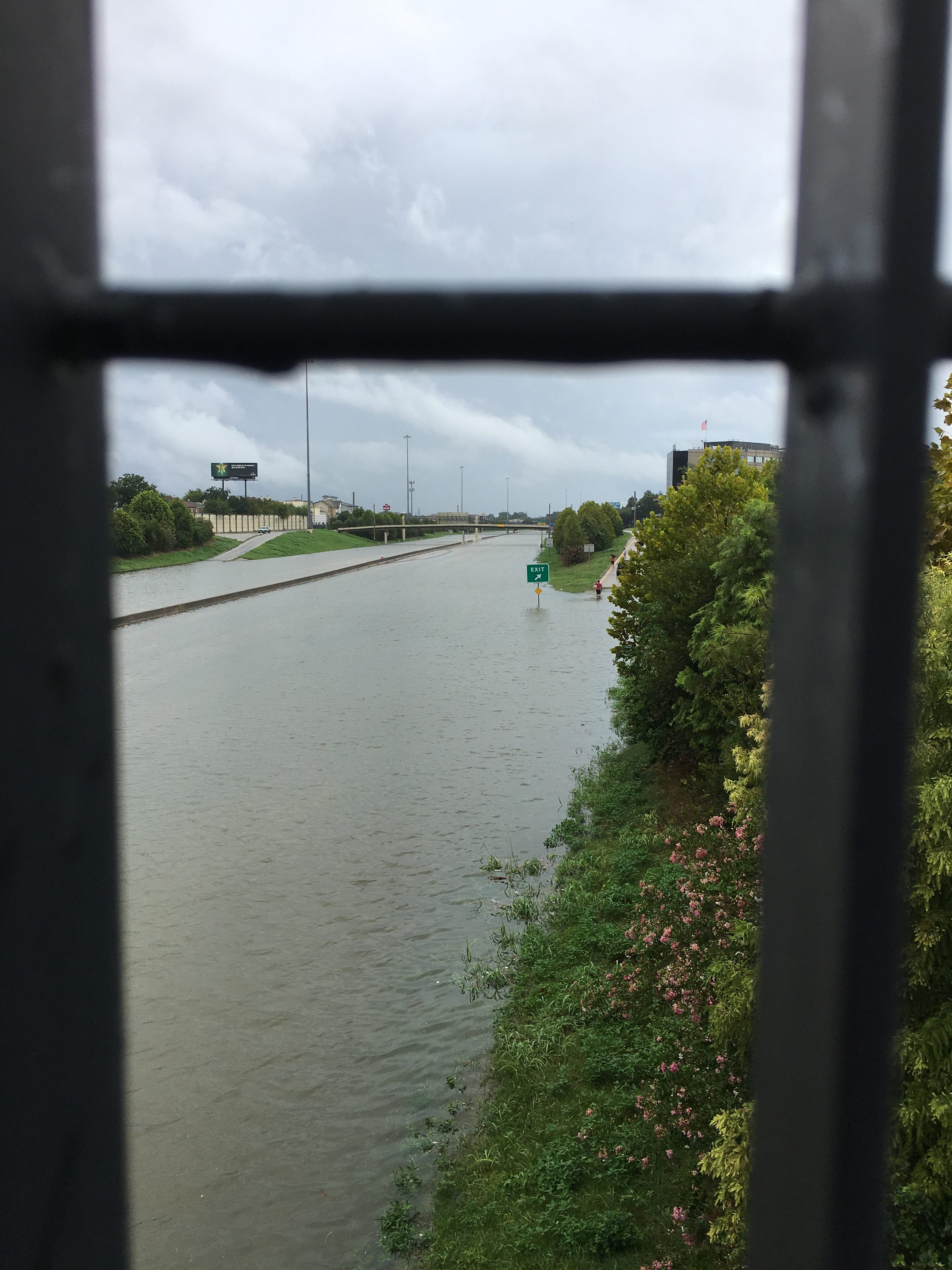 Houston's medical center. My sister says this is where everyone went for shelter from Tropical Storm Alison's superflood. Now look at it. "This is going to be devastating," she said.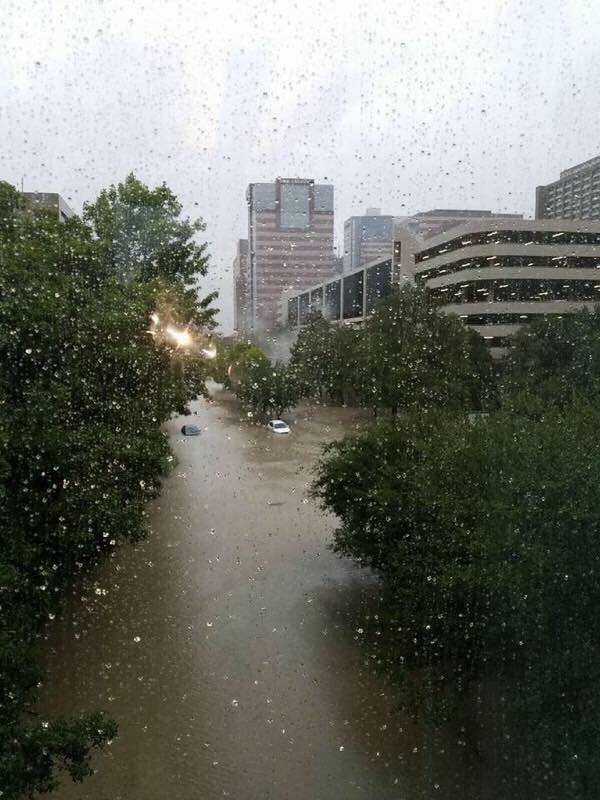 Back in Tennessee, Monday & Tuesday will bring mid 80°s temps, higher humidity, and more clouds. Rain will be possible at any time, but the rainmaking system appears weak, so don't expect a rainout. In fact, hi-res regional weather models don't think we will see that much rain at all. Global models disagree; they think our best chance of rain will be each afternoon.
Wednesday through Next Weekend: Where is Harvey Going?
Harvey's official track: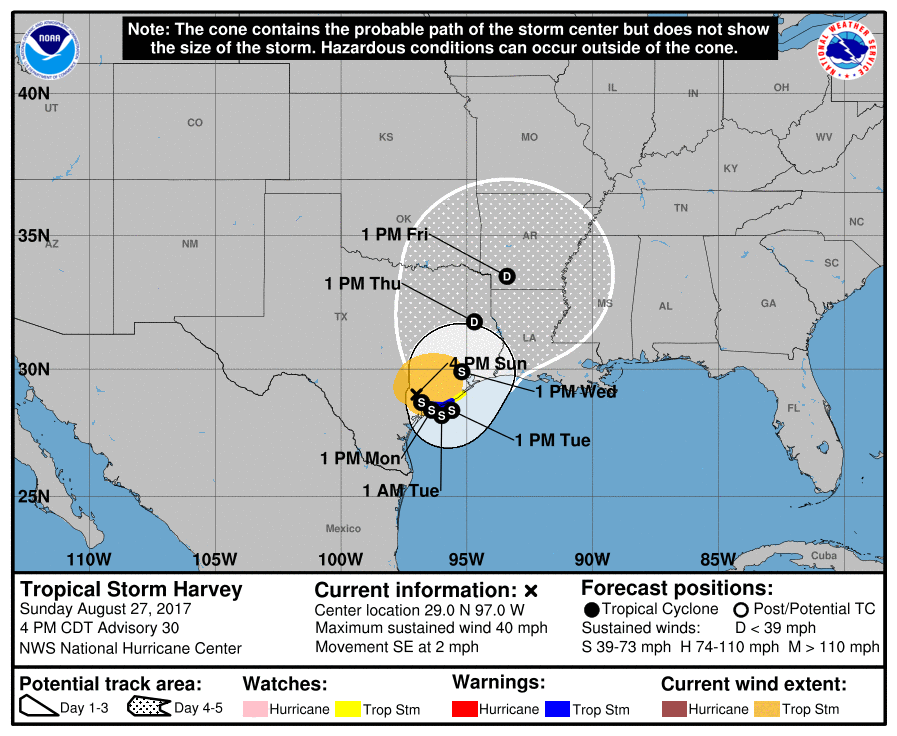 Harvey may influence our weather as soon as Wednesday night.
One model, the NAM12 (below, showing 1 PM Wednesday to 1 AM Thursday), thinks rain will spin in from Harvey Wednesday night. For what it's worth the GFS model agrees.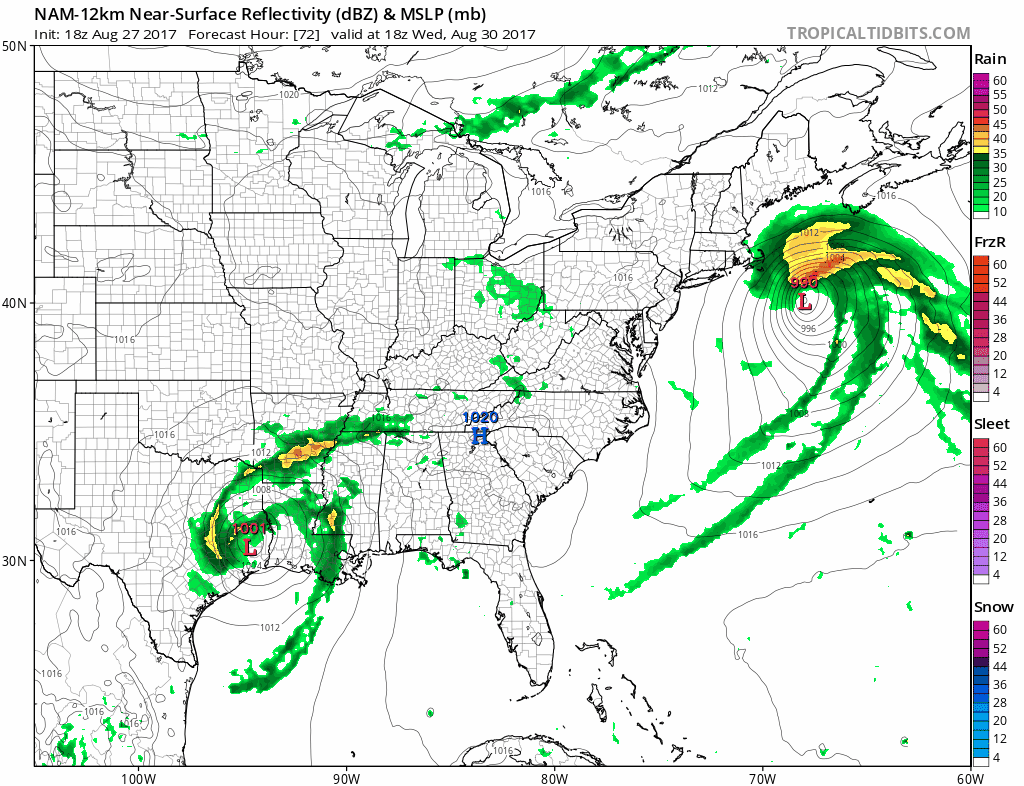 Other models disagree, and hold off Harvey's rain until Thursday or Friday.
The latest run of the Euro model predicts Harvey's remnants run right through Middle Tennessee Friday and Saturday, bringing 2 to 4 inches of rain. However, the earlier run of the Euro predicts barely enough rain to cancel stuff, so we may dodge a washed out first half of the Labor Day Weekend.
Forecast uncertainty remains high.
NWS-Nashville wrote: Forecast confidence is low at this point because it is so many days away plus much depends on Harvey…but rain chances for this period look higher than they did during the past two forecast cycles.
Any impacts here will be nothing like what we've seen, and will see, in Texas. Only rain for us.

---