---
Cooling Off Considerably, Very Pleasant Conditions
How do afternoon highs in the mid 80s sound? We have had our fair share of hot and humid days, but luckily a few cold fronts, like the one moving through tonight, have provided relief throughout the summer. High pressure is also going to be the headline, at least through Saturday.
Preliminary High Temperature Forecast
Wednesday…84°F
Thursday…84°F
Friday…83°F
Saturday…85°F
And no rain to dodge, either!
Live on the Green – The Weeks, Portugal. The Man, and Spoon (6:15-11:00PM)

A light breeze from the northwest and dew points in the upper 50s will keep temperatures at bay, so that the evening's show may even require a jacket!
Preliminary Concert Time Temperatures
6:15PM…79ºF (Start time)
9PM…72ºF
11PM…68ºF (End time)
Saturday Night Into Next Week
By Sunday, moisture from the reinvigorating ex-Tropical Storm Harvey, that is forecast to impact portions of Texas late week, is expected to move inland and spread northeast in our direction. This morning's GFS is in similar agreement with most global models:
GFS Loop Saturday through Next Tuesday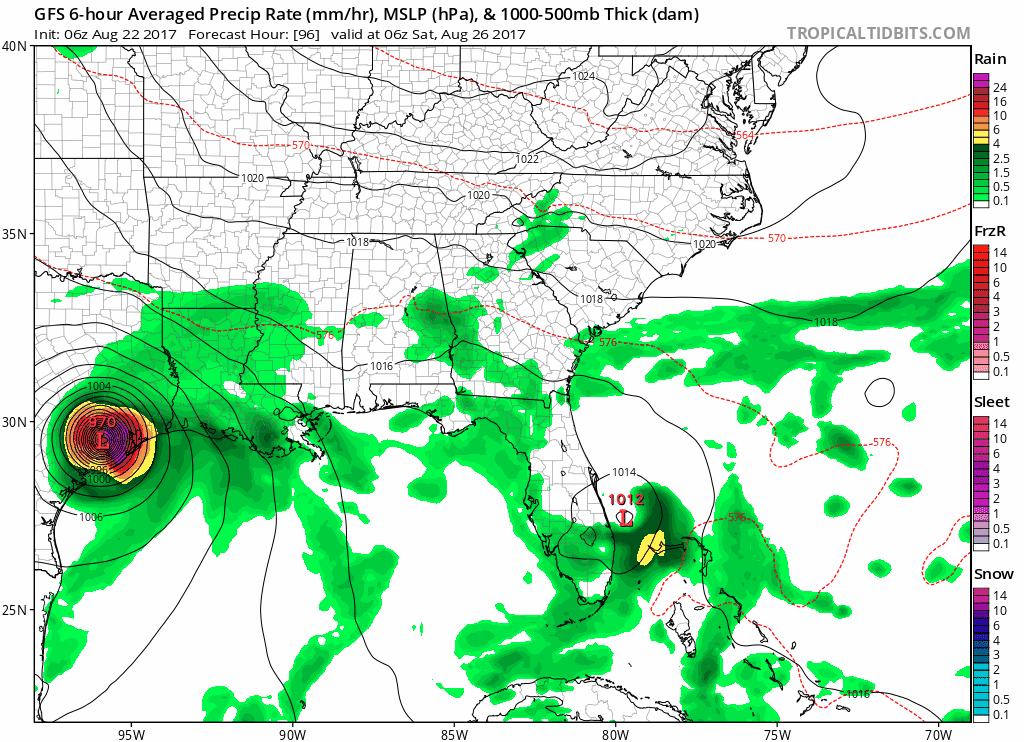 NWS Nashville:
The extended forecast much becomes more uncertain, and possibly much more unsettled going into next week. Sunday will probably be mainly rain free, but Monday and beyond could be quite wet. The remnants of potentially reinvigorated Tropical Storm Harvey will be producing copious rainfall along the TX Gulf Coast this weekend, and that tropical moisture may begin to move our way by Monday.
That, if it comes to fruition, could bring some heavy rain and thunderstorms to the area as early as Sunday afternoon…continuing through Wednesday. Time to keep an eye on the tropics!
---