[tminus t="21-08-2017 11:58:00″ align="left" omitweeks="true" id="Solar-Eclipse"/]
---
Today's the Big Day!
And just like that August 21, 2017 is finally here.
To answer the question "will a cloud be overhead during totality at my location", the answer is we do not know. We cannot say whether a cloud will be at a certain location at a certain time. However, this is what we do know about the cloud factor for today.
We do know that clouds will be in the sky during the day and afternoon. Here are what just a few models are showing.
HRRR Model at 1 PM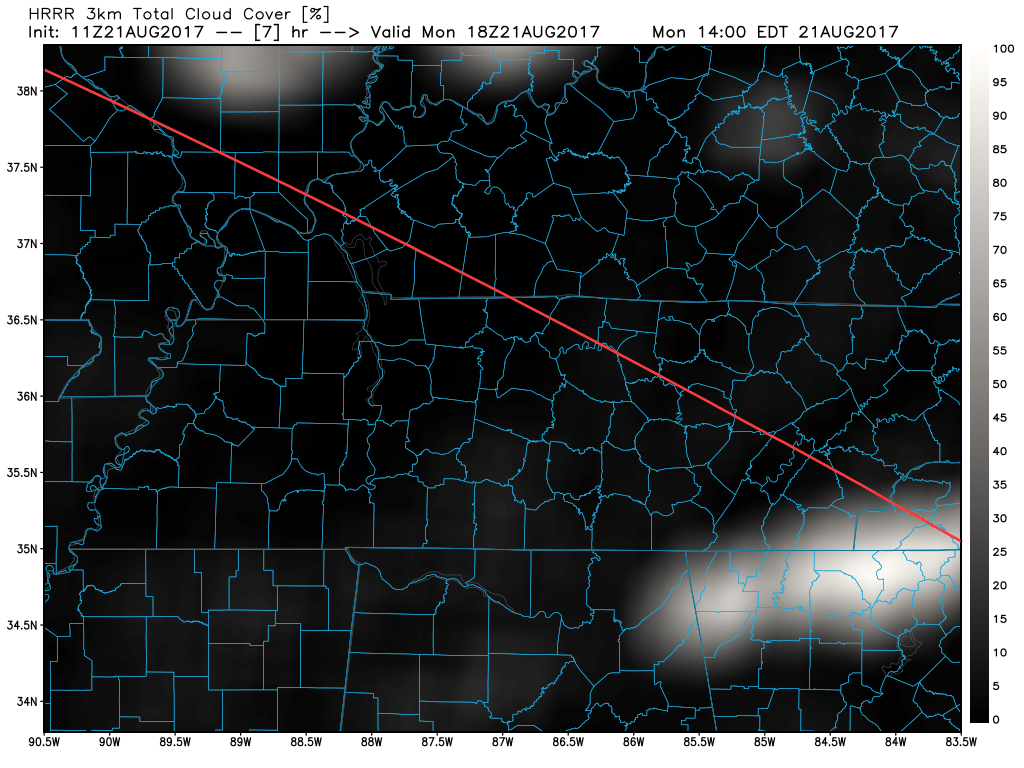 NAM3 Model at 1 PM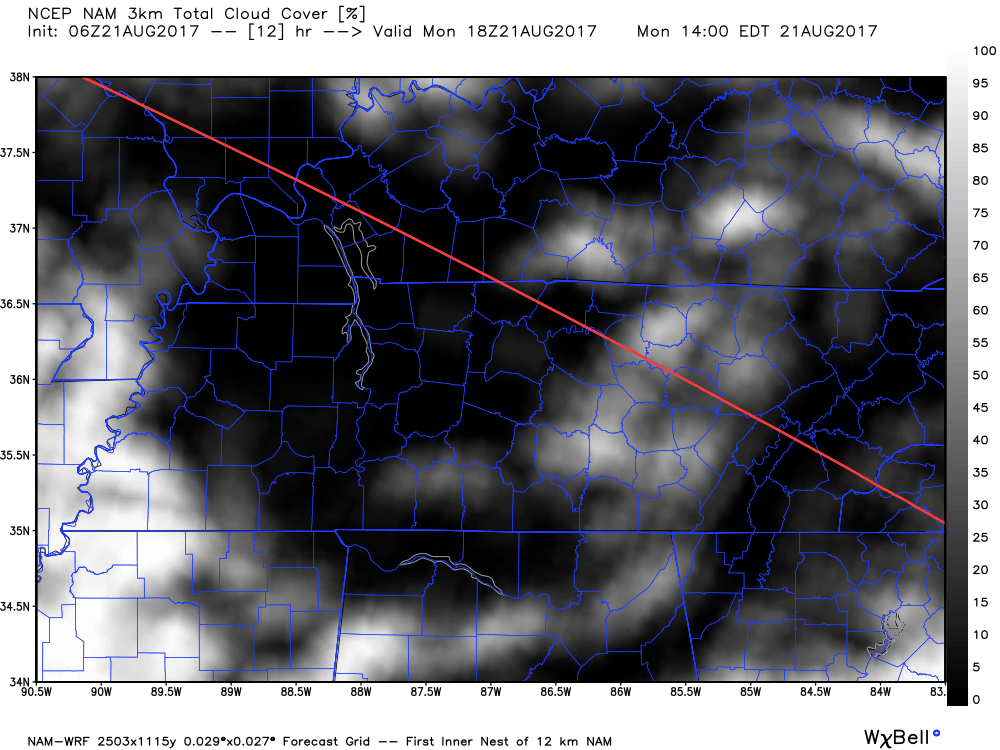 GFS Model at 1 PM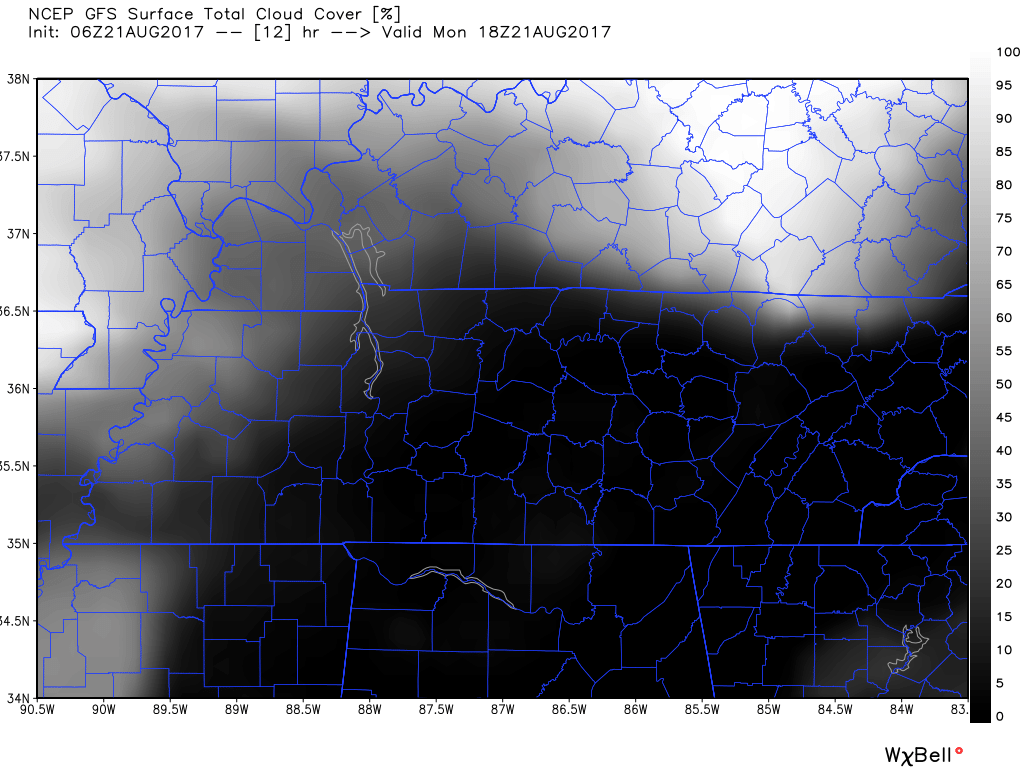 Most models continue to be optimistic on the cloud coverage front.
As for our local NWS, here is their cloud coverage breakdown before and after totality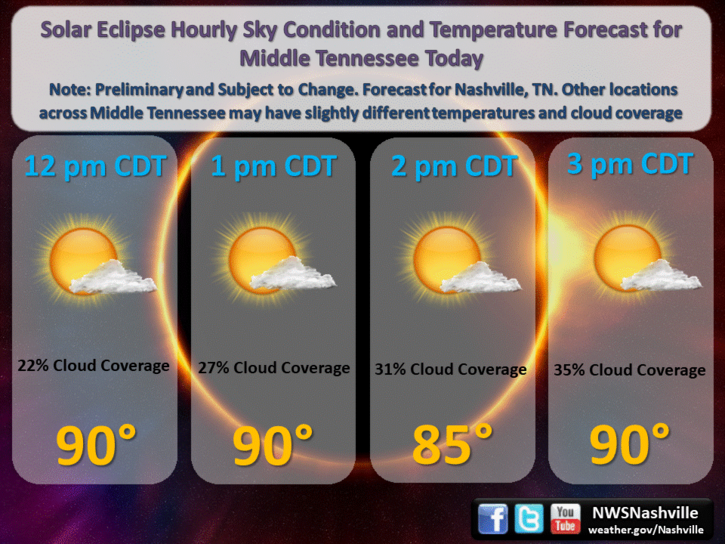 Clouds will be present, but we just hope that they will not be directly overhead at totality.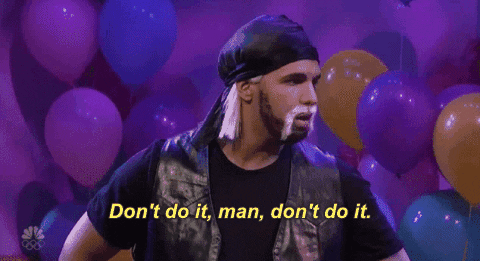 Here's an additional note, enjoy today. While the partial solar eclipse will take place over several hours, complete totality will only last for two minutes.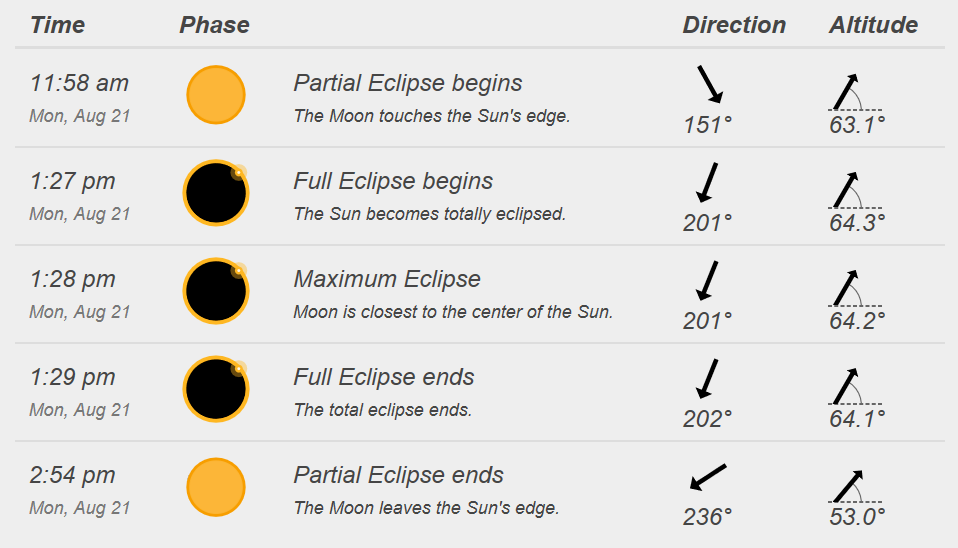 One last interesting point about the solar eclipse will be our temperatures. Temps are expected to drop about 5-7°F around the time of the maximum eclipse. This dip in temperatures won't last long as temps will spike back up by the heat of the afternoon.

Red – Temperature | Gold – Heat Index | Green – Dew Point Temp
Showers and Thunderstorms Arrive Tuesday & Wednesday
After the eclipse, all eyes are on a cold front that will make its way through Middle Tennessee. This front will bring much cooler temps and dew point temps.
Ahead of this front, expect to see some showers with a few strong/severe thunderstorms being possible Tuesday afternoon.
GFS Loop Early Tuesday Through Late Wednesday Night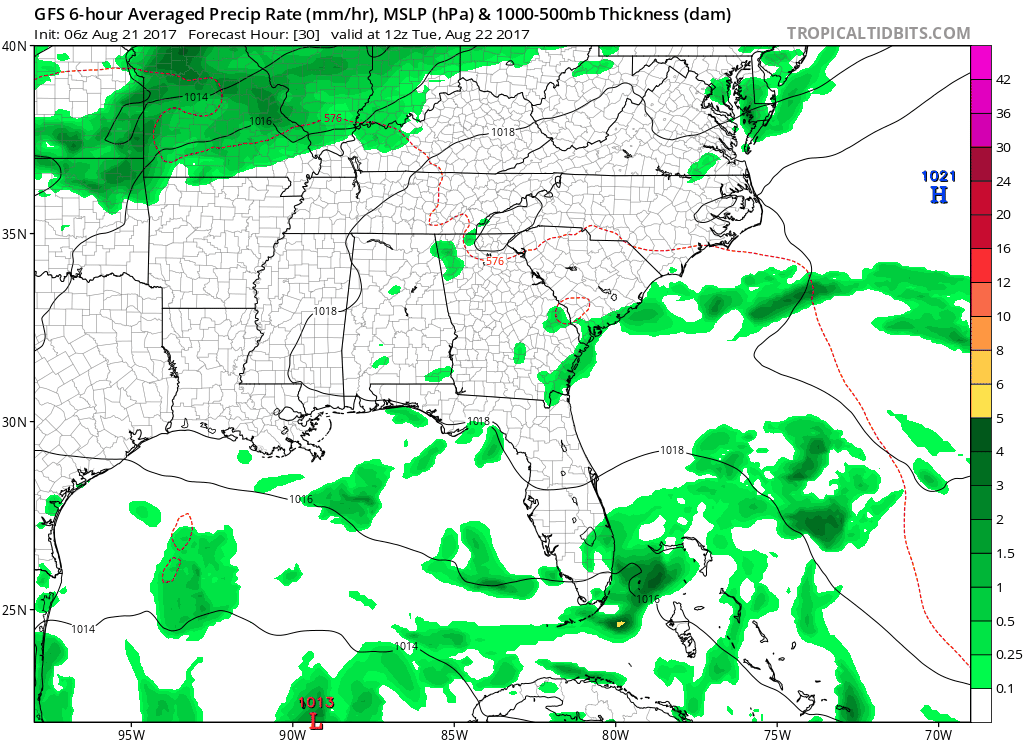 On the severe front, damaging winds and localized flooding are the main concerns.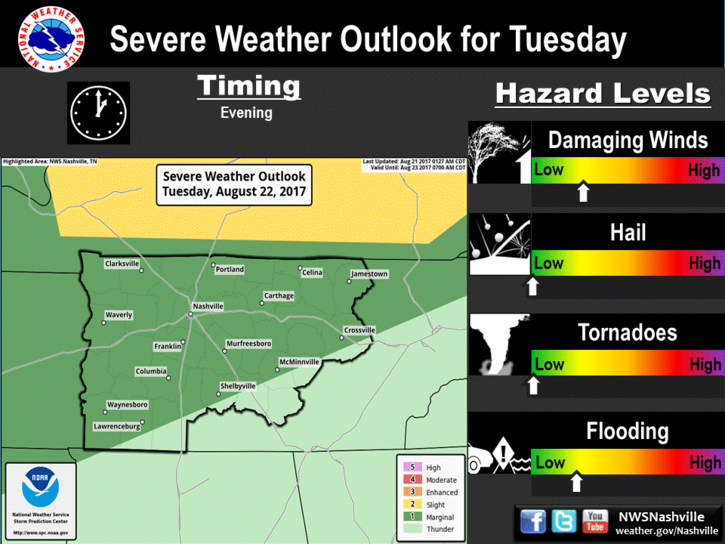 Rain chances will continue into Wednesday; however, we will at least begin to feel some relief from the heat. Highs on Wednesday will be in the low 80s with overnight temps dropping into the low 60s.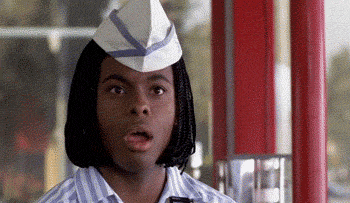 Yes, those high temp values are real.
Incredible End to the Work Week
Thursday, Friday, and even into this weekend looks fantastic. Highs will continue to be in the low to mid 80s through the weekend. Dew point temps will even be in the upper 50s on Thursday and Friday.
Needless to say, this weekend won't feel that summerlike, it'll just be plain awesome.
---