---
Thursday + Live on the Green (LOTG) Forecast
Rain chances going up! A cold front will arrive late Thursday into early Friday, sparking showers and storms out ahead of it Thursday afternoon and night. Provided below are two solutions: a wetter, more active-throughout-the-day GFS vs. much drier until Friday morning NAM3…
GFS Loop Thursday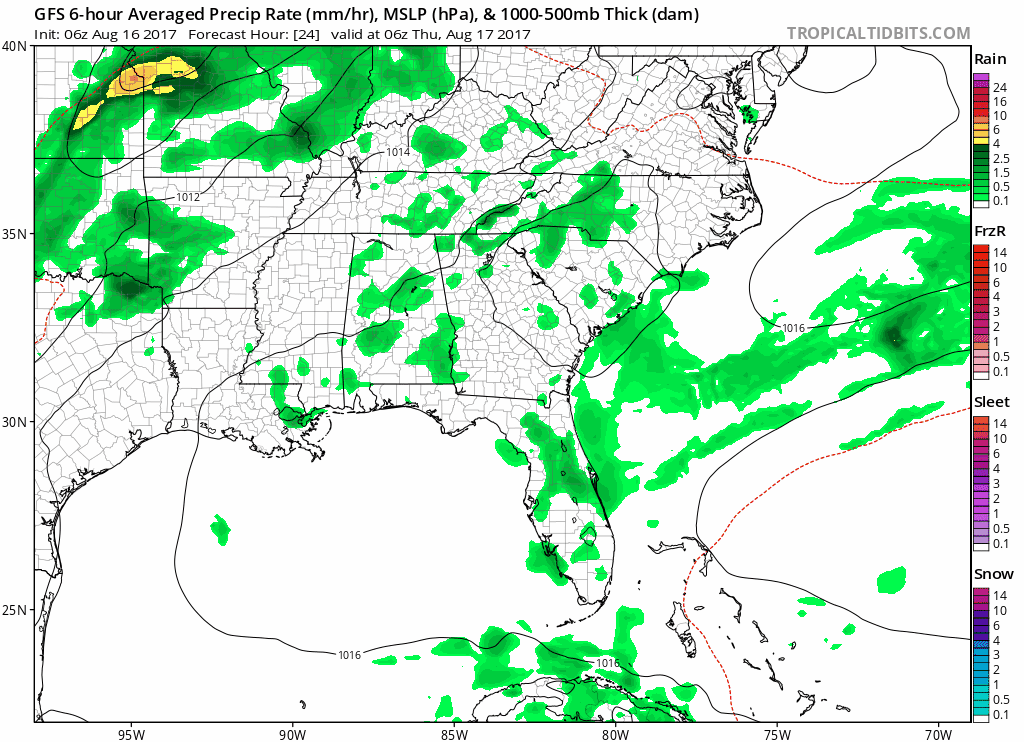 NAM3 7PM Thursday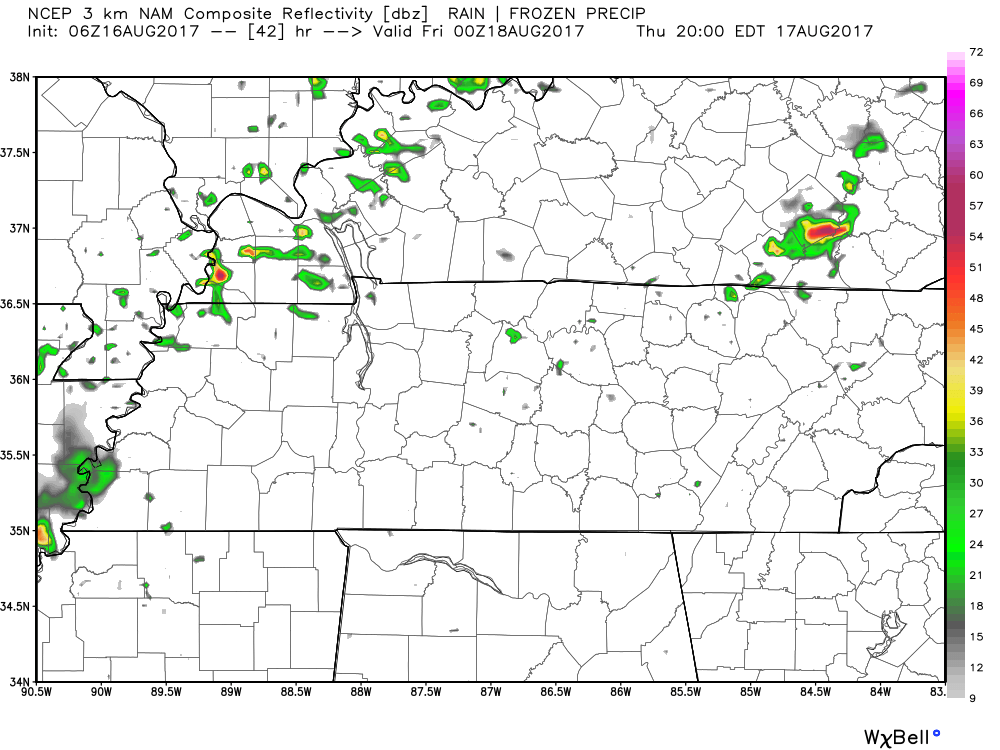 Thursday 6:15 PM to 11 PM || Minus The Bear, Real Estate, and Local Natives
Since models are a bit wonky on their solutions, even at this "stage" in the game, it would probably be best to expect some form of rain during LOTG. It seems quite possible that a lot of Thursday night's show will be dry, but bring the rain gear to be safe. Also, stick with us @NashSevereWx on Twitter tomorrow for help with narrowing down rain ETAs.
Mainly Dry Weekend, Thanks to High Pressure!
Chances for rain on Saturday and Sunday will be driven by the heating of the day. High pressure will be the ruling majority all weekend long, keeping most shenanigans out of the picture. You'll be lucky (or unlucky) if a shower develops atop your head.
Temperatures (low 90s) and dew points (near 70°F) will be fairly high, making it feel like the mid 90s both days.
Solar Eclipse – Next Monday
Generally speaking, Monday looks to be a "variably cloudy day" with some breaks in the clouds…so hopefully the breaks come in time for the passing of the Solar Eclipse! A chance for isolated storms exists, too, but mainly for after the Eclipse. Let's hope this holds out, too.
Keep in mind that we are still several days away and the upper atmospheric pattern will be very unorganized on Monday, so this forecast could easily change. Stay tuned.
GFS Loop Sunday Night through Tuesday Morning…better rain/cloud probabilities are in West Tennessee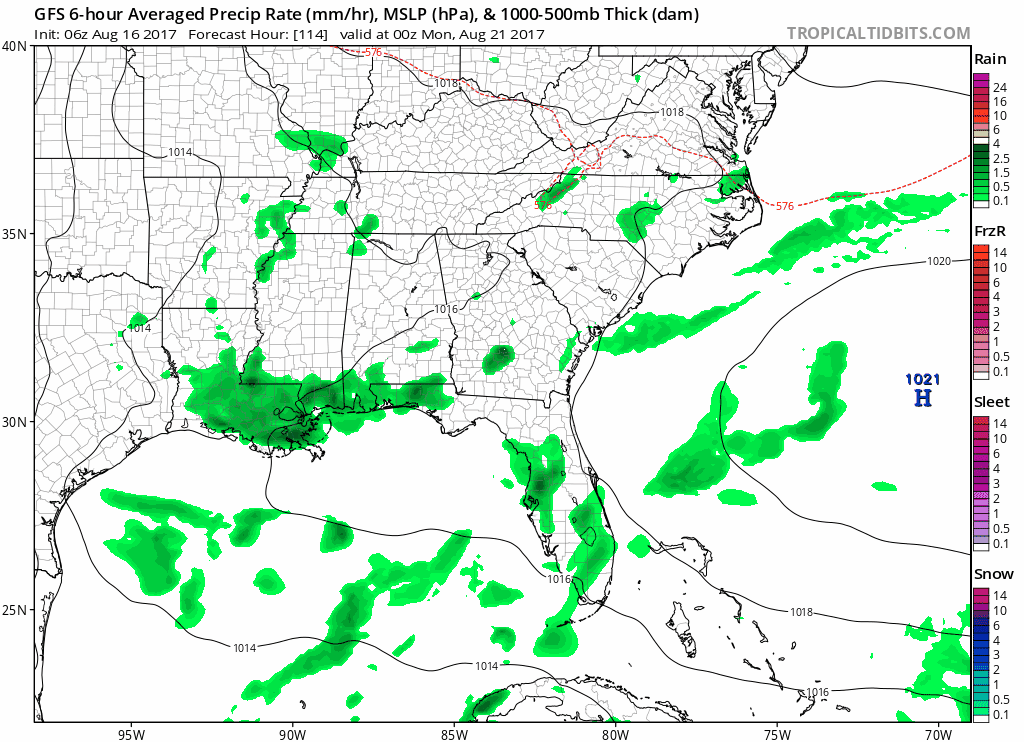 Remember, Nashville's (Downtown) totality begins at 1:27PM and continues until 1:29PM.
---