---
Soggy Start to the Week
The hose is expected to finally shut off around dinnertime, leaving us with a drier evening. Temperatures will sink into the low-mid 70s by Tuesday morning.
Active Weather Pattern Continues
Afternoon storms are possible on Tuesday and again on Wednesday, aided by the warm and soupy airmass in place. Not everyone gets a free car wash, though!
GFS Model Loop through Saturday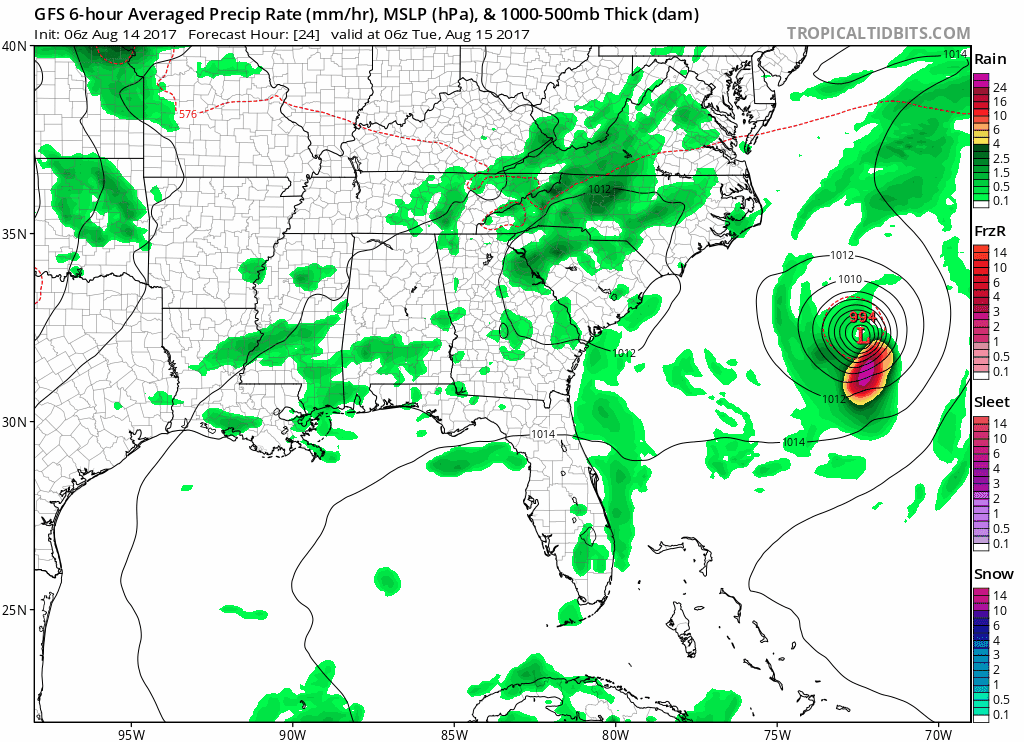 Thursday into early Friday is when more widespread showers and storms are expected as a cold front approaches from the northwest. No severe weather is expected at this time.
Thursday's Live on the Green (LOTG) Forecast
Thursday 6:15 PM to 11 PM || Minus The Bear, Real Estate, and Local Natives
This week, weather will be more of a consideration for LOTG. The GFS, NAM, and EURO are all in decent agreement about this cold front approaching during the afternoon. Cold front + warm/humid air = decent chance for rain. The latest NAM12 pushes rain into our area between 2-5PM, continuing into the early evening.
NAM12 Thursday Loop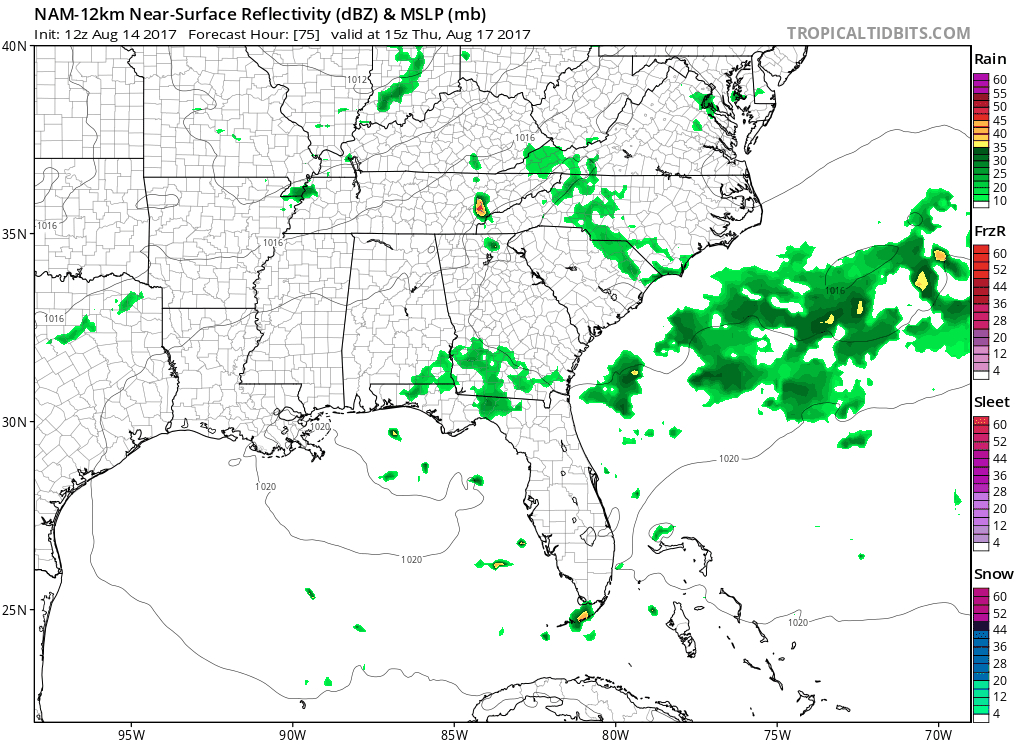 You won't want to miss this Thursday's lineup, but you may need the poncho to stay dry.
How About Next Weekend?
Most models are in agreement that Saturday (like last week) remains dry. Sunday is where solutions diverge a bit, with the GFS saying, "Rain!" and the EURO saying, "Not a chance." We'll keep you posted on this as time draws nearer.
Solar Eclipse – One Week Away! (August 21st)
GFS Sunday through Tuesday Loop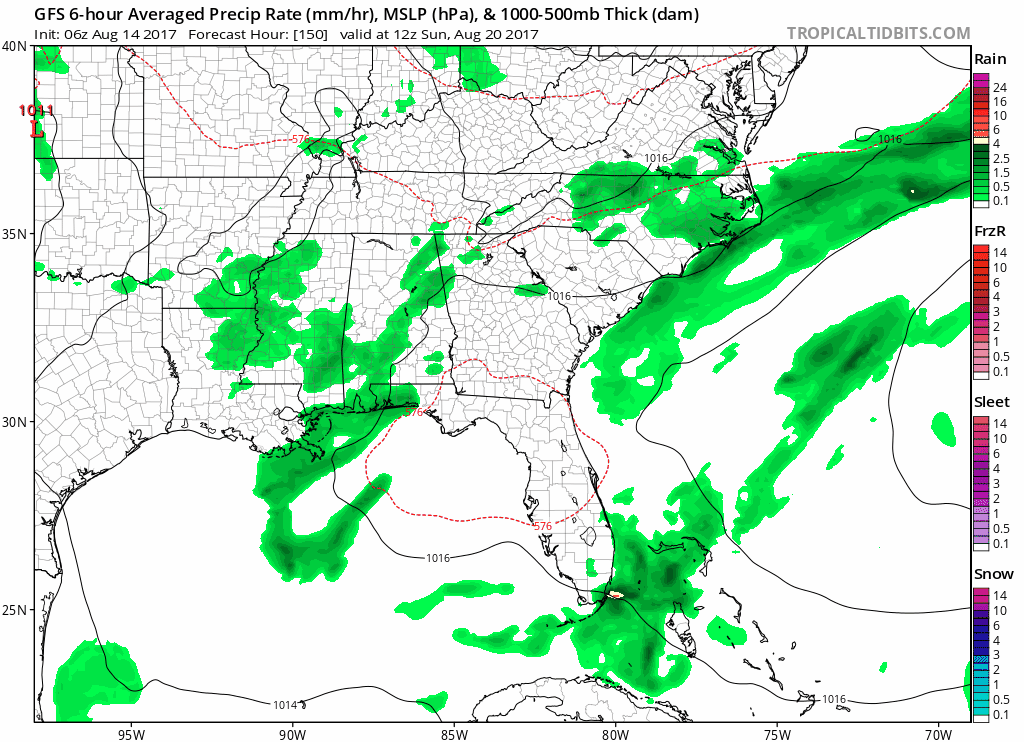 NWS Nashville this morning on what conditions *may* be come next Monday:
The important thing is that both models (GFS/EURO) are agreeing that Monday should be pretty good eclipse viewing weather with upper ridging in control. This is still seven days out so stay tuned.

Remember, Nashville's (Downtown) totality begins at 1:27PM and continues until 1:29PM. The last time the lower 48 United States saw a total solar eclipse was 1979. Get your glasses ready!
---