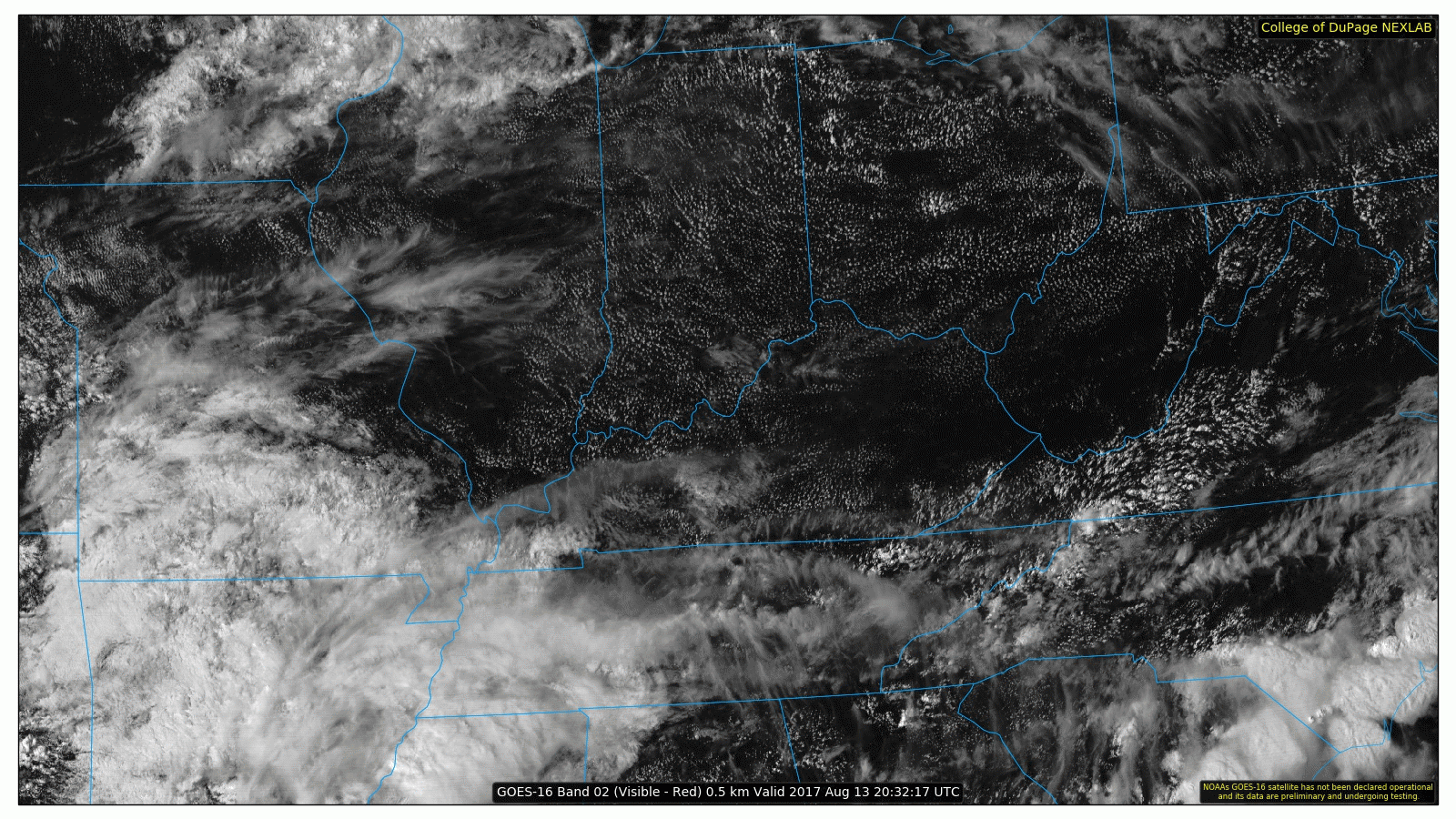 Clouds our west may bring rain tonight.
Tonight
The HRRR model thinks very light rain will start sometime after dark, as shown in the below animation (Sunday 6 PM to Monday 2 AM):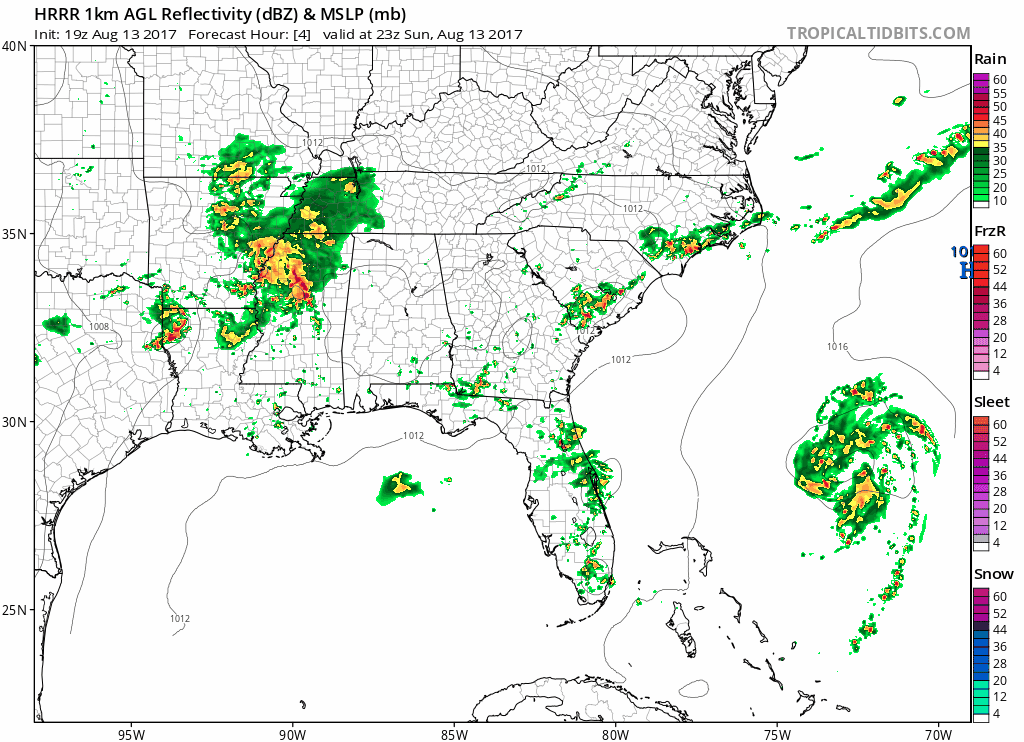 Some rain may not reach the ground. And to look at the radar, yeah, looks like that rain is coming, but I'm not sure it's making it all the way down.
The NAM3 model predicts no measurable rainfall tonight.
We may have to wait for Monday morning to get good stuff.
Monday
Expect morning rain.
ETAs are iffy.
The HRRR model thinks rain will continue during the early morning commute: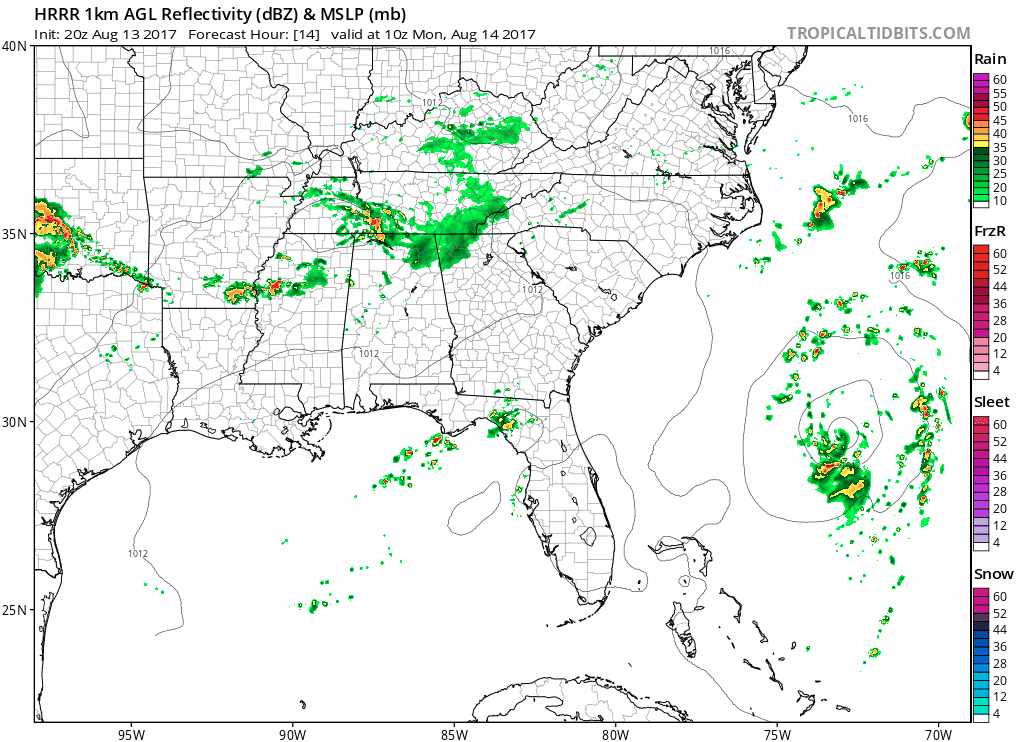 The NAM3 model jams us with heavy rain through the entire morning commute: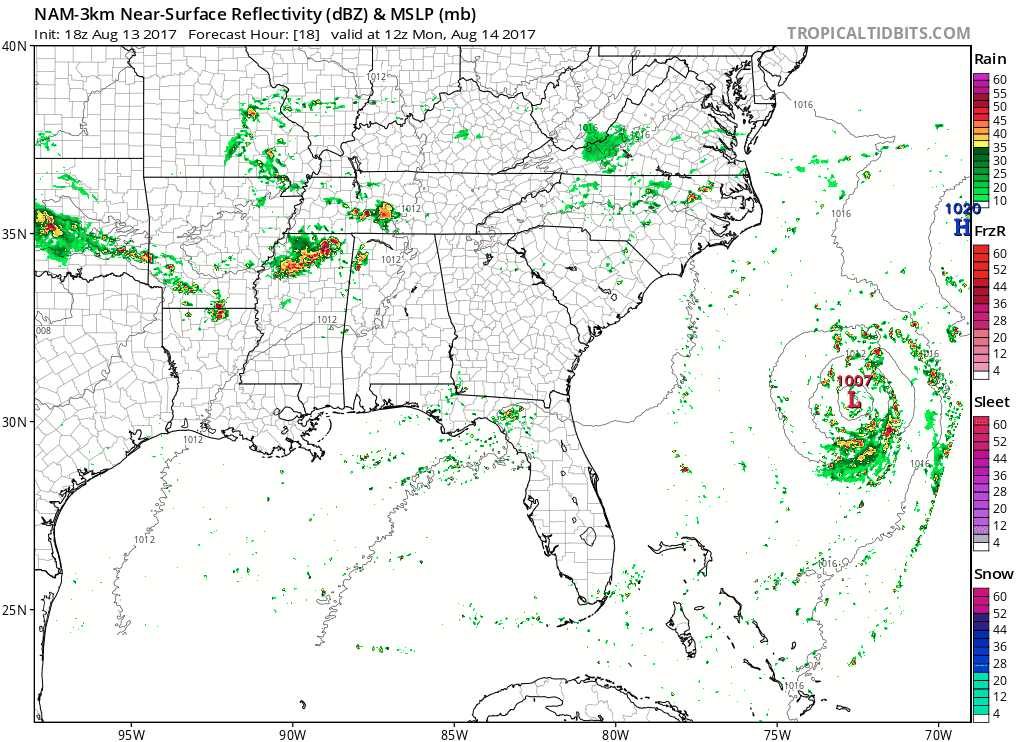 This will move slowly, so expect/hope for a brief period of heavy rain. It may miss us south, but if it doesn't it should be a decent amount of rain. Some regions of Middle Tennessee may even see flooding, but probably not us. We may be too far north.
It's silly to rule out a storm, but this looks mostly like a rain event.
Rain chances decrease by late afternoon.
The Rest of the Week
This looks familiar:

Sure, there are lots of rain chances, but the Euro model doesn't love any of them.
The GFS model predicts a little more rain this week than the Euro, but it's still not much, mostly classic wandering hit/miss afternoon/early evening showers and storms. The GFS model shows an OK chance of rain Thursday night for Live on the Green…but…that's what we said this time last week, and it was beautiful.
This data provides nothing reliable in terms of ETA or rainfall amounts.
Next Weekend Guess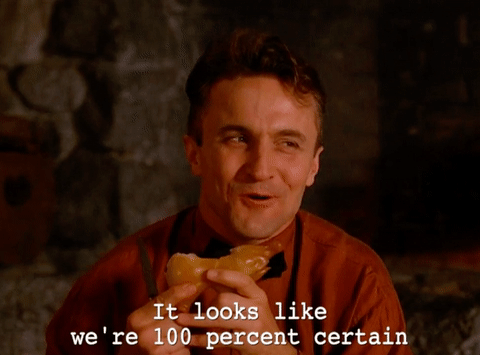 The Eclipse
It is absurd to make plans based on the following. It's a week away. Data is not accurate at this range.
But there is data, so let's review it.
Of course, all we really care about is Will Clouds Obscure the Eclipse?
Uh oh.
Deterministic models (just one model run) look bad for eclipse viewing.
Below is the GFS model. Despite the donut-hole of clear skies, this is a cloudy pattern for us. Bad. Do not want.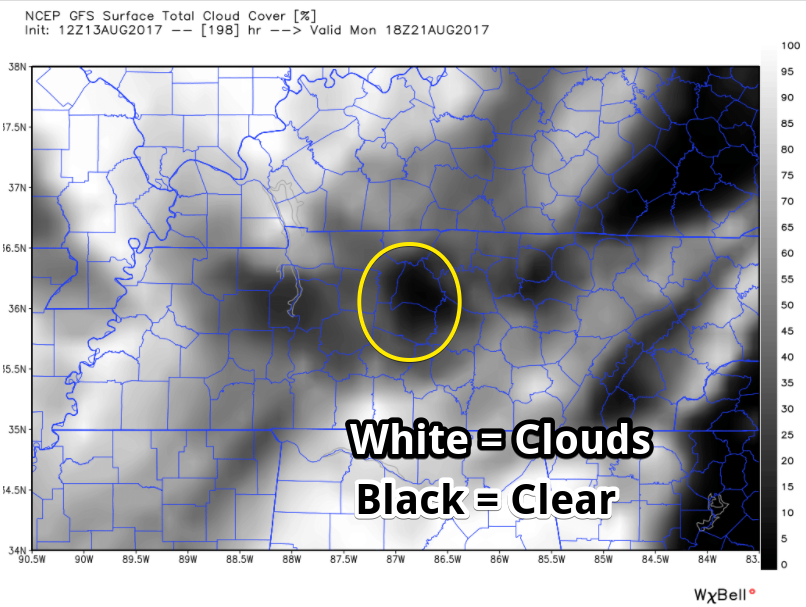 Not shown is the latest run of the Euro, which predicts a deck of clouds sitting on top of us, but not a total cover up. Still, this is a bad sign.
Ensemble model data is useful to detect unsettled/cloudy patterns. It's showing a little QPF, and you can't have QPF without clouds.
I'm not encouraged.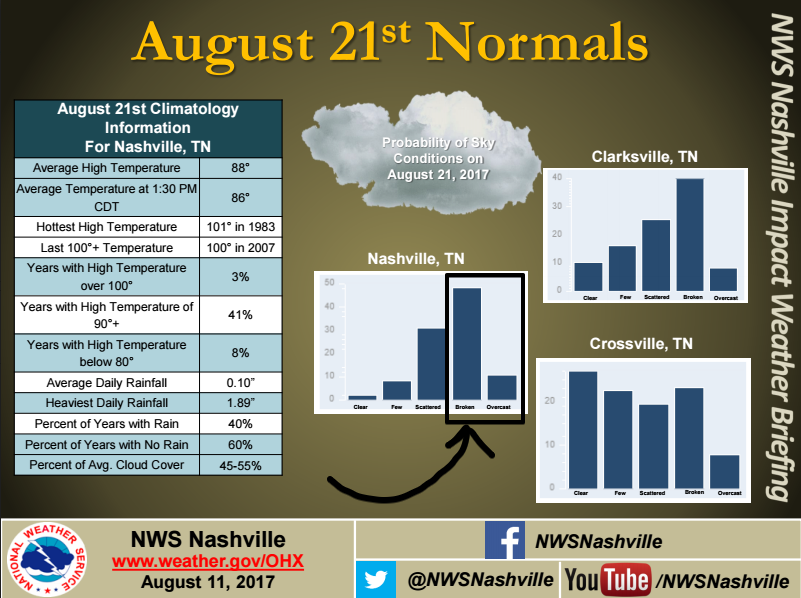 Climatology for August 21 says that 10% of the time, skies are totally overcast. Almost 50% of the time, clouds are "broken," which means 50% to 90% of the sky is covered by clouds.
Remember, we don't know right now, it's too soon to tell. And even with a cloudy forecast, the actual eclipse moment is brief, and the clouds may part….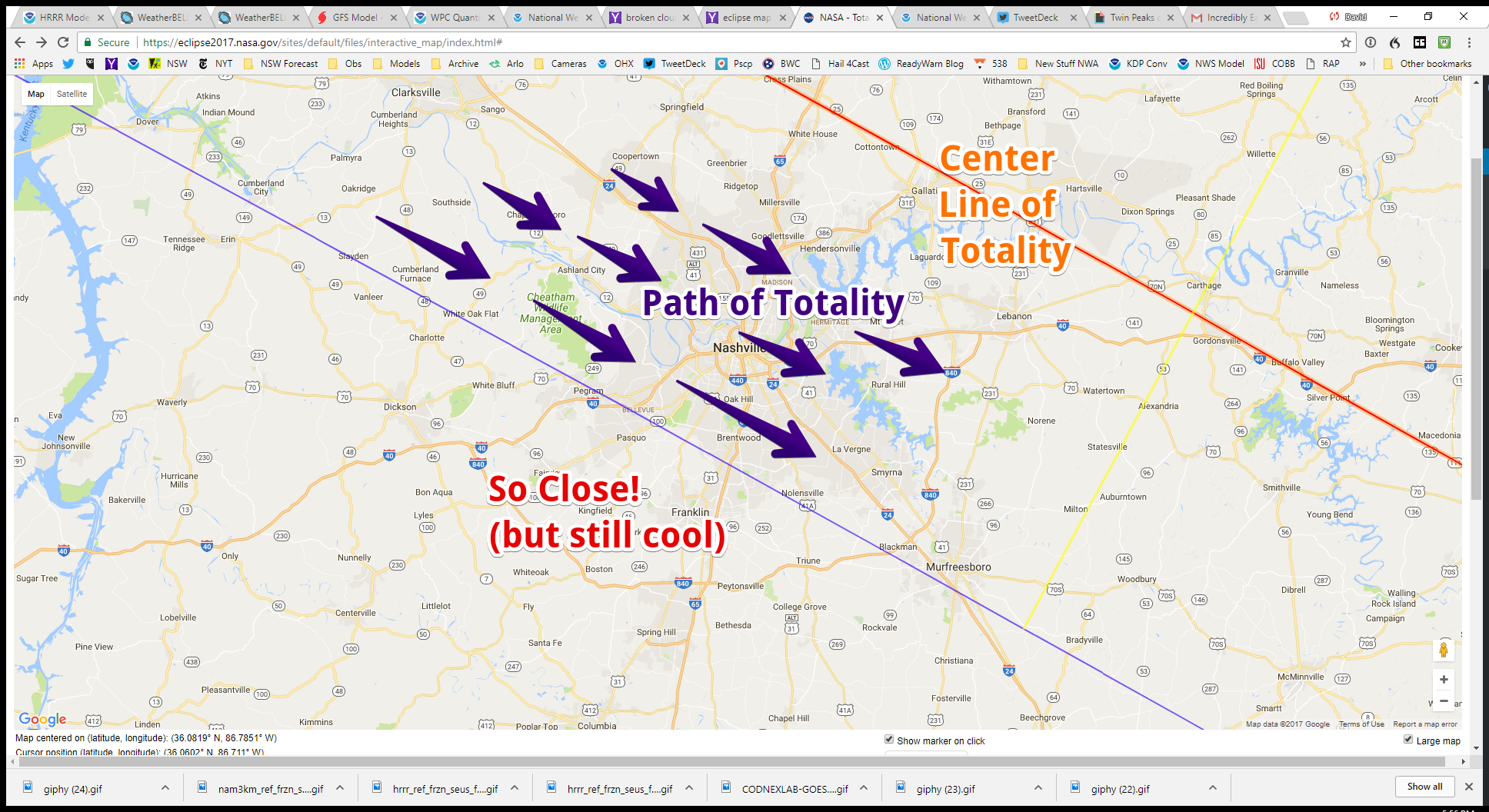 Click for a link to the above map.
---