---
Where's the Rain?
The weekend is here! During this past work week, we talked about occasional storm chances. Those storms happened, but most of them didn't form right on top of us. Many places right around us saw substantial rainfall and even flooding, but some of us in Davidson & Williamson Counties are actually getting pretty dry. Here's where a tenth of an inch of rain or more has fallen over the past few days.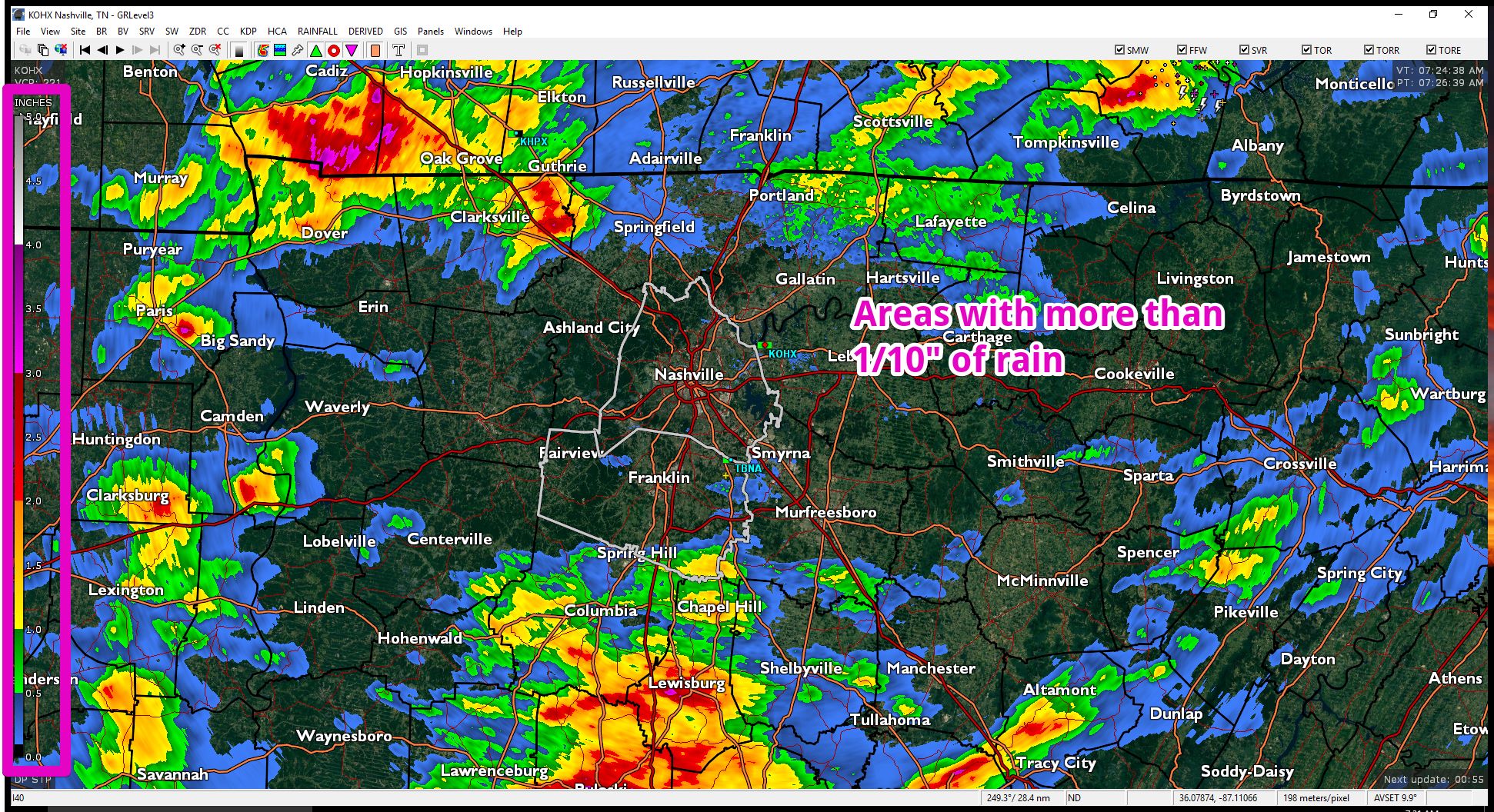 Humid, Chance of Pop-Up Storms Today: High 85
Those small storm chances continue today as humid air sits on top of us and a surface boundary tries to come in and bring some drier air. We don't expect severe weather. Nor do we expect it to storm all day. But, brief storms are possible. Keep your plans for today.
The 6:00 am HRRR model thinks it will happen something like this: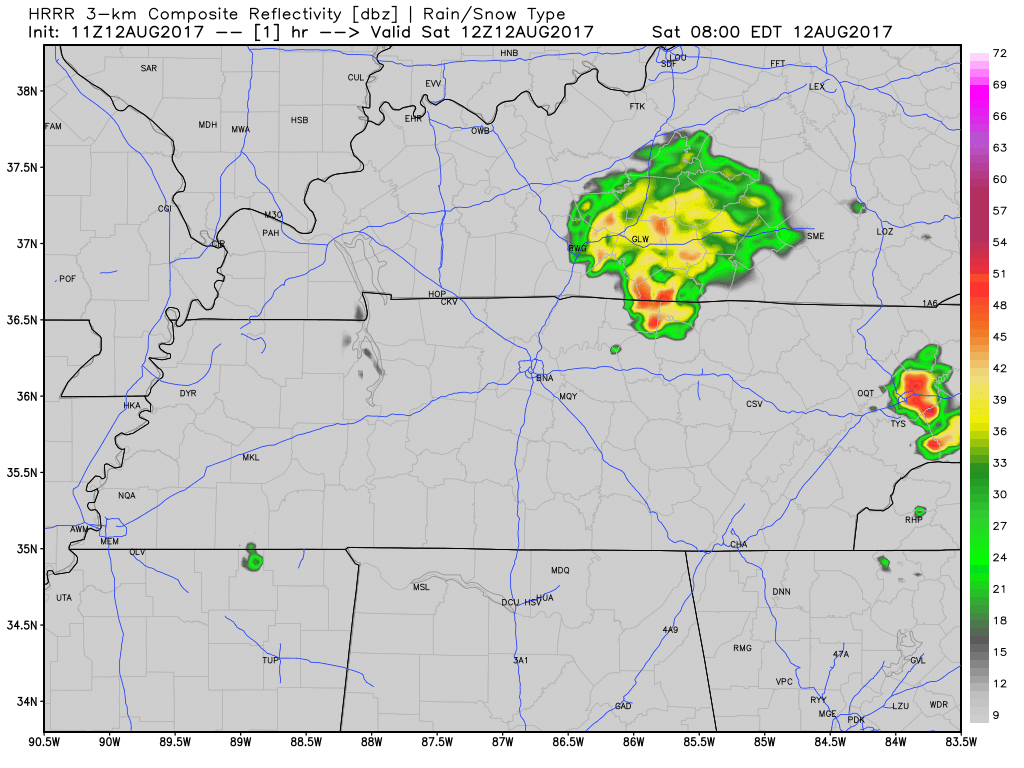 WillCo Fair Plans?
Do your plans today include the last day of the Williamson County Fair? Don't let the weather stop you! Even if you get a quick rainer, there is plenty of stuff to do inside. Just be fair-smart. Fried butter and a Tilt-A-Whirl go together like a car and softball-size hail.
We'll be over on Twitter following any storms that pop up.
Again, just be smart and have fun…within reason.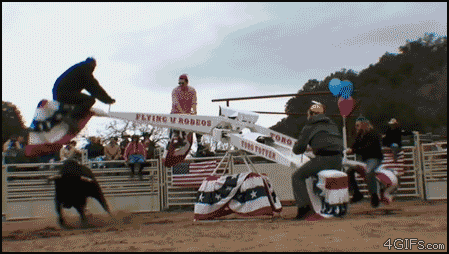 Sunday: Sun Returns, Rain-Free, Drier Air Moves In: High 86
Our NWS wrote this morning:
"Tomorrow will be the nicest day over the forecast period. Dew points will be in the mid 60s with highs near 80 to mid 80s."
Those dew points will take us from "I need gills to breathe" to "extra deodorant swipe." Being mid-August…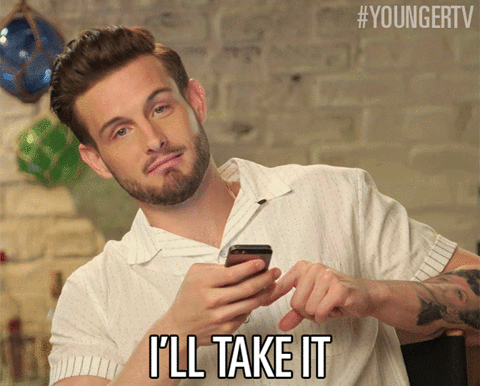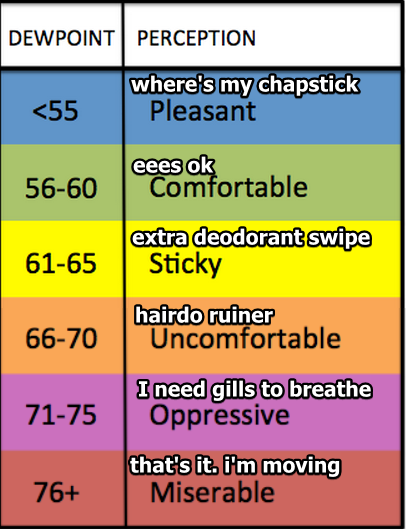 The Rest of Next Week
Our NWS acknowledged this morning that forecasting next week is tough, currently.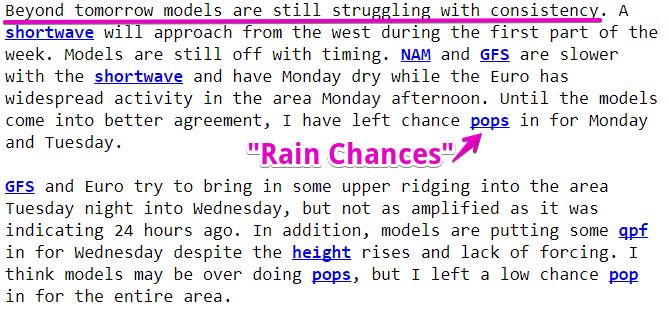 Translation: 1) Next week looks unsettled. 2) We can expect rain. 3) As we get closer, those timings will come into focus a little better than they are today. Stay tuned!
Eclipse Is Less Than 10 Days Away!
The big question on our minds is "will it be cloudy on eclipse day?" Our NWS sent out a VERY preliminary forecast yesterday for eclipse day. If you don't read anything else here, please read this. Take this forecast with a very large grain of salt. It will change. It will be revised. But, this forecast identifies the pattern we may be in that day and what kind of weather is typical for said pattern.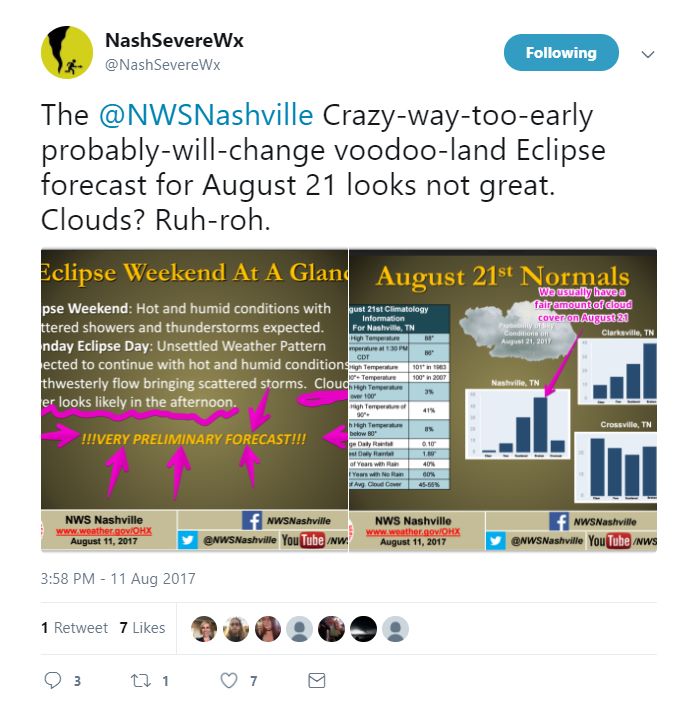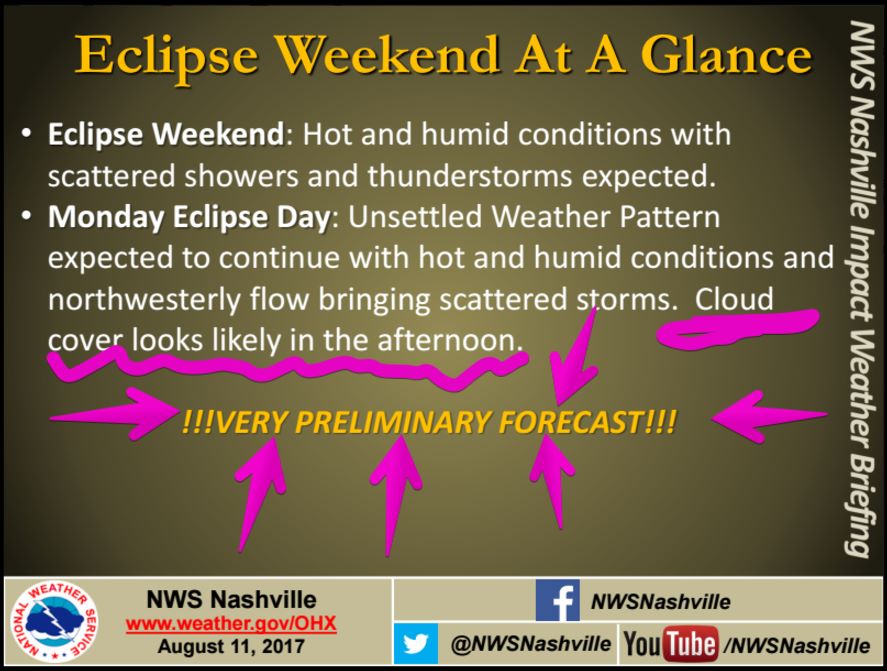 ---