---
Live on the Green Forecast
Today 6:15 PM to 11 PM || Arkells, Michael Franti & Spearhead, and St. Paul and the Broken Bones
The aforementioned popcorn-style showers shouldn't keep you away from tonight's Live On The Green! In fact, grab your popcorn and head on down to 3rd Avenue for some great entertainment. Stick with us on Twitter this evening (@NashSevereWx) just in case there are a few pesky rainers are around. We'll keep you posted!
Friday Through the Weekend
A stronger piece of upper level energy will slide down the I-24 corridor on Friday, sparking storms during the afternoon. Coverage will likely be a bit greater than today because we will have better "lift" to get those storms going.
NAM3 Friday at 4PM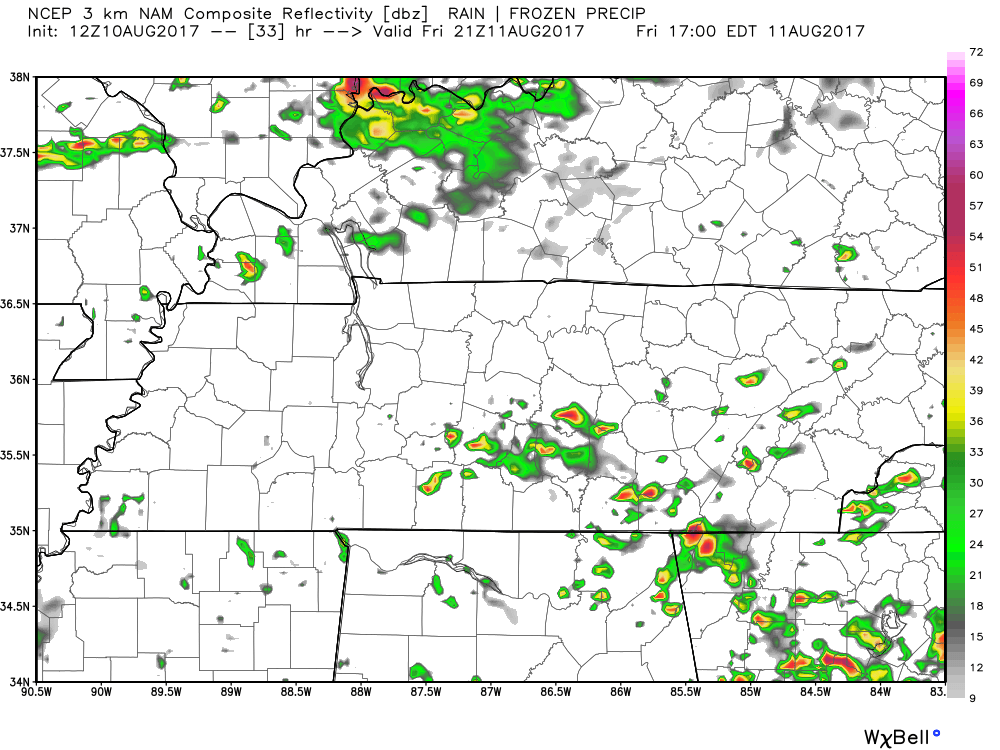 Saturday will be much of the same, with isolated to scattered showers and storms. Sunday, another wave of energy moves in from the northwest and brings a greater chance of thunderstorms, where one or two could be on the stronger side.
Next Week – Find the Cold Front!
This whole showers/storms pattern will seek an end by midday on Friday as a cooler, drier airmass pushes south into Middle Tennessee. And not too much cooler, but with less humidity, bearable for this time of year.
Cold Front Position Tuesday Morning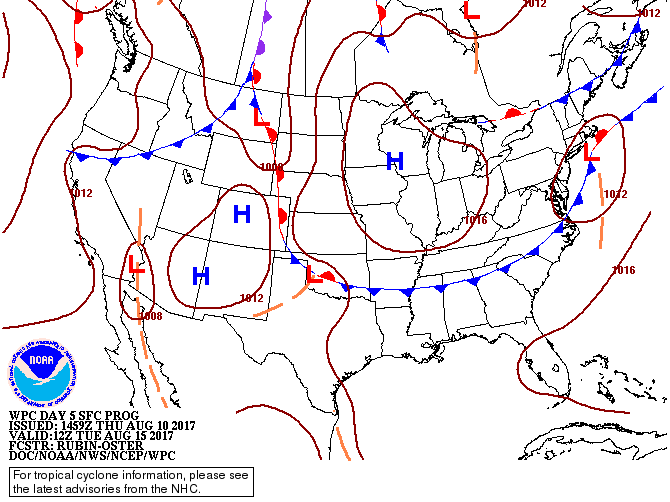 ---