---
Intermittent Showers Tapering Off Today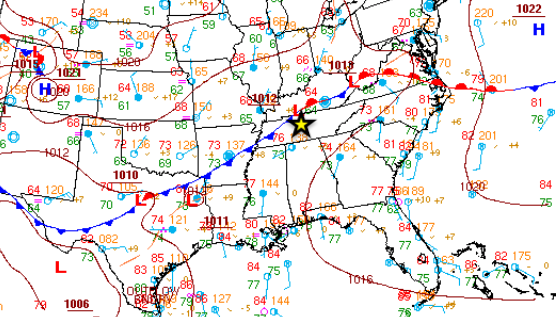 A frontal boundary is hanging out with us this week which means we will continue to forecast daily rain chances. As today goes on, this front is expected to slowly sag further south, which means areas in Northern Middle Tennessee will see less rain chances this week than those elsewhere. Somewhere in the middle are Davidson and Williamson Counties.
HRRR Loop For Today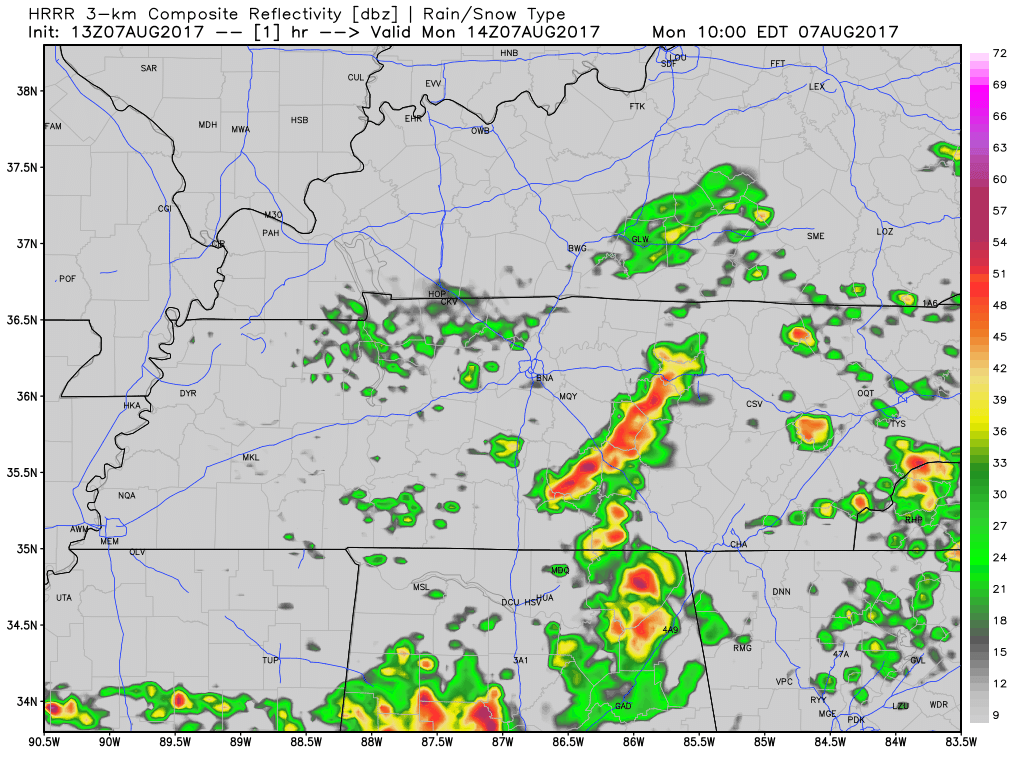 Rain coverage will decrease towards dinnertime tonight, so if you have plans to be out and about this evening, wet weather shouldn't be too big of a problem.
Temperatures will feel awfully [nice] cool for the second week in August. Most thermometers will struggle to get too far above 80ºF!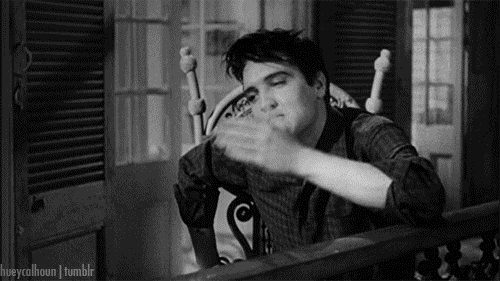 No 90ºs This Week, Models Promising Another Rainy Weekend
Most of us will stay dry Tuesday and Wednesday, dodging an occasional pop-up storm. Williamson County, being further south, has the greater chance of seeing a rogue downpour these two days.
Starting Thursday, a series of shortwaves (energy) will traverse the country's midsection and end up impacting Middle Tennessee. Showers and a few storms are probable Thursday afternoon (and maybe the evening, see below), continuing into Friday. The only real break in the action will be during the day Saturday. If you have any plans to cut the grass, visit the Farmer's Market, or catch a Sounds Baseball game (vs. Memphis), Saturday is your day.
GFS Model Through Sunday
Rainfall totals through next Monday…a manageable 1-2″: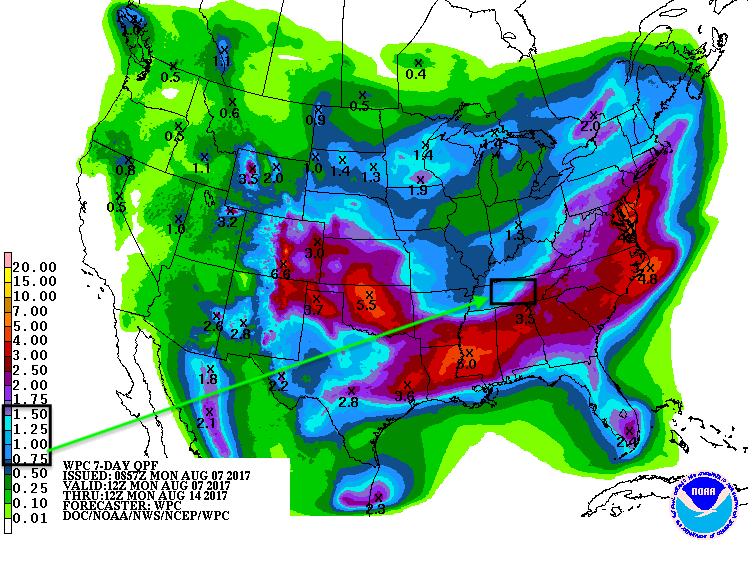 Live On The Green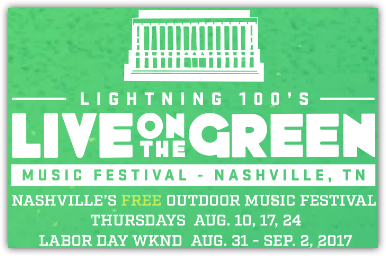 Thursday, August 10 6:15 PM to 11 PM || Arkells * Michael Franti & Spearhead * St. Paul and the Broken Bones
Temps look great: low 80°s, falling into the low 70°s, with typical summertime Nashville humidity.
Will it rain? Forecasting summer storms in Nashville is hard enough the day of an event, and this is written 72 hours from LOTG, so expect the forecast to change, possibly many times. Most models think a few weak sprinklers are possible Thursday night, clearing as the night progresses. No worries. It would be nothing you can't handle. A few runs of a different model, if they can be believed, predict off-and-on rain Thursday night. NWS-Nashville puts the chance of rain around 40%, which is perfectly reasonable given the lack of weather model consensus. We'll be updating this forecast on Twitter @NashSevereWx and on the web at NashSevereWx.com.
Details
Three forecast weather models are struggling with what'll happen rain-wise. Embrace the adage: "all models are wrong, some models are useful."
The model with the best reputation (the Euro) predicts a wet afternoon, with rain trying to clear east in time for LOTG. This would just be a sprinkle for us, nothing you can't handle.
Another model (the GFS) is a little more pro-rain, but it's not a washout, and like the first model it thinks rain will be moving east and clearing out at the night wears on.
The third model, which runs at a higher resolution for time and space (the NAM) but isn't necessarily more accurate, has a different idea. Instead of rain departing, it predicts a scattered blob of rain arriving during LOTG. Of course, every time this model runs, it comes with a different idea, so I would not place confidence in it.
This forecast uncertainty explains why NWS-Nashville has our chance of rain at 40%.
More tomorrow.
---