Expect a cloudy week, keeping temps below 90°. Humidity remains set to "Summer."
Rain & Storms Tonight
As I write this, storms are breaking out all over Middle Tennessee.
Look for two rounds of storms.
Round 1
Storms developing on top of us, or south of us, beginning now until Round 2 arrives. These storms should work their way north. They are not widespread and you may not see anything at all.
Primary threat is frequent lightning and, in some cells, strong to severe thunderstorm winds.
Round 2
Around 10 PM to midnight, a line of storms forming to our west will sweep east. Everyone should expect rain and thunderstorms to last into Monday morning.
This is how the HRRR model predicts it'll all go down through 8 AM Monday: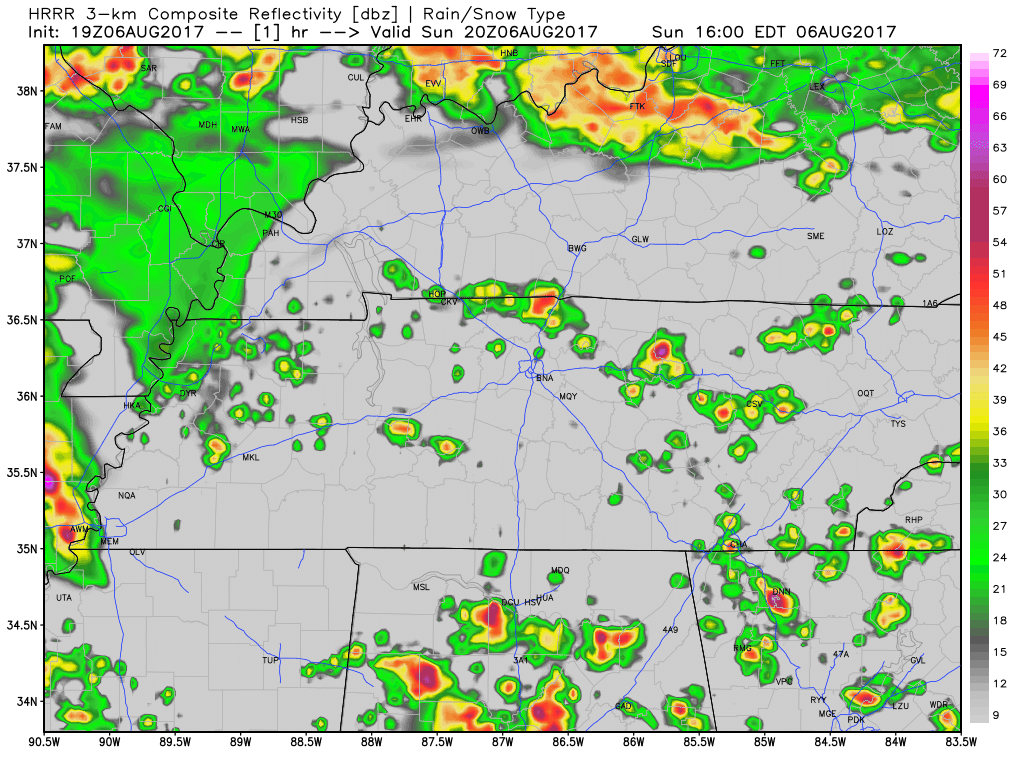 Severe?
Expect some lightning, but that's not a criteria for "severe" storms. Hail and damaging winds make a storm "severe."
The Storm Prediction Center (SPC) has kept us only in its damaging wind risk outlook, and we're on the low end of the threat (only 5%).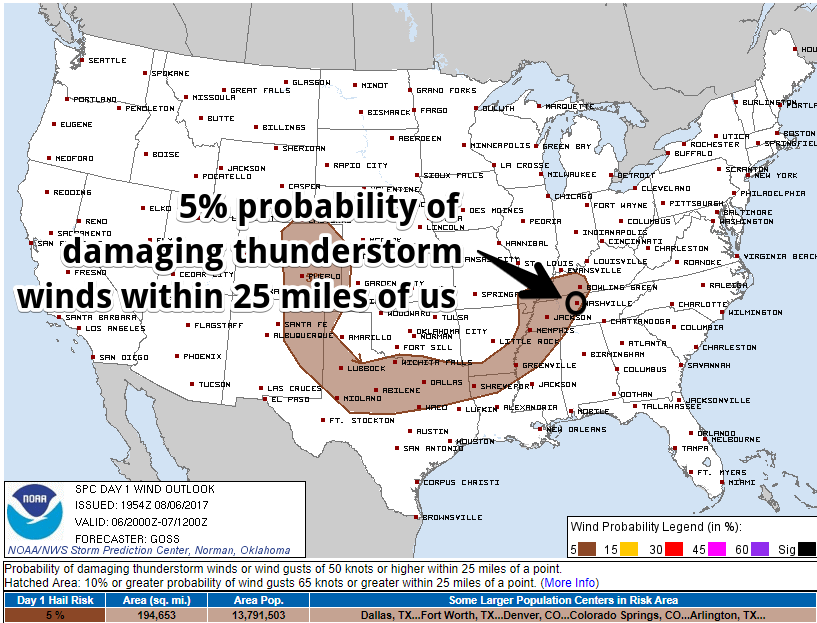 We remain excluded from hail and tornado probabilities, but it's summer and anything can happen. Storms don't obey outlooks.
How Much Rain?
Just over a half-inch through 7 AM Monday morning.
Expect some downpours. Remember, no model forecast is "right." The Weather Prediction Center thinks there is a 2% to 5% chance we'll see some flash flooding.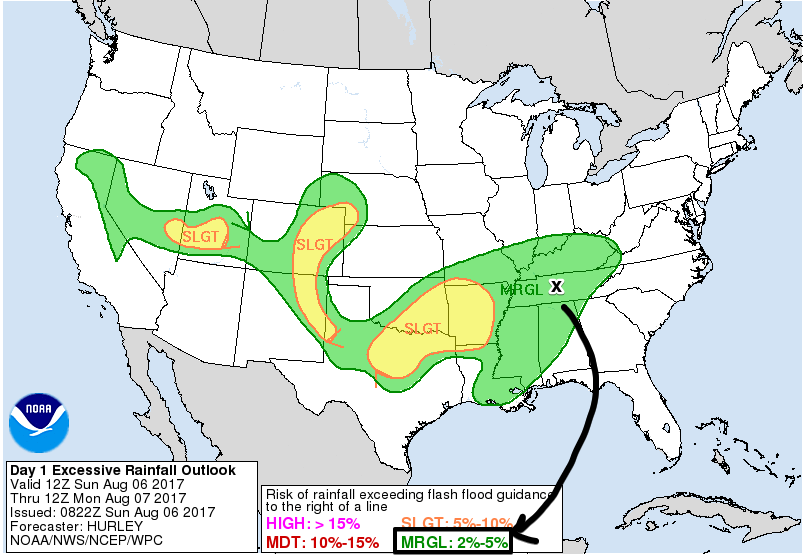 Unless you get a lightning strike or a particularly strong storm at your place, this is a low-end storm threat, common for summer.
Monday Morning Rain
Most of the rain will fall while most of us sleep Monday morning.
This morning we thought the rain would stop in time for the Monday morning commute. We no longer think so.
The NAM3 model predicts off and on storms through Monday morning and into Monday afternoon. The HRRR model supports this idea.
The rain seems to clear out in time for Monday night.
As for the Rest of the Week…
This morning, we wrote about a rainmaking "boundary" setting up and stretching from east to west across the southern half of Middle Tennessee. There was uncertainty about whether it would wander far enough north this week to make it rain for us here.
Now we think rain will switch off Tuesday, with only a slight chance of rain (but probably not) Wednesday.
Rain chances go back up Thursday and Friday.  The Euro model leans dry, whereas the GFS model leans rainy.
Substantial uncertainty remains. A waffling forecast should never be totally trusted.

The Weather Prediction Center thinks we will see a total of 2″ of rain tonight through Friday. Go south and east of us if you want to see heavier rain.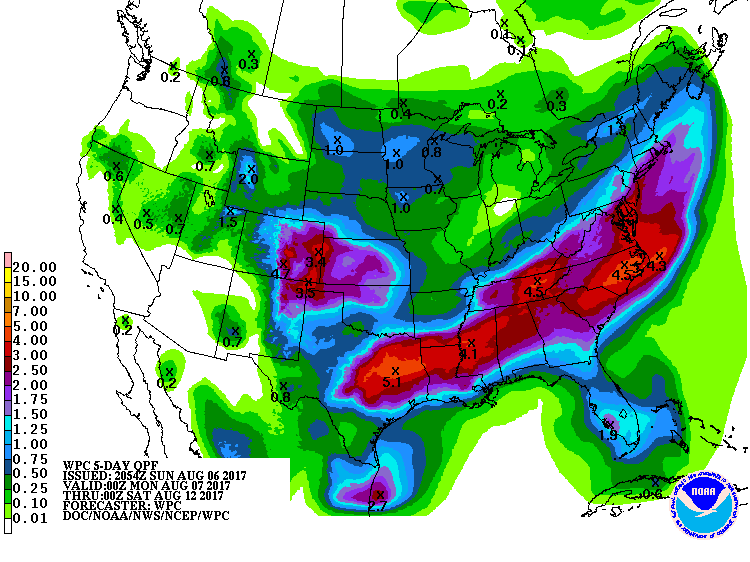 Guessing at next weekend…humid, with a decent chance of rain. Forecast confidence: low.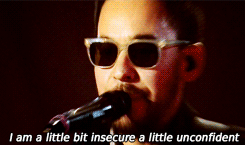 ---