---
Some Clouds & Some Sun with Scattered Afternoon Shower Chances
Tomorrow appears to be a whole lot like today and yesterday with decent cloud coverage through a good bit of the day. Highs will be just below the 90° mark with dew point temps coasting around the mid 60s.
Into tomorrow afternoon, we could begin to see some pop-up showers develop on the radar. These showers, if any, should lose strength into the evening.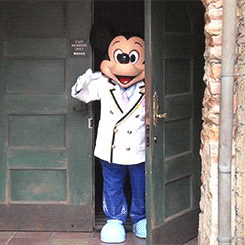 Better Shower Chances on Friday
By Friday, expect for another cold front to make its way through Middle Tennessee. Right now the best time frame appears to be the afternoon into the evening.
NAM Loop 7 AM Friday Through 1 AM Saturday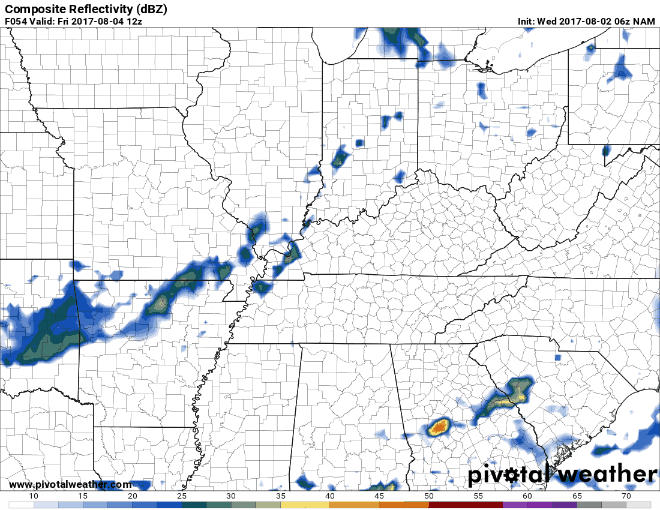 As for severe weather, strong storms are possible with damaging winds being the main concern, but the overall system still looks kind of weak in the latest model runs. However, the Storm Predication Center has included us in their Day 3 Marginal Risk, so we will need to continue to keep an eye on the severe weather dynamics for the rest of the week.
Sunny & Cooler Saturday, Maybe Rain Again By Sunday Into Next Week
Saturday looks great. The high on Saturday is expected to be 84 with dew point temps in the upper 50s.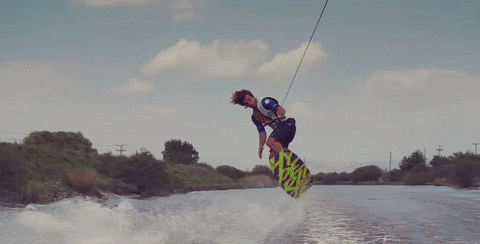 As for Sunday, models continue to want to bring rain into the picture. Additionally, this doesn't seem to just be a Sunday rain, but showers possible through a good portion of next week type rain.
GFS Loop 7 AM Sunday Through 7 AM Wednesday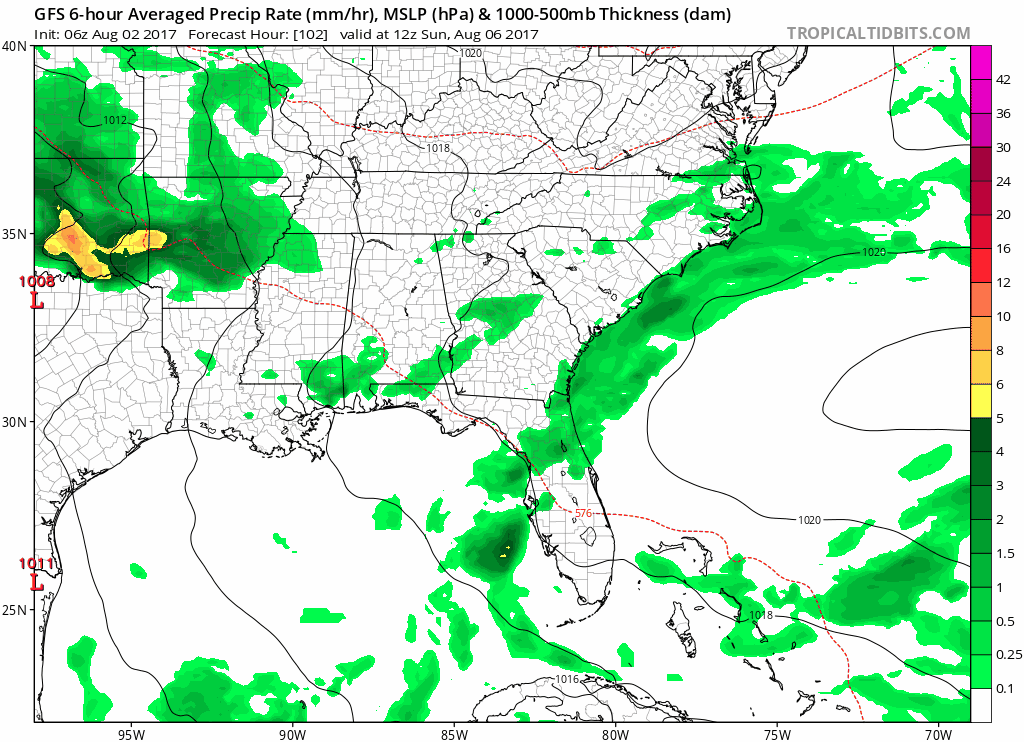 Our local NWS had this to say about it in this morning's discussion:
This Sunday rain is going to set the stage for what looks to be a fairly wet week ahead.
Prepare the umbrellas.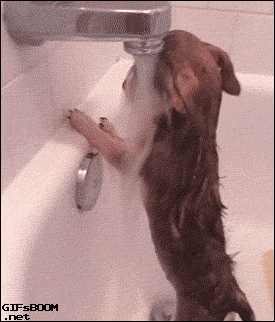 ---