Another Glorious Sunday
Breezy, low/no humidity, high 87°, sunny. Winds should top out by mid afternoon around 10 MPH. Probably not enough to support a kite.
Little Hotter, Little More Humid Monday
But first, another cool morning! 63°!!!!
The cool mornings are making me excited for fall. Can't get here soon enough.

— Chris Martin (@ChrisMartin17) July 30, 2017
Totally agree.
High 89°.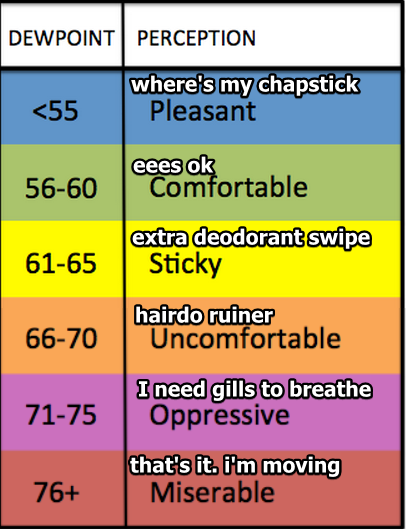 Dewpoints will climb out of the 50°s and settle into the low 60°s.
And a Little Hotter & More Humid Tuesday
Another kinda-cool morning, 66°, then up to 90° by mid-afternoon.
Rising humidity, with dewpoints approaching 65°.
No rain is expected through Tuesday.
Pattern Change Begins Wednesday
Goodbye cool mornings.
The dewpoint will creep into the upper 60°s ("uncomfortable" range), and with that comes maybe an afternoon/early evening pop-up shower or storm. Wednesday is outside the range of the short-range models, leaving us with little/no additional information about whether it will rain on us (Davidson and/or Williamson Counties) or other parts of Middle Tennessee. No severe weather is expected.
Shortwave Thursday Bringing Rain Chances
What's a shortwave?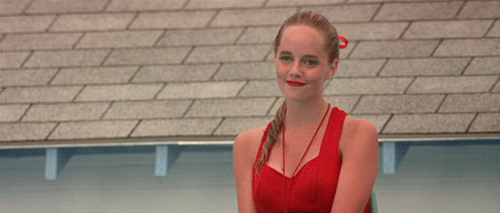 Yes, that. Also this:
Also known as Shortwave Trough; a disturbance in the mid or upper part of the atmosphere which induces upward motion ahead of it. If other conditions are 
favorable, the upward motion can contribute to thunderstorm development ahead of a shortwave.
Maybe you don't care why it might rain, and if that's you, sorry about that. Shortwaves are usually more reliable indicators of summertime rain, the problem is, predicting exactly when they show up can be a problem. The models aren't instilling a lot of confidence in any ETA for timing, or that it will even rain at all Thursday. So, yeah, maybe some rain Thursday, and maybe a lot of rain Thursday night, but we don't really know. Don't alter plans until we know more.
If No Rain Thursday, Rain Probably Friday
The Euro and GFS weather models can't even decide how it'll rain. The GFS is thinking rain-by-shortwave-then-cold-front, the Euro is thinking rain-by-cold-front. Identifying the correct mechanism of rain helps forecasters to make a call on ETAs and amounts, but because the models disagree, details are scarce. Only thing we can say is right now, looks like rain Friday.
Rain amounts for the week look pretty low, around 0.25″ to 0.50″ or so: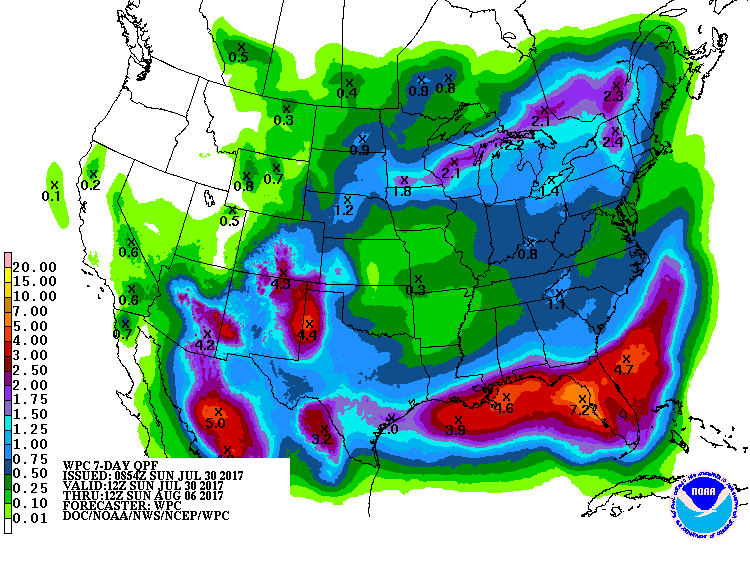 Next Weekend? I'll Just Leave This Here:
From NWS-Nashville, written this morning:
Rain chances move out pretty quick on Saturday and here`s your treat: the end-of-the-week frontal passage ushers in yet another shot of cooler and drier air for next weekend. It`s still a week off, but it currently looks a couple of degrees cooler next weekend than the glorious weather we`re experiencing this weekend. For now, we`ll enjoy this one and look forward to a couple days of dry skies.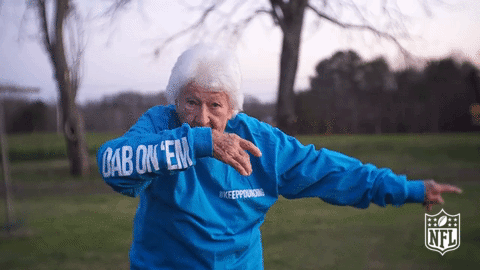 ---