Heat Advisory Extended Through Sunday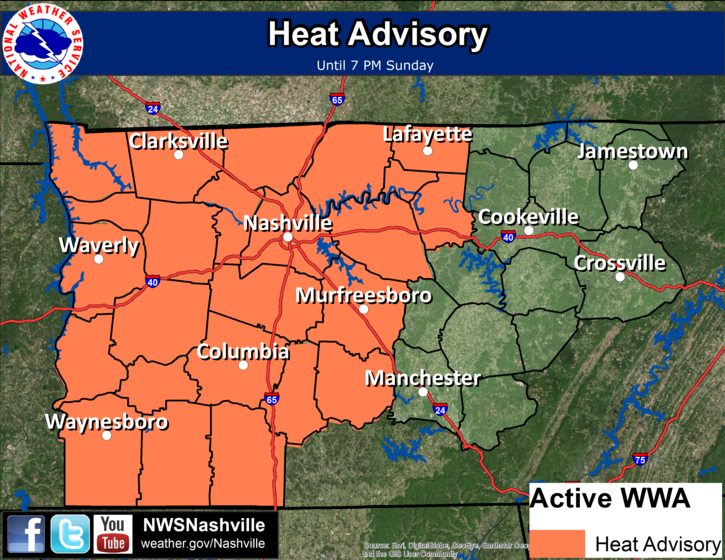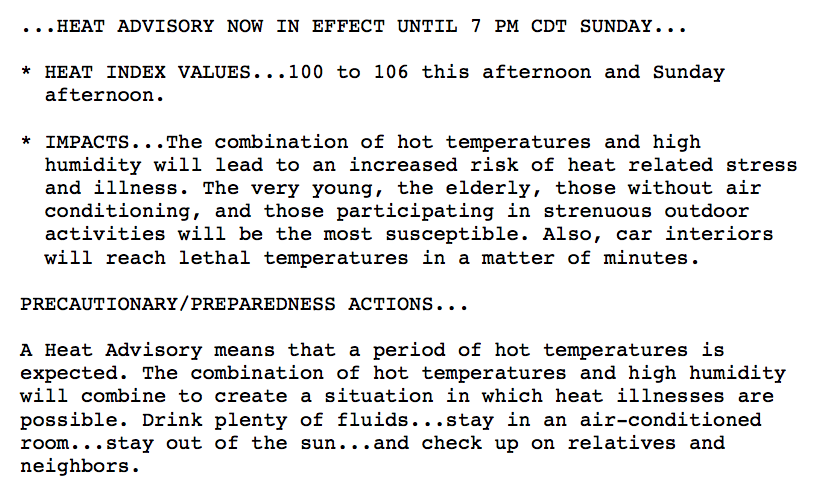 At 10:00AM, the Airport is already at 89ºF. We are reaching for 98ºF once again this afternoon.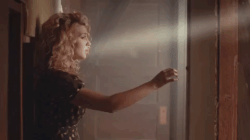 Our eyes will be on radar today as a few isolated showers may develop. These are expected mainly south and east of Davidson/Williamson Counties, but we can't rule out a pop-up rainer here completely. Once the sun sets, these will quickly dissipate.
Track the Temps…
[av_textblock av_uid='av-v4bthq']
[cjtoolbox name='Treg DONT DELETE']
[/av_textblock]
Latest HRRR Model Loop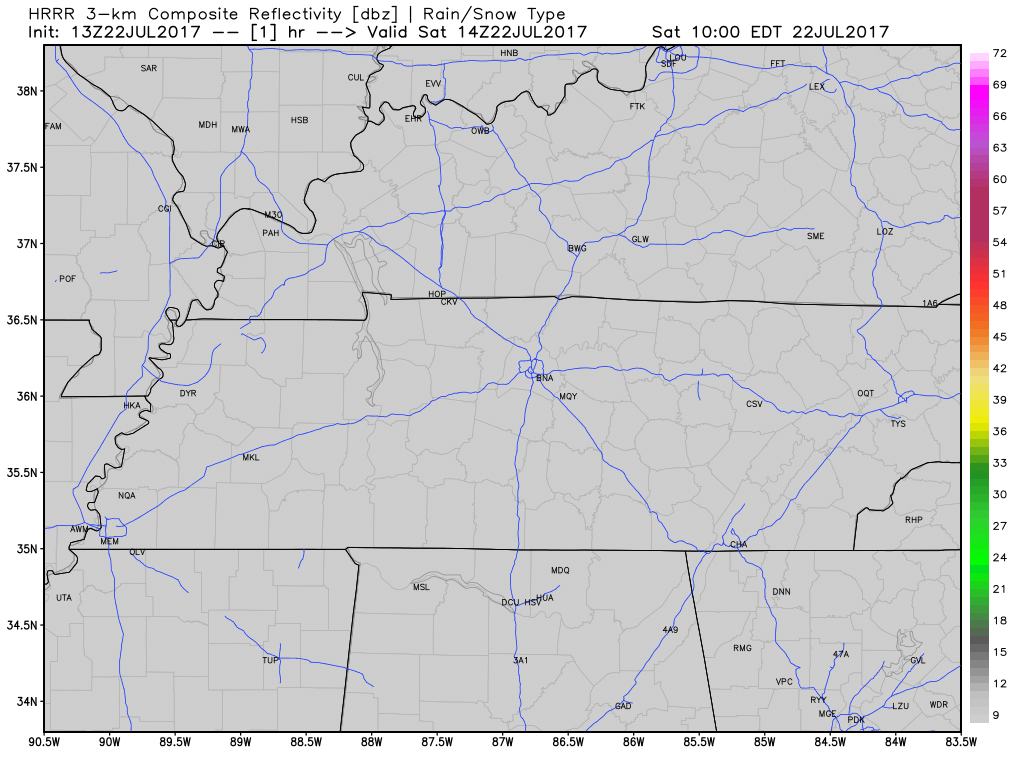 Sunday Into Next Week – A Tad Cooler, Better Chances for Storms
A frontal boundary will sink into the Tennessee Valley tomorrow and deliver the opportunity for better rain/storm chances. Watch the skies Sunday afternoon and evening for those towering cumulonimbus…there should be plenty more of those compared to today. A few storms could become locally strong to severe with gusty winds and very heavy rainfall.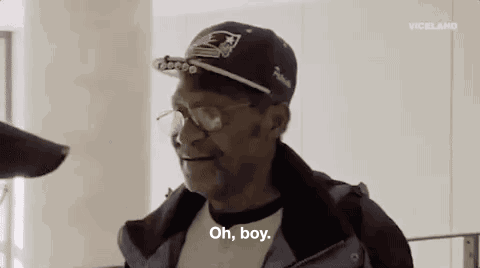 As that same frontal boundary washes out right over us, there will still be enough atmospheric lift each day this week to produce isolated to scattered showers/storms.
GFS Model Sunday through next Saturday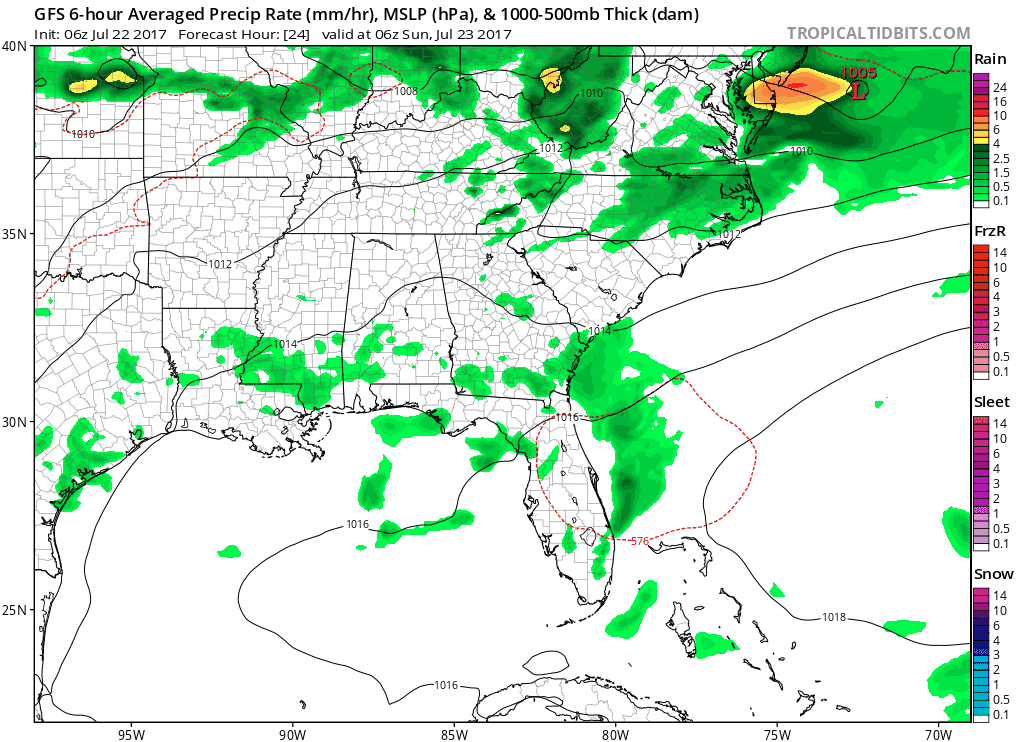 More solidified, measurable rainfall is expected by late week as a cold front approaches the area Thursday into Friday.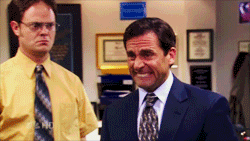 ---