---
Heat Advisories Here, Extreme Heat Everywhere
The country's mid-section is painted colorfully today — you can thank the NWS and extreme heat for that.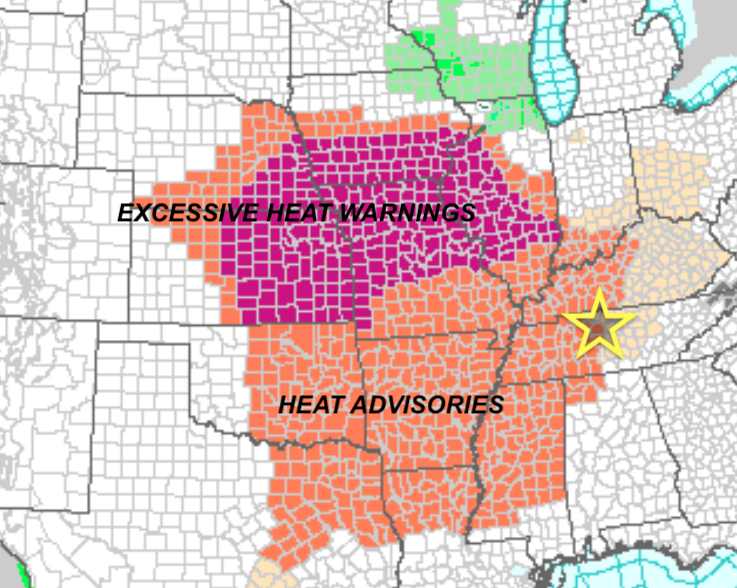 Let's zoom in a bit closer for the scoop on our heat advisory: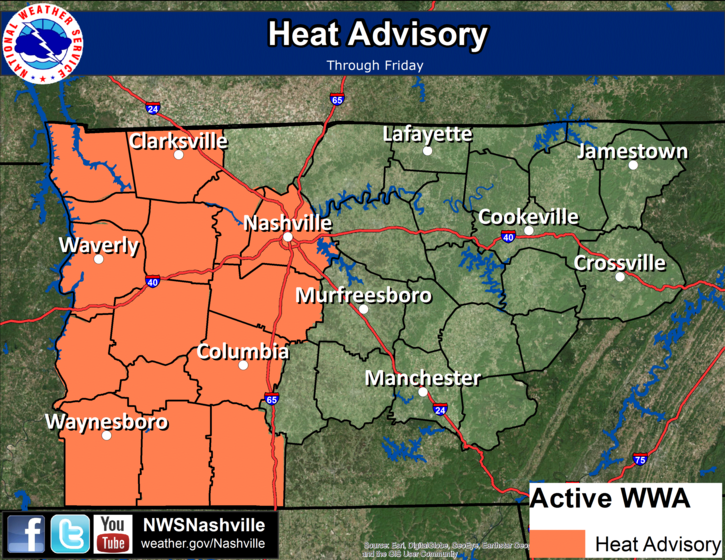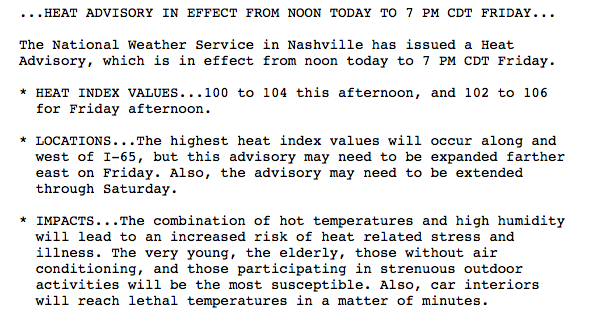 In other words, it's going to be hot everywhere, but even hotter along/west of I-65. Is there a saving grace? Possibly.
Rain Chances This Week Into Next Week
A few, isolated showers and storms are possible today, mainly west of I-65. The latest HRRR deals us barely anything: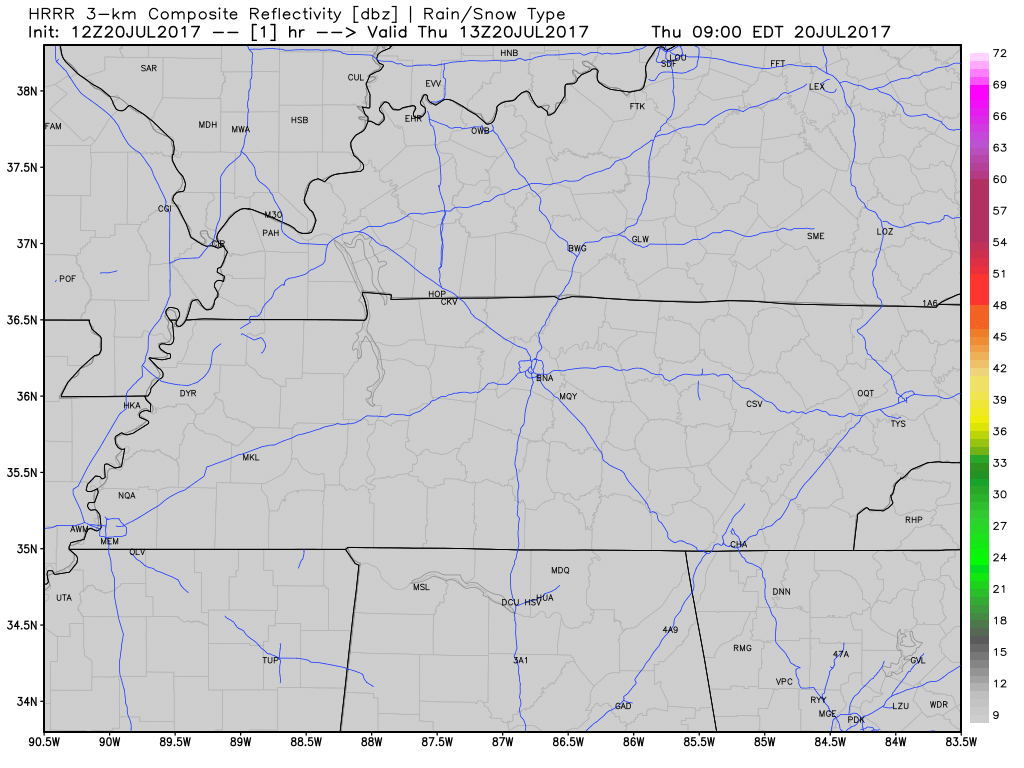 Afternoon storm chances are going to increase a bit on Saturday, more on Sunday, and Monday will be our best opportunity for widespread rain. Over the weekend, this dome of high pressure we have been kept under will finally begin to break down. A boundary, or forcing mechanism, will setup across the Ohio/Tennessee Valleys and provide the focus for showers and thunderstorms…especially pre-sunset each day. Heavy rain, gusty winds, and frequent lightning will be the main components for these storms.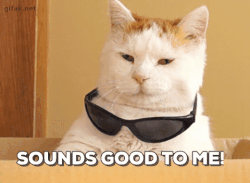 While any thunderstorm can cool temps off by 15-20 degrees, a more resolutive scenario will begin on Monday — high temperatures will *cool* into the upper 80s to kick off the new work week. Overnight lows will "plunge" into the low 70s and upper 60s Tuesday morning.
In summary: Relief is in sight next week from the triple-digit Heat Indices. Until then, drink plenty of water and limit your time outdoors. If you get caught under a shower/storm between now and Sunday, thank your lucky stars for that.
The outside is a toaster oven, and we are all just living in it.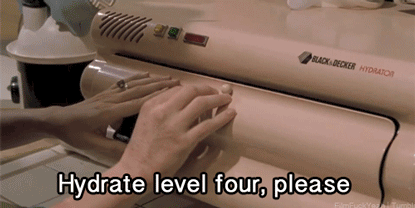 ---