---
Tracking the Heat
[av_textblock av_uid='av-nstd3s']
[cjtoolbox name='Treg DONT DELETE']
[/av_textblock]

Everybody, Do the "Heat Wave!" (Through Sunday)
If it is going to be consistently hot and dry, might as well try to make the best out of it. NWS Nashville put it very plainly this morning, "…most locations will have no rain this week under blazing sunshine."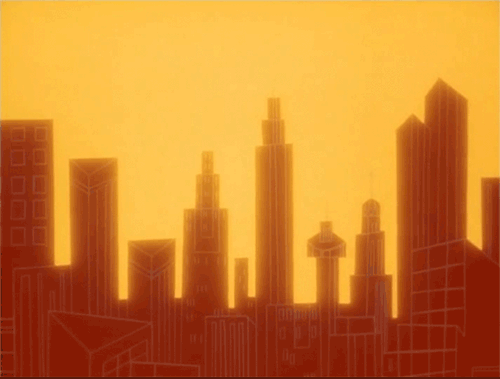 A trip to the pool or waterpark could not come at a better time than this week. Sunscreen and water will definitely be needed for any outdoor activities, and likely some breaks in the shade or A/C to prevent heat exhaustion. Otherwise, going for a swim will be a great way to cool off.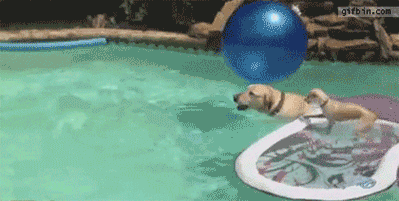 The expectation is that we climb a degree or two each day, with the hottest day likely being Friday (official high: 96ºF). Today is the last day of the week that dew points will only be in the upper 60s. Additional humidity starts tomorrow and lasts through the weekend…so when you step outside, it will be that "instant sweat" type of air.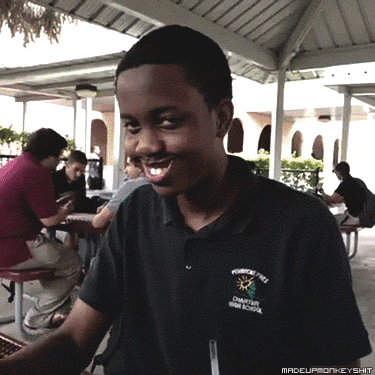 Special Weather Statement from NWS Nashville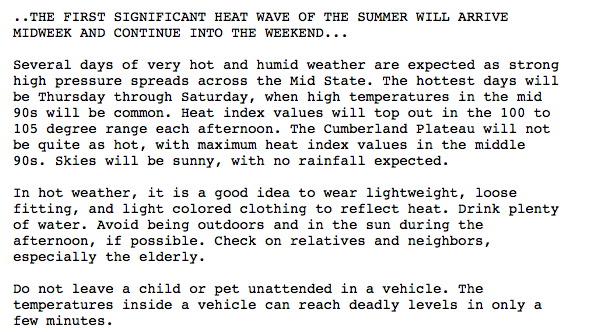 Rain = Relief, But When?
GFS Loop Friday through next Wednesday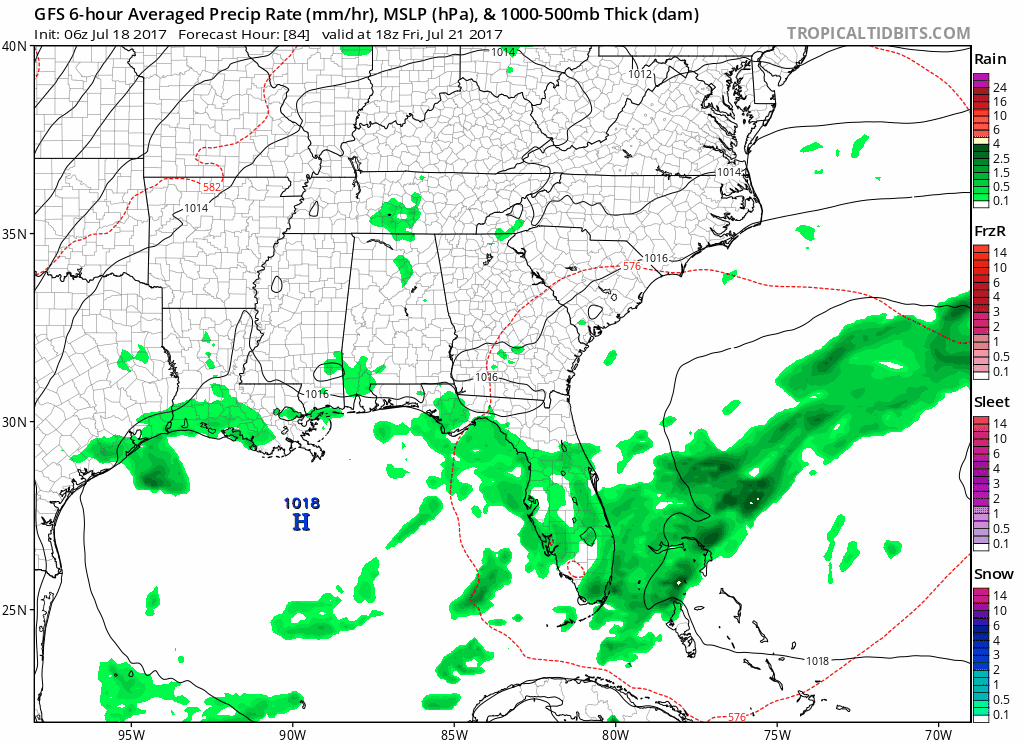 The latest models are indicating we *might* see a few showers and storms begin to pop up as early as Friday or Saturday afternoon, but I would not get your hopes up. More widespread rain chances seem to return by Sunday into next week as the "death ridge" that will bring the heat this week, breaks down. Rain and cloud cover would also help in bringing/keeping our temperatures a little bit lower.
---