More Rain, More Storms, Some Could Be Strong
Latest HRRR Model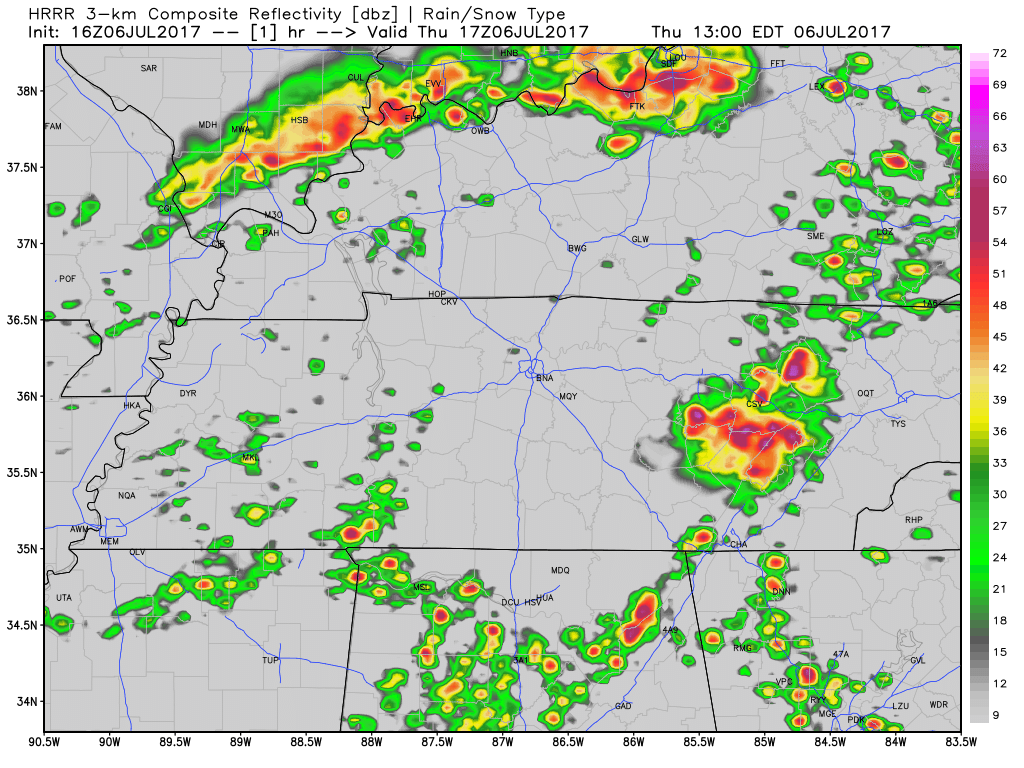 Showers and storms are again expected to "pulse up" this afternoon and evening across Middle Tennessee. Some could be on the stronger side with a few severe storms capable of damaging straight-line winds.
Today's SPC Convective Outlook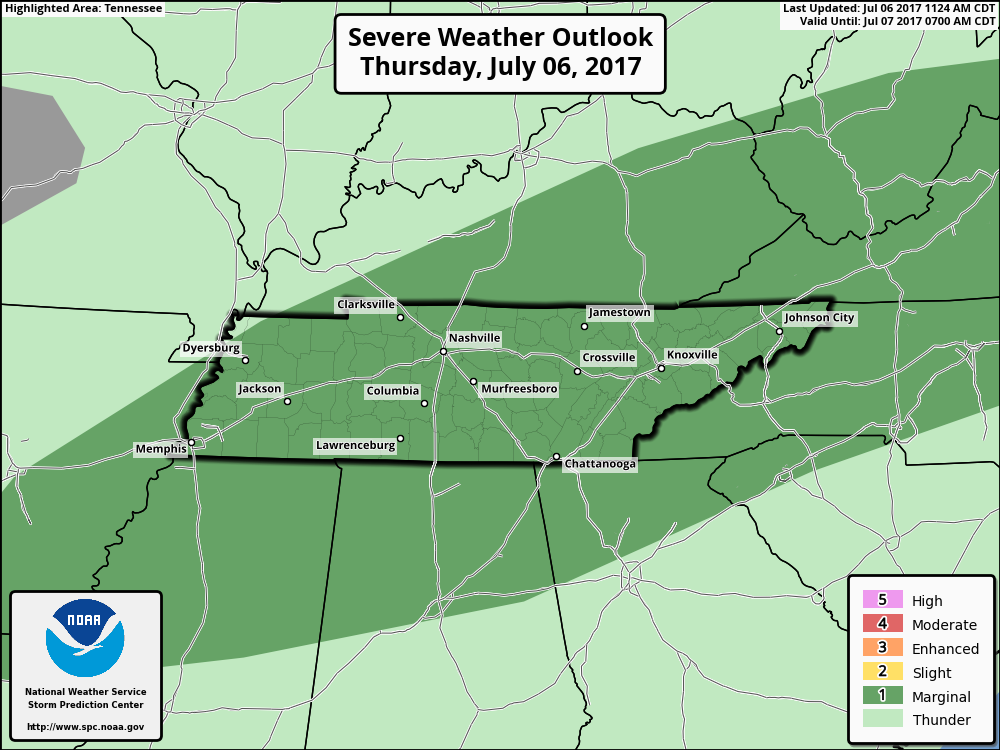 If you have any severe weather to report today or later this evening, please tag a tweet to #tSpotter on Twitter with the information and a specific location, if possible. These tweets help NWS Nashville keep a closer eye on the storms.
Drier Friday, But the Rain Isn't Over
I think we stay dry for Friday, as northwesterly flow begins to take over. Temperatures will still be near 90ºF.
The Weekend = Half Rain, Half Dry
Saturday morning through early afternoon, a cold front is expected to drop through the region. Expect a few showers and a storm or two. This should clear Davidson/Williamson Counties by the early afternoon, leaving us ready to "cool off" (by summertime standards) and dry out by Sunday.
Highs will be in the upper 80s with dew points pulled back into the lower 60s.
Extended Forecast – Monday Into Next Week
It's summertime in Nashville, so let's do it all over again! Afternoon storms are re-introduced into the forecast Monday and Tuesday, with gradually increasing rain chances through next week.
---