---
Afternoon/Evening Showers and Thunderstorms Possible
We've already seen a couple of severe thunderstorms this afternoon. As always, if you have any damage from today's storms tweet using #tspotter to report it to our local National Weather Service Office.
Into the remainder of today, our shower/thunderstorm chances are not over.
Showers should begin to die off into the evening, however, we will need to keep a close eye on a line of showers that may move in earlier than originally anticipated.
Latest run of the HRRR has some more showers this afternoon, with an additional batch arriving later in the evening.
HRRR Loop Now Through 6 AM Tomorrow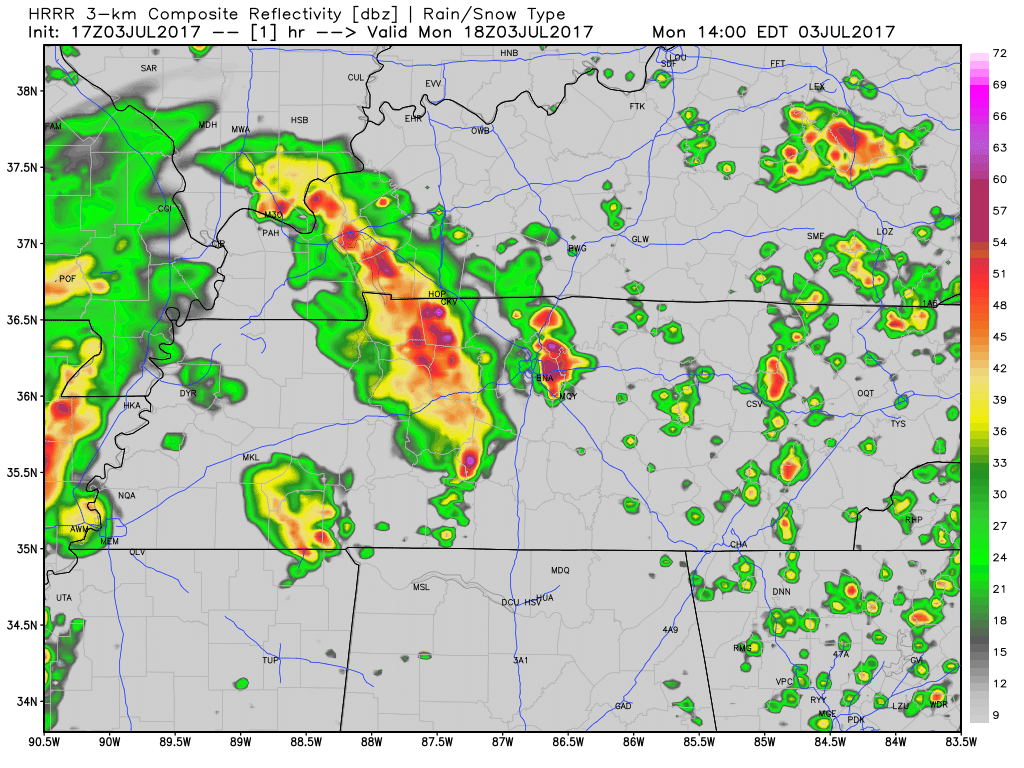 There is no way to know 100% if this will play out or not, so just be aware that it is a possibility. Other models show this second round still coming late overnight into early tomorrow morning.
With any thunderstorms that could develop this afternoon into this evening, brings another chance of some strong thunderstorms to develop. Damaging winds, heavy rainfall and lightning are the main concerns with any thunderstorms.
If you have outdoor plans tonight, I'd keep them for now. However, have a good rain plan ready to go and know where to shelter if a thunderstorm comes to your area. 
We will continue to keep you updated on Twitter @NashSevereWx with the latest updates on rain and thunderstorm potential.
Independence Day May Have Showers, Fireworks May be Okay
Tomorrow looks to be a bit different than our summertime normal, with shower chances coming possibly in the morning hours. Not expecting for there to be a morning washout, so showers could be possible later in the day as well. Models seem to be leaning towards the morning, but some think we could see some in the afternoon. The good news in all of this is that models do seem to show a break coming in the evening. Do I trust the models? No. Do I have some hope for fireworks? Definitely. Our local NWS said this about tomorrow evening's rain chances:
"Still holding out hope that the shortwave and associated precip chances move east and keep the evening timeframe around the Nashville metro area dry for holiday activities"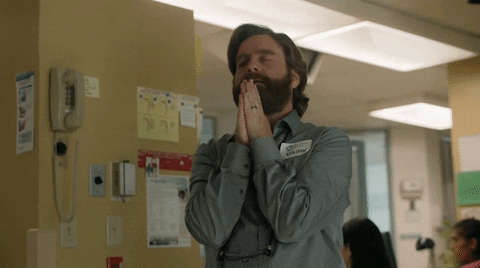 More Showers on Wednesday, Better Chance on Thursday
GFS Loop 1 AM Wednesday Through 7 PM Friday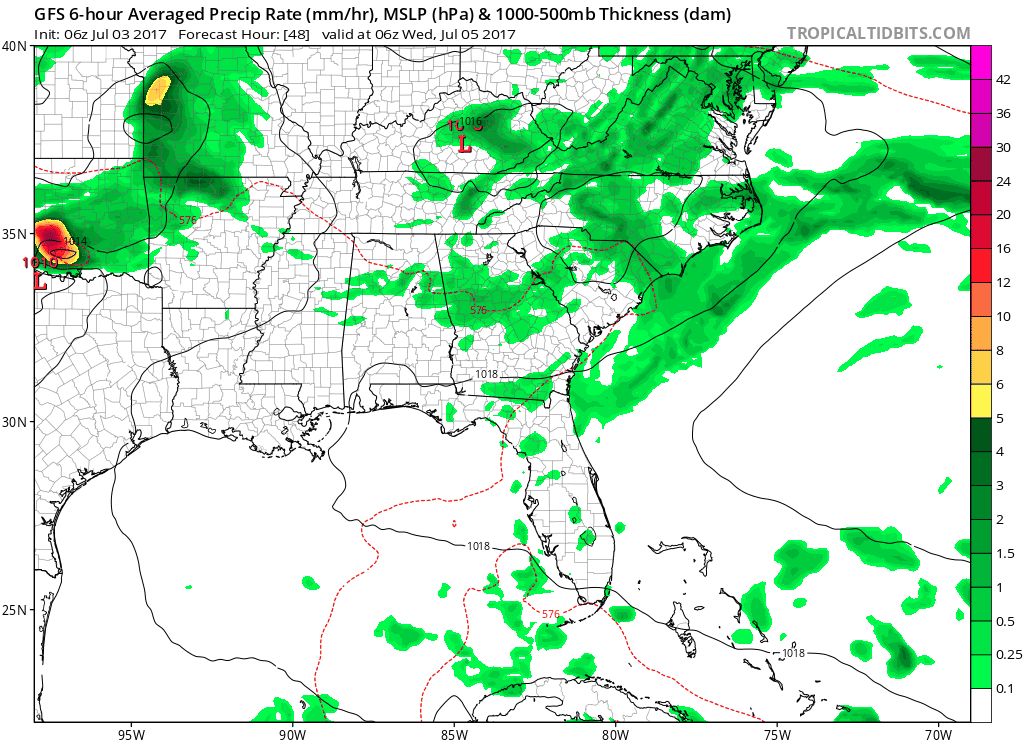 Through the remainder of the week, we will continue to have sporadic rain chances. On Wednesday, expecting for some summertime showers and thunderstorms to develop. If you have outdoor plans, beware of the pop-up shower.
By Thursday, we introduce another shortwave that will bring a better chance of showers through Middle Tennessee throughout the day. If you have outdoor plans this day, you may want to have the rain plan in mind.
Friday appears to be our one somewhat "dry" day in the near future. No real indication of showers that day, but it's summer so that could change by the end of the week.
As for our temps, we will be knocking at the door of 90° to finish the week. Dew point temps will be just a oppressive with values anticipated to be in the low 70s.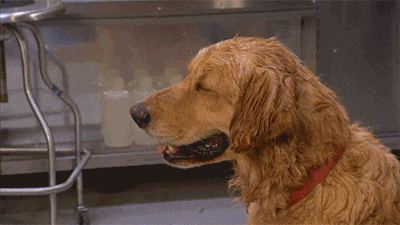 ---