---
Opportunity for Rain/Storms Begins Today
Update: We've seen a few showers and storms roll through the bi-county area today. These should dissipate in conjunction with sunset, but heavy downpours remain possible through the evening.
Friday will provide increased rain chances, but particularly Friday night into Saturday. We will need to carefully monitor the potential for strong/severe storms on Saturday. While shear values are not very impressive, instability is high enough that when combined, could produce a few misbehavers. The biggest concerns would be hail and damaging winds on Saturday. All of that being said, we are not yet under any formal severe risk.
Sunday is looking drier and drier with each model run, but an isolated shower still cannot be ruled out. Meanwhile, a second system will be taking aim at middle Tennessee and be the weather story for much of next week. Particularly Wednesday, showers and thunderstorms will be possible as a developing cold front pushes into the area.
GFS Model Loop Today through next Thursday — shows unsettled pattern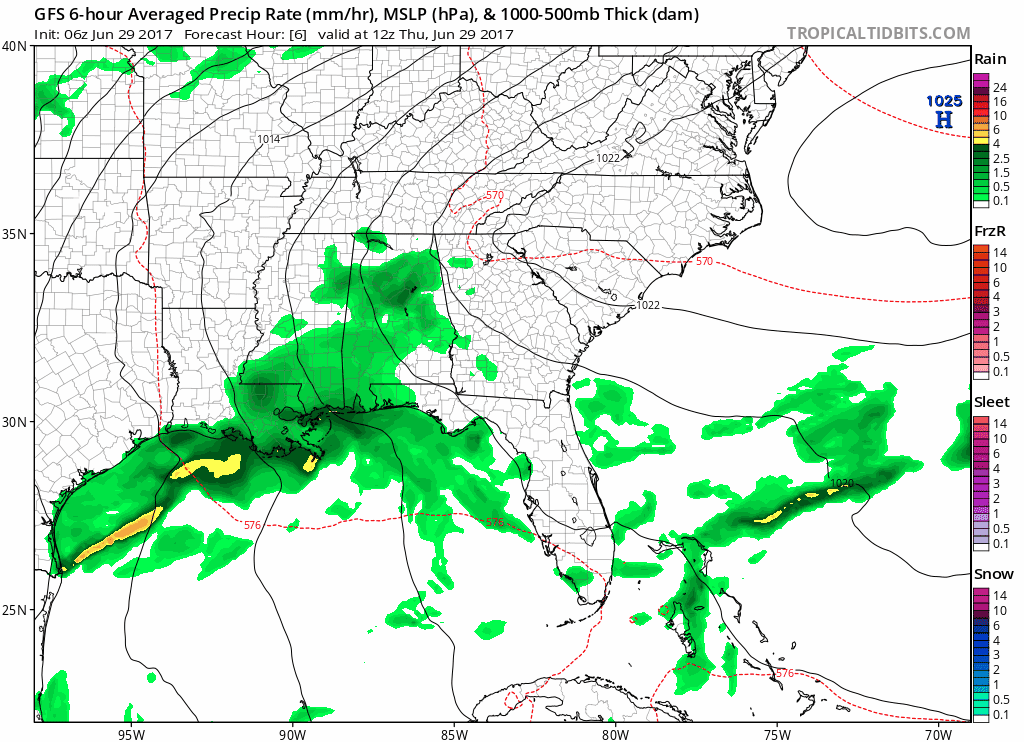 Bottom line for the next 7 days: keep the umbrella handy and stay abreast of changing weather conditions. If a cloud is raining out, we'll be tracking it.
---