---
Rain-Free Through Wednesday Afternoon
A word of advice from NWS Nashville this morning:
Just a side item, before we get into the meat of things–you might want to strongly consider mowing your yard over the next couple of days since, after that, things will start to trend wetter and wetter with each passing day, until we finally start to dry back out early next week.
Fire up the mower!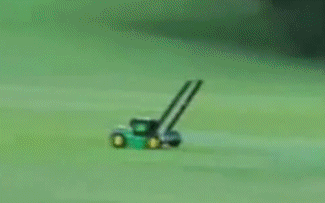 Temperatures tomorrow will hover in the lower 90s and skies will become cloudier by Wednesday evening.
Tropical Storm Cindy Remnants + Cold Front = Rain/Storms Thu.-Sat.
Let's break it down, day-by-day:
Thursday
We expect an onslaught of rain and a few storms Thursday mid-day through the afternoon. This will be provided by *current* Tropical Storm Cindy. The latest model data indicates near-record moisture in our atmosphere Thursday-Saturday, so expect "tropical-like" rainfall at times with the heavier batches.
Temperatures will be inherently cooler with the rain, so expect highs in the low 80s…could even dip into the upper 70s.
Friday
There's a possibility for a break in the activity Friday morning, before another slug of rain/thunderstorms Friday afternoon and evening.
Severe weather note: There is still some uncertainty regarding the future path of Cindy once the low pressure center meanders in our direction. It could follow a path to our west and north, or track along and south of I-40. If a more western track takes place, we will be monitoring the chance for severe storms, including tornado development, Friday afternoon/evening. Why? Wind fields would be more supportive for rotation (better shear).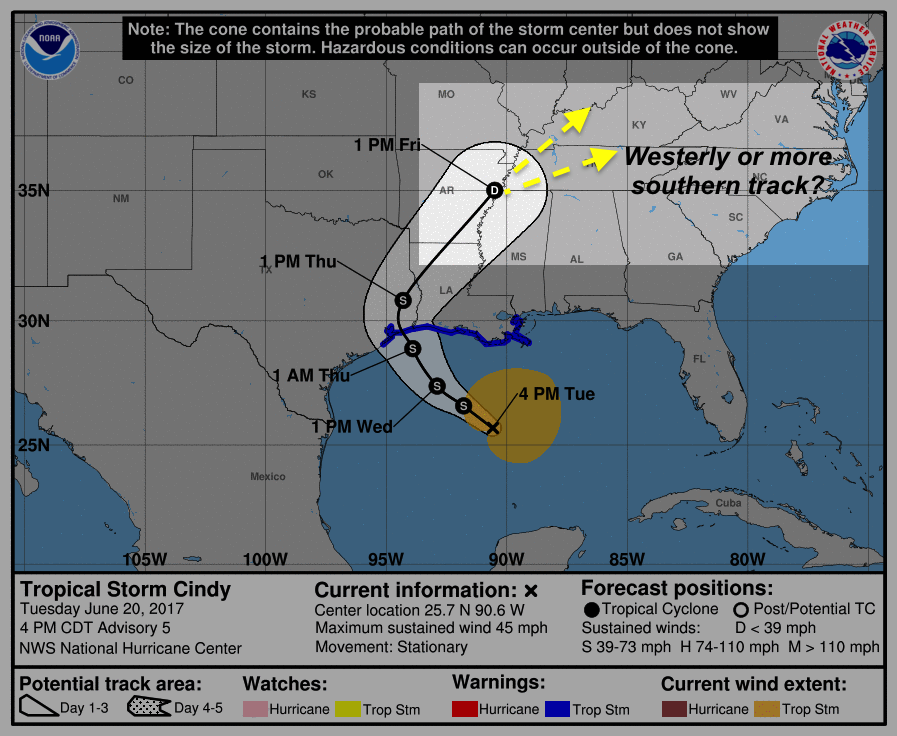 This is a very fluid forecast and will likely change in the next day or two, so follow along here and @NashSevereWx on Twitter for more on this.
Saturday and beyond
Rain should be tapering off Saturday morning. However — there is more uncertainty as to whether or not we will dry out this weekend. The GFS model says yes, the EURO says no. Monitor this, too, for future updates.
Summary of Thurs.-Sat.
Lots of rain, upwards of 3-4″+. This will be handled *fairly well* over a three day period, but some flooding is possible Friday into Saturday.
Potential severe weather, depending on Cindy's track, Friday afternoon/evening.
NWS Nashville Forecast – Rainfall Totals Through Sunday AM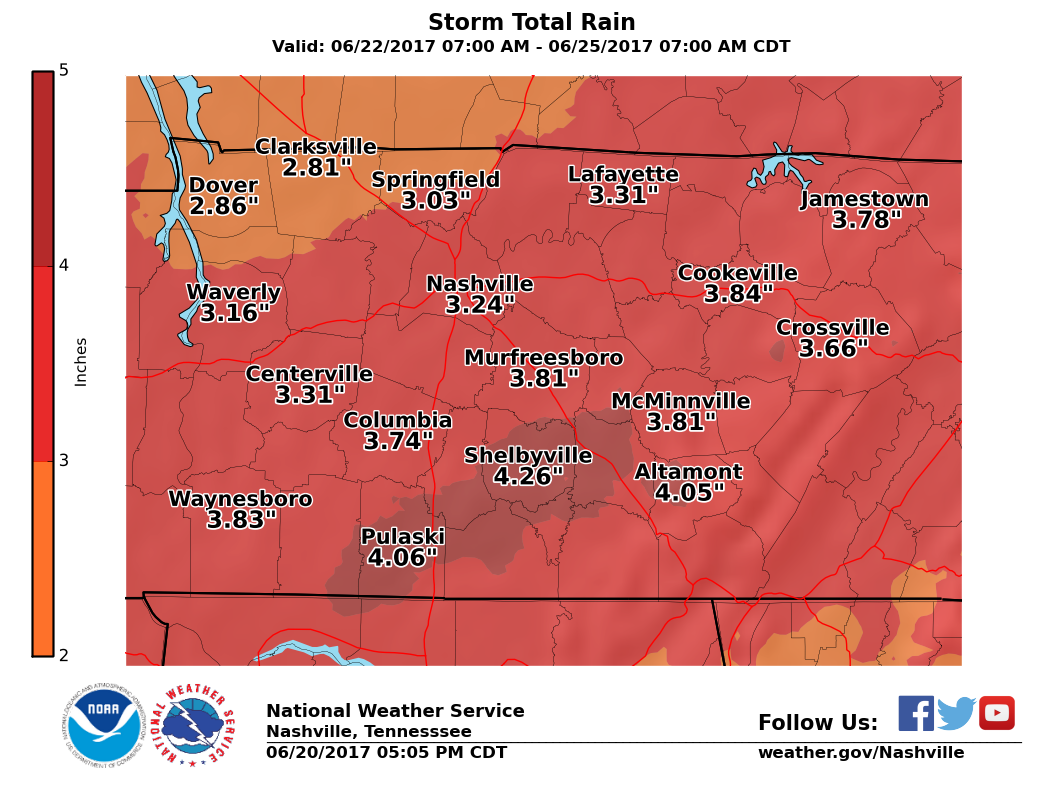 The good news to all of this…a drier first half of next week is expected!
5-Day Pollen.com Forecast

---