---
Pop-Up Shower Chances Return Tomorrow
Tomorrow looks to be a pretty close repeat of today. The only differences for tomorrow will be that our high temps will reach the mid-90s and we will have to re-introduce those summertime pop-up shower chances.
There is no way to know the when or where of these showers, just note that the afternoon could become one of those rain lottery days.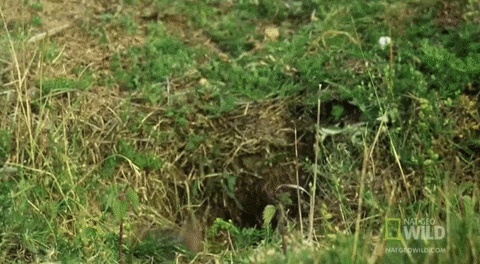 Keeping an Eye on Sunday
Sunday will start off very hot and very muggy. By the afternoon to evening hours, a cold front is anticipated to move through the area. With this cold front, there is the possibility that some strong to severe thunderstorms could develop across our area.
In terms of timing, most of the morning and early afternoon hours will consist of partly sunny to partly cloudy conditions. By the late afternoon, a line of showers and thunderstorms looks to develop and move through the Middle TN region.
NAM Loop 7 AM Sunday Through 10 AM Monday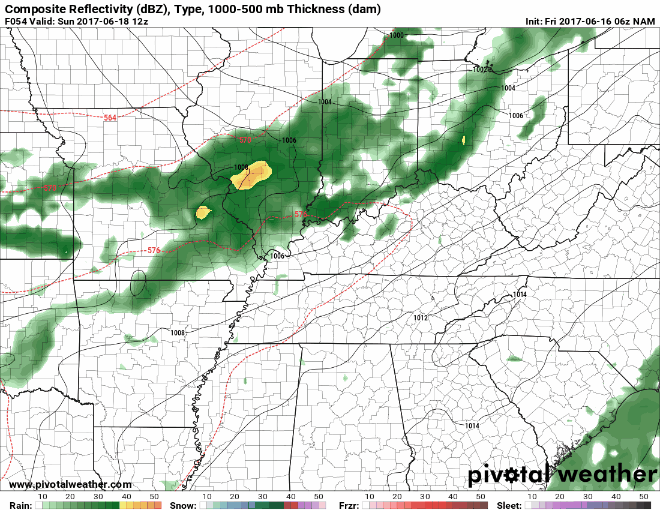 In terms of severe weather, the Storm Prediction Center currently has the majority of Davidson and Williamson Counties included in the "Marginal Risk" category. This translates into there being a 5% probability of severe weather occurring within 25 miles of your location.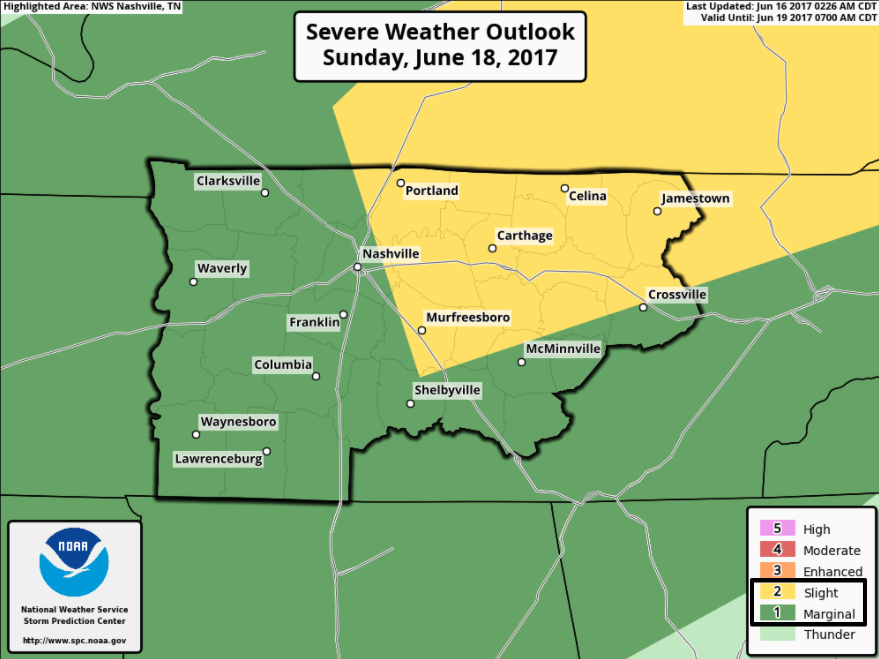 We are right on the bubble of being in the slight risk category. This is only the Day 3 outlook, so that slight risk area could move by Sunday.
In addition to SPC's outlook, we also are included in the Weather Prediction Center's Day 3 outlook for excessive rainfall.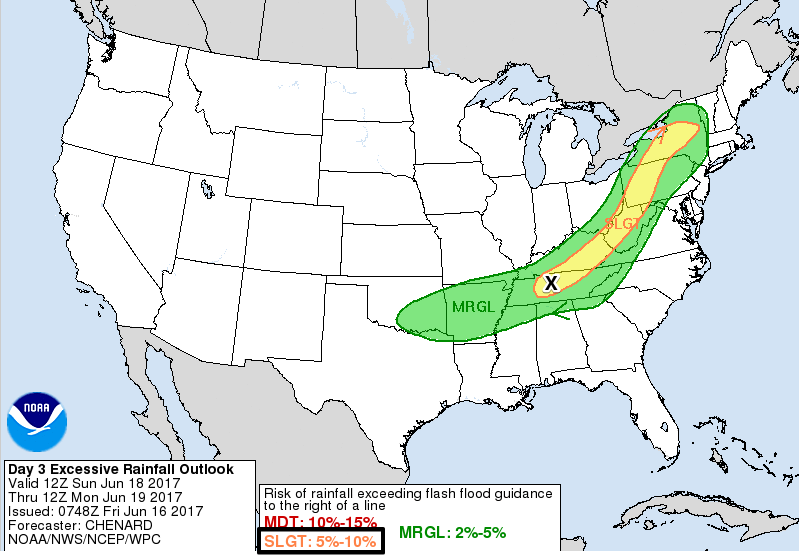 The main concerns for Sunday appear to be damaging winds and the localized flooding potential.
We still have several days between now and Sunday, so this forecast is likely to change before then. Sunday does not appear to be a full-day washout; the first half of the day appears to stay dry for now. If you have any late afternoon or evening plans on Sunday, you may want to start developing a rain plan just in case.
5-Day Pollen.com Forecast

---