---
Showers and a Slight Risk of Severe Weather for Thursday
Another batch of early morning sunshine is expected tomorrow with highs reaching into the 90s. By the afternoon, showers and thunderstorms could develop with some becoming severe.
When: Afternoon to Evening Hours
Once we reach the afternoon hours, it will become fair game for showers and thunderstorms to develop. Models are a bit inconsistent when it comes to timing for tomorrow, hence the large time frame.
Tomorrow will likely become one of those "watch the radar" kind of days. Once a few showers/thunderstorms begin to fire, the rest will follow.
NAM, shown below, has a few scattered showers through the day with the main line of showers/thunderstorms passing through during the mid-afternoon hours.
NAM Loop 4 AM Thursday Through 10 PM Thursday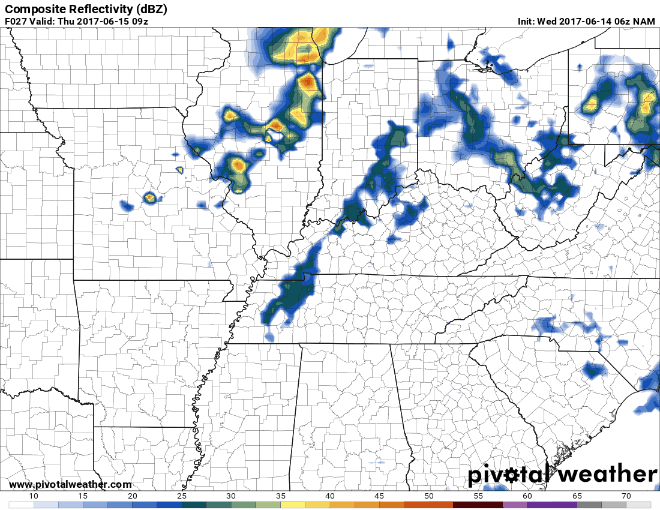 The bottom line for tomorrow is that once storms begin to fire, they will intensify rather rapidly.
What: Slight Risk of Severe Thunderstorms
The Storm Prediction Center currently has us in the "Slight Risk" category (think 2 on a 0-5 scale) for severe weather. This translates into there being a 15% probability that severe weather will develop within 25 miles of your location tomorrow.

When taking a closer look at the severe weather dynamics, we will have a few ingredients, but will also be missing some other ingredients.
As shown by the NAM3 model below, our CAPE (Convective Available Potential Energy a.k.a. "Storm Food") values will be outrageously high.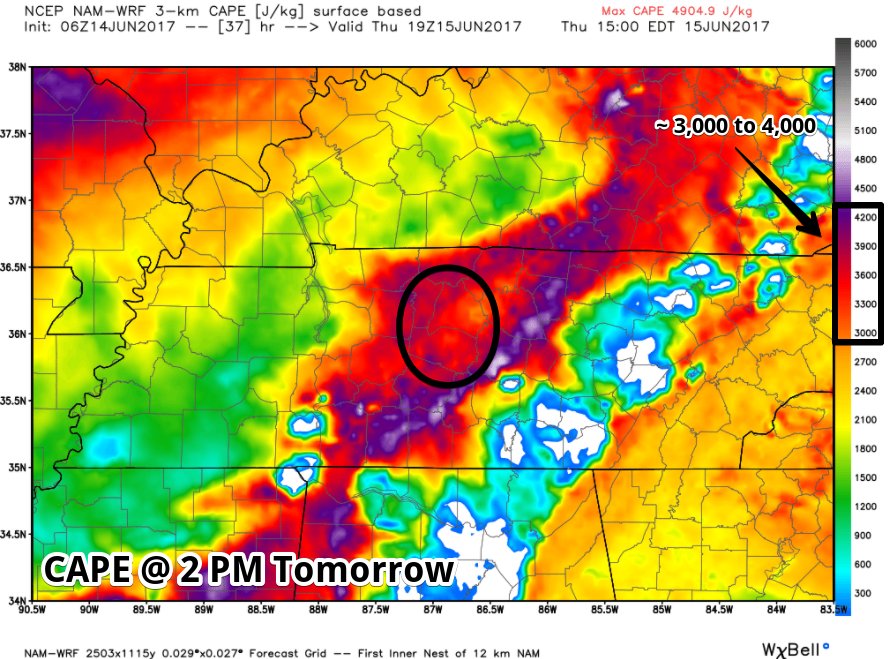 This means that any storms that do form, will have the ability to strengthen rapidly. The good news is that there will not be a lot of shear (needed for tornadoes).
As our local NWS said in this morning's discussion:
"i.e. this is expected to be more of a severe thunderstorm event with damaging straight line winds rather than a tornadic event"
Following this, damaging winds and large hail will be the main concerns with any severe thunderstorm that could develop tomorrow.
This forecast will likely change by tomorrow. Continue to check back throughout today and tomorrow for the latest information. 
Showers Continue Friday Into the Weekend
Summer-like conditions hang around through Friday and into the weekend. Expecting for highs to tip toe into the 90s with dew point temps in the low 70s.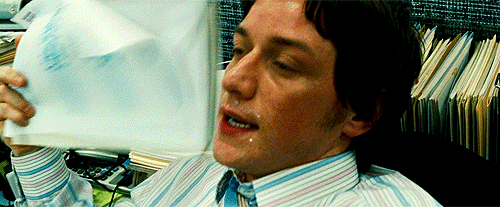 Showers will be possible Friday and through the weekend. We could see a strong thunderstorm or two in the mix, but nothing more than a typical summertime thunderstorm.
GFS Loop 7 AM Friday Through 1 PM Monday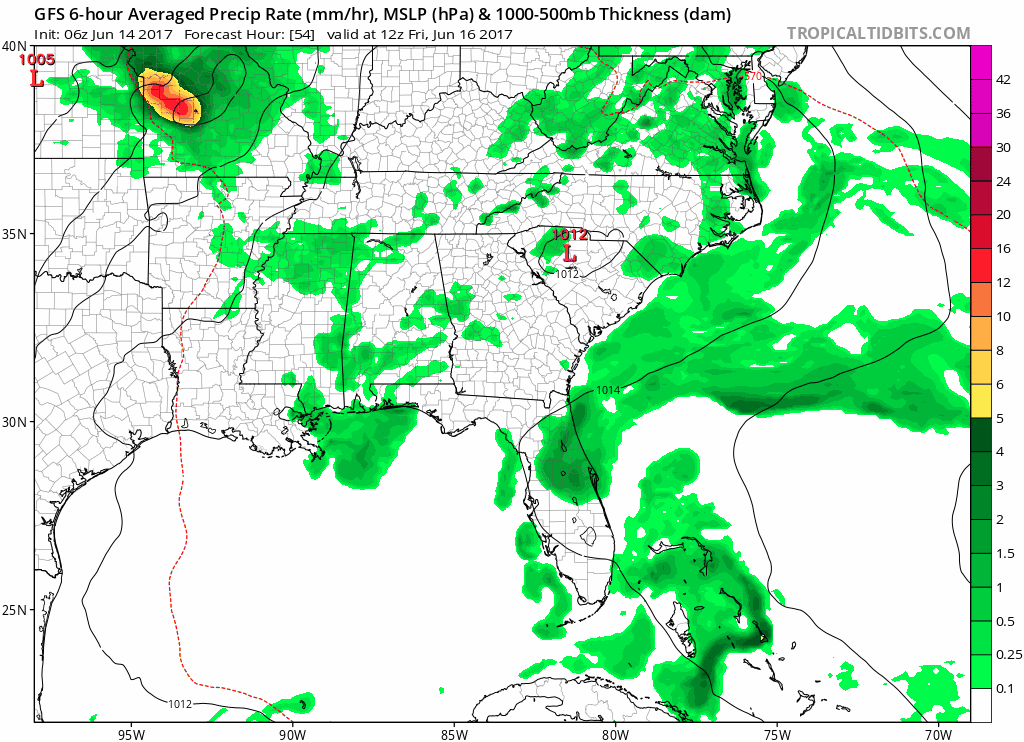 If you have outdoor plans this weekend, keep them but keep an eye on the weather. Have a rain plan ready to go in case showers develop right over you.
5-Day Pollen.com Forecast

---