---
Few More Storms This Evening
A couple more pop-up showers/storms are possible this evening but should be gone shortly after sunset. If you get underneath one of these, the temperature will likely drop about 5-10 degrees.
Rain Storm Coverage Increasing Thursday and Beyond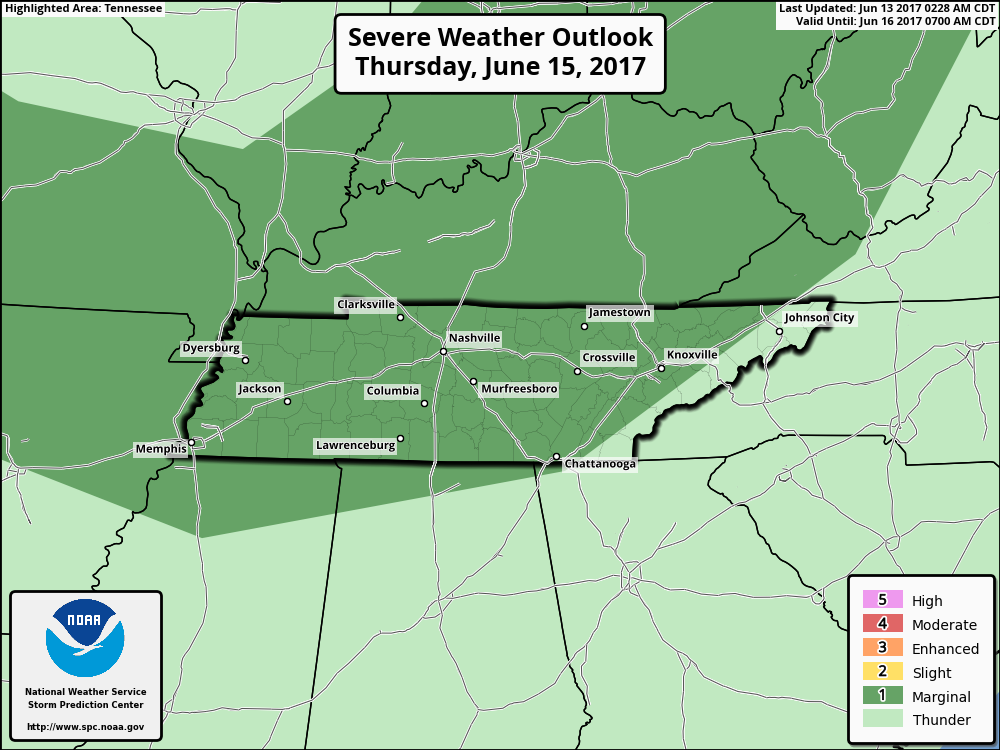 The Storm Prediction Center has placed all of Davidson/Williamson counties under a "Marginal Risk" for severe weather on Thursday. Marginal hail and wind gusts are the main threats with any storms that get going. There will likely be better coverage of rain, so the umbrella would be more useful Thursday than with these other pop-up PM storms.
Friday, Saturday, and Sunday will all include the chance for scattered afternoon storms. Organized severe weather isn't anticipated but we'll keep our eyes peeled for anything that "goes rogue". If you're outside BBQ'ing or enjoying the warm weather, have a "when thunder roars, go indoors" plan ready.
Monday, a cold front will clear the area, leaving behind cooler and drier conditions for Tuesday next week. When the spigot shuts off, here's how much the Weather Prediction Center thinks we will see in rainfall:
WPC Rainfall Forecast Through Next Tuesday AM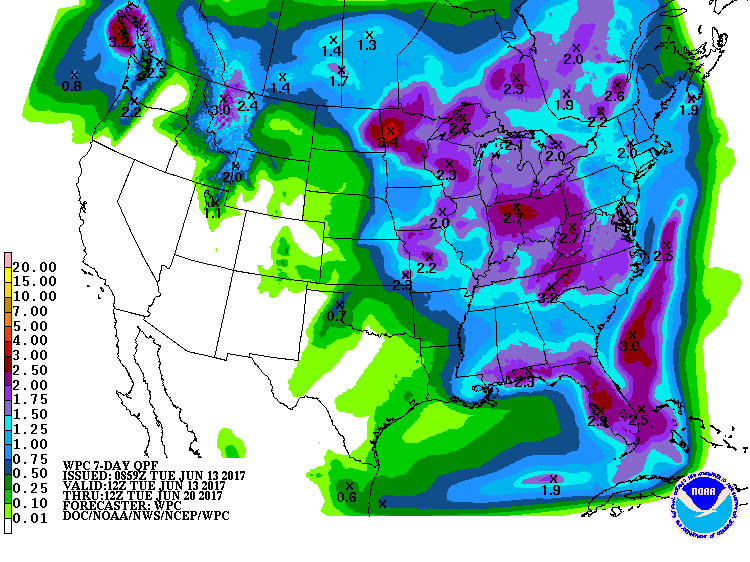 Eh, about 1.00-1.25″. Over 7 days, that's definitely manageable.
5-Day Pollen.com Forecast

---