---
Air Quality Alert Until Midnight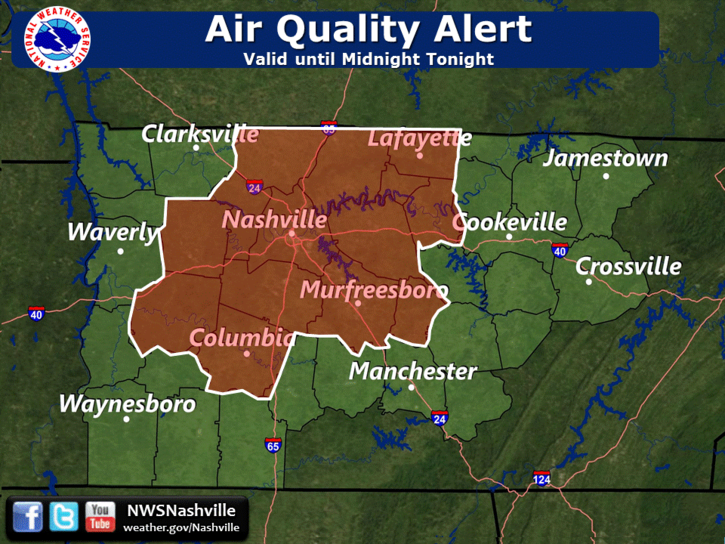 Getting Hotter, A Tad More Humid Today

Abundant sunshine will help to warm our afternoon temperatures into the upper 80s today. A return of southerly winds will increase our humidity ever so slightly, definitely becoming more noticeable by tomorrow. We will be in the "eees ok" category today, based on the dew point table below: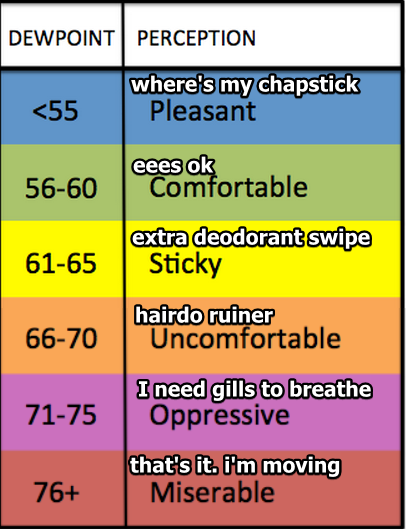 Sunday Into the Week – Humidity Up, Rain Chances Up
We are expected to remain rain-free through Sunday, which is great news for the final days of CMA Fest and bonnaroo. However, we'll be hovering between "extra deodorant swipe" and "hairdo ruiner" during the afternoon/evening tomorrow. Temperatures during the day will top out near or just above 90ºF!
Those famed "afternoon pop-up thunderstorms" return on Monday. Pretty much every day this week, the chance for showers and a few storms are present, but the expected trend is to see more widespread activity Wednesday through Friday.
GFS Model Loop Sunday Through Next Saturday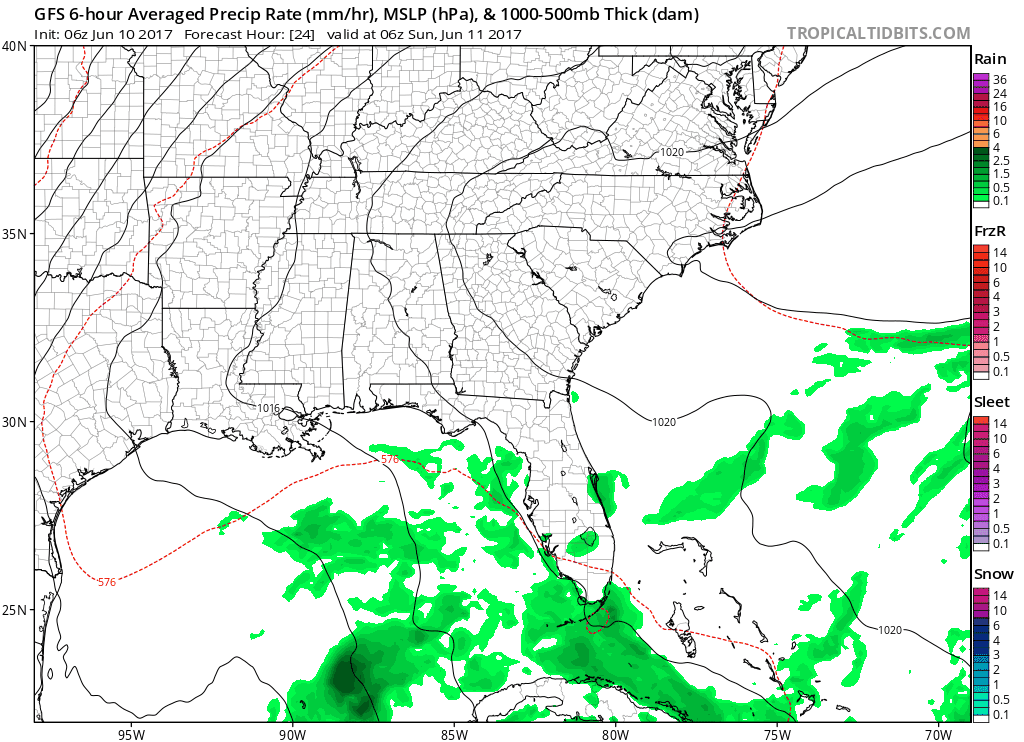 There's no definitive timing except for "afternoon/evening" on these opportunities for rain, and organized severe weather or flooding is not anticipated. However, sometimes these daytime-driven storms can get a bit out of hand and produce gusty winds, some hail, frequent lightning, and heavy downpours.
Otherwise, no extreme pattern shifts are expected this week, and high temperatures will consistently be in the upper 80s to near 90ºF.
5-Day Pollen.com Forecast

---