Flash Flood Watch for Davidson County until 10:00 am Monday.
Our NWS has their eye on the possibility of training thunderstorms overnight. So, they've issued this watch. We'll keep an eye on it as well.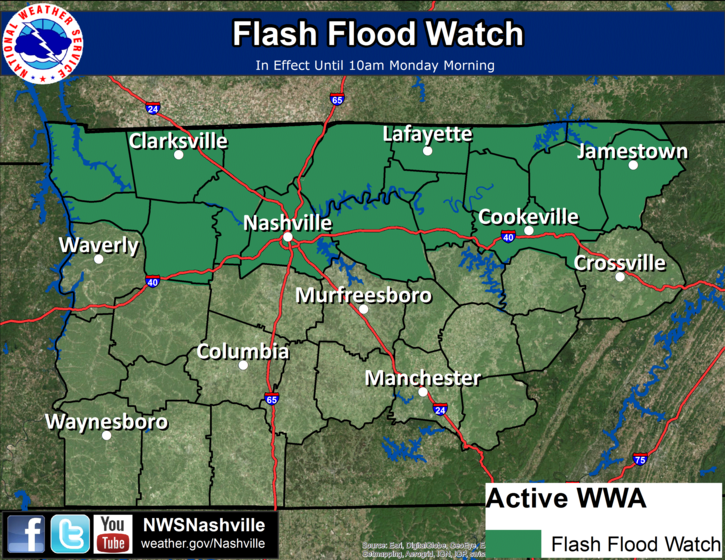 Thru 3:30 PM, radar estimates 1″ of rain has fallen (in yellow, below), mostly in Williamson County: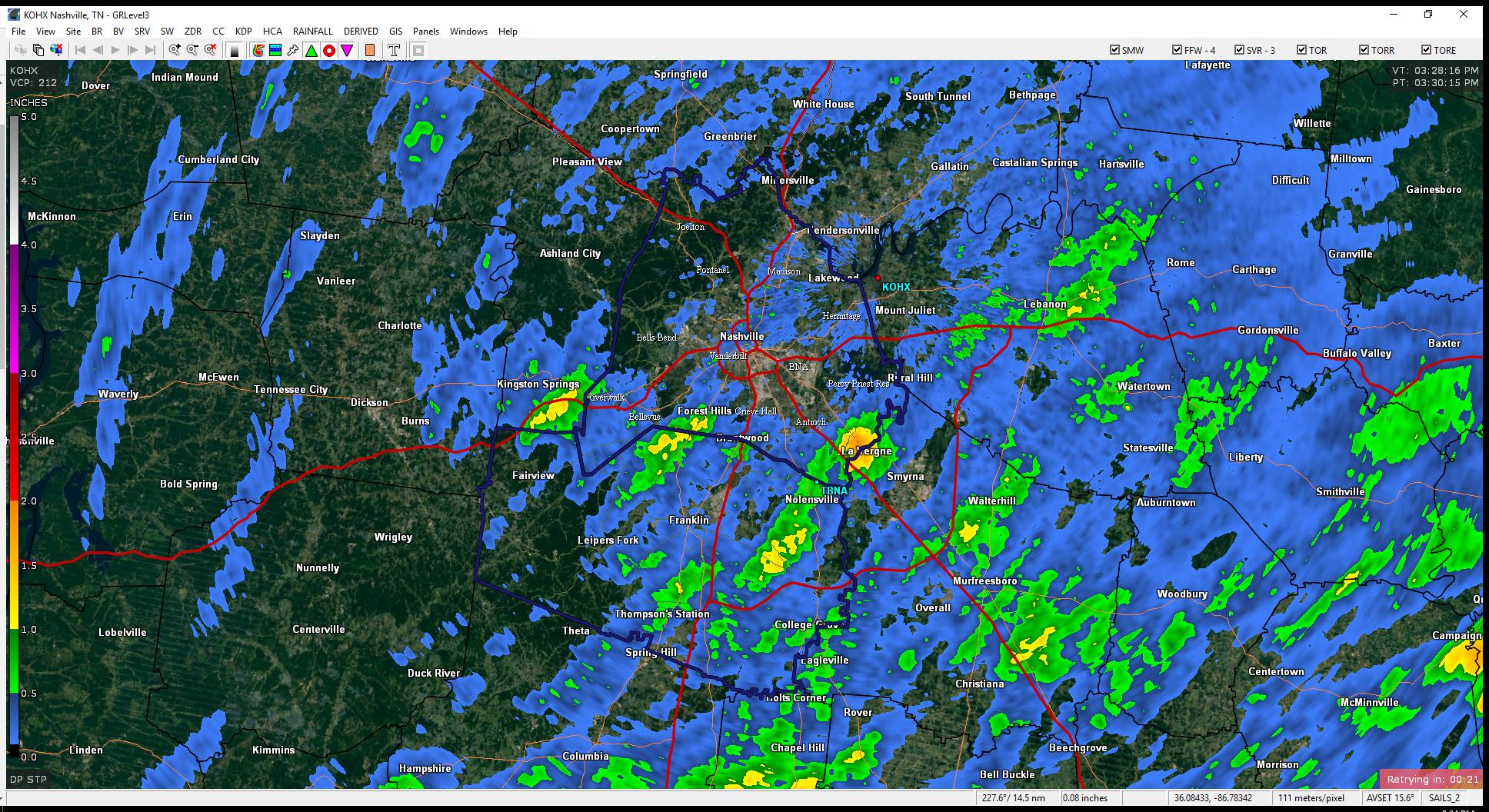 A rainy airmass — as I write this the dewpoint is 71° (!!!!) — will remain until a cold front shows up tomorrow and clears it all away.
Temps will hold in the 70°s, but it'll be pretty humid.
[av_textblock av_uid='av-vkcd14′]
[cjtoolbox name='Testing HTML 1′]
[/av_textblock]
Rainy Sunday Night & Monday
Waves of off and on rain are expected tonight through Monday.
This run of the HRRR model covers through 7 AM Monday.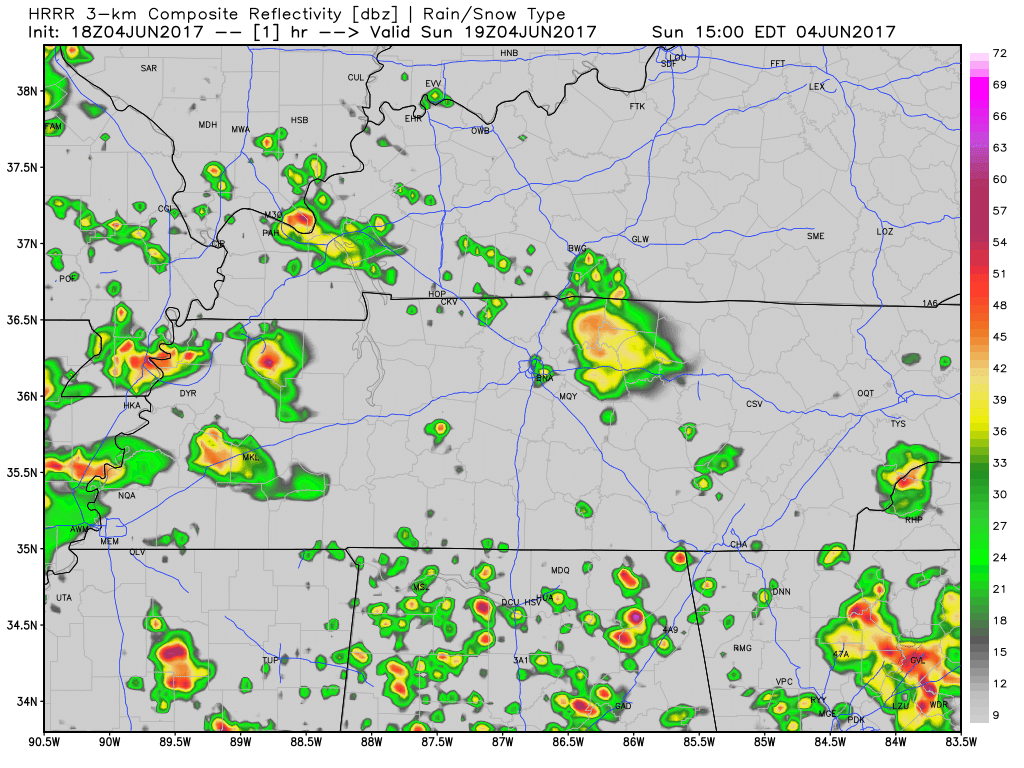 More rain is expected Monday, in the same off and on pattern we saw today.  Below, the blue/white/green represents a rainy atmosphere, and it's going to be hanging around through most of the day Monday: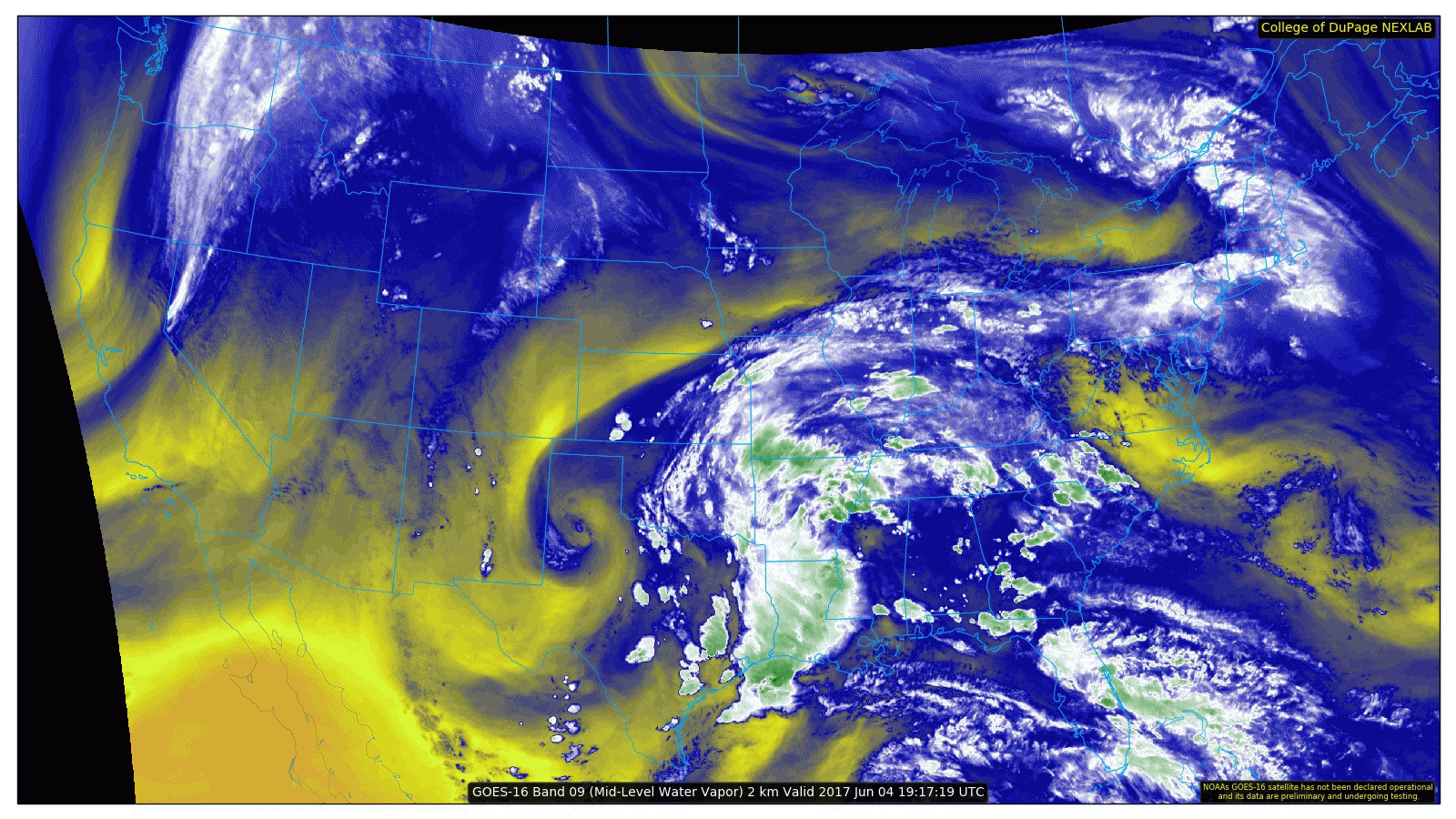 We could see anywhere from another 0.5″ to 1.5″, depending on where the heavier rain forms and how lucky/unlucky we are. Like the first image above, we think some backyards will get a lot of rain, others relatively little.
Thunderstorms are possible Monday (this includes lightning) but not certain. Severe weather (58 MPH, hail 1″ or more) is unlikely.
Sometime Monday night, a cold front will arrive from the northwest, sweeping away the rain and the humidity.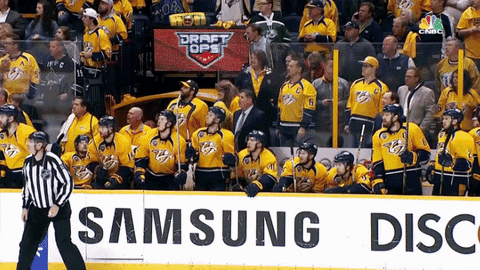 It's possible the cold front will arrive and sweep out the rain by game time, but ETAs are iffy.  The short-range models are little help (the HRRR model isn't in range, the NAM3 model appears like it went celebratory drinking and is still hung over, and the other short range models are right on the line with some shutting off the rain before 7 PM and others shutting it off after 7 PM). Preds Plaza, SoBro, and (because those locations cannot hold us) the rest of downtown should check on the weather before heading out.
We will have a better handle on timing Monday morning, but it'll probably just be some rain trucking through so make peace with grabbing a rain jacket to come downtown while the Predators proceed to hammer the Penguins.
Let the hockey world see us support the team, this time rain or shine.
Things Quiet Down Tuesday
The cold front is legit. It's going to drop our temps (see below). What the graphic doesn't show you is dropping dewpoints, sweeping away humidity through Friday.

CMA Fest!
Forecast skill beyond 5 days is poor, but the models look pretty good, CMA Fans. Not as hot (80°s), and not as humid as in previous years (tho humidity looks high Saturday night).
And we don't think it'll rain.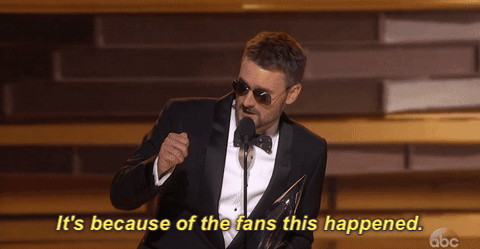 So far, so good, keep checking back. Remember, forecast skill this far away is poor.
---