---
Still Dry, Partly Cloudy into the Evening
So far, we have remained dry throughout the day. Hopefully this will continue through the remainder of the afternoon.
For those with evening plans, if any showers do develop, they will diminish once the sun goes down.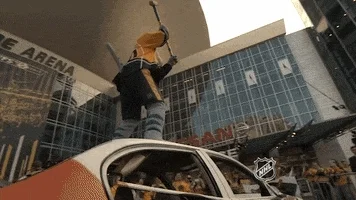 Enjoy your evening and Go Preds!
More Sun, Ehh on the Rain Chances
For Thursday and Friday, expect for more sunshine throughout the majority of the day. We do have a small chance of showers in the afternoon each day, but showers will likely be isolated and most of us could remain dry both afternoons.
Wet Weekend
We will see rain at some point this weekend; the question is when and where. Some models show heavy rainfall moving through during the daytime on Saturday. Other models, like the GFS shown below, think heavy showers will hold off until Sunday sometime.
GFS Loop 7 AM Saturday Through 1 PM Monday
Models seem to be trending towards more showers on Sunday than Saturday. Bottom line, if you have outdoor plans this weekend, have the rain plan ready to go and hope that you won't need to use it.
5-Day Pollen.com Forecast
---