---
Chance of Scattered Showers Into the Evening
Good news, the bulk of the showers have moved through and will continue to move to the east.
The iffy news is that we still have a chance of showers through the remainder of the evening. While we shouldn't see a lot more, we still could see a rogue shower or two.
HRRR Loop Now Through 8 AM Tomorrow
Bottom line, if you have any outdoor plans tonight bring the umbrella just in case.
For tomorrow, we could have some light showers linger through the AM hours. Showers should clear by the afternoon to leave us with mostly cloudy skies for the majority of the day.
Friday into Memorial Day Weekend
For those with plans to start the long weekend early, Friday looks to be a fantastic day. Highs will climb back into the summer-like 80s with sunny skies throughout the day.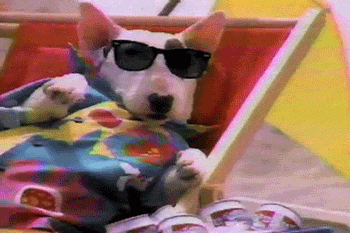 While this weekend shouldn't be a complete washout, we could see rain on Saturday and Sunday.
Saturday's chances are a bit more wishy washy with some models showing a decent amount of rainfall (Euro) and others keeping us dry (GFS). If you have outdoor plans, go ahead and start thinking about a rain plan. Since the models are so uncertain, plan for the rain, but hope that the GFS (no rain) solution plays out.
Saturday night into Sunday appears to have the "better" chance for showers. Both the GFS and Euro show us receiving rainfall on Sunday.
GFS Loop 7 PM Saturday Through 7 AM Monday
Another note to add about Sunday is that we will need to keep an eye on it. Models currently show some instability, which could bring in some severe weather talk. Sunday is still far enough away that there is no way to nail down any details, but just know that it could rain and we will need to keep a close eye on it between now and then.
5-Day Pollen.com Forecast
---