---
Rain Begins Tonight, Off and On Through Friday
Starting tonight, we will begin to transition back into a somewhat wet period over the next several days. Thursday we will see more showers while Friday's showers should become more off and on in nature. While Thursday and Friday shouldn't be complete wash-outs the entire day, there will be a good bit of rainfall received both days.
Rain looks to start sometime this evening. There are some model discrepancies as to when exactly the rain will start, but it looks like we should make it through the early evening mostly rain-free.
The latest run of the HRRR has showers starting late tonight with the possibility of a few scattered  showers sneaking in before then.
HRRR Loop Now Through 8 AM Tomorrow
No matter when it starts tonight, the rain will be hanging around over the next couple of days. The latest run of the NAM 3 model shows this off and on rain throughout Thursday and into Friday.
NAM3 Loop From 7 PM Tonight Through 10 PM Friday
With these showers, especially Thursday, there is mention of a few strong to severe thunderstorms being possible. Any thunderstorm that would develop could lead to damaging winds and periods of heavy rainfall being the primary concerns. Additionally, winds could become a bit pesky at times tomorrow with gusts upwards of 30 mph possible.
We could see an inch to two inches of rainfall between tonight and Friday.
Bottom line for the rest of the week? Keep the umbrella handy.
Another note to add about Friday is our temperatures. The high on Friday is forecast to be 55°. The overnight low on Friday night is expected to fall down to 44°. Those temps will be a lot cooler than we have seen in recent times. You are going to want some type of jacket Friday and Friday night.
This Weekend? Still a Bit Uncertain
We still have some lingering shower chances into the beginning of this weekend. Right now, models appear to disagree whether or not we will see rain. If you have outdoor plans Saturday, have the rain plan in mind and hope that it doesn't end up raining.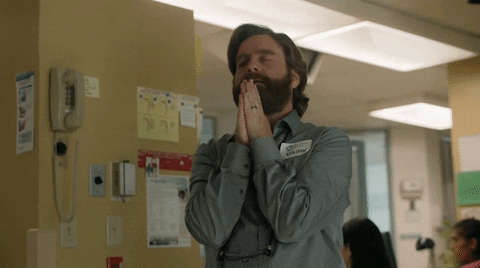 By Sunday, sunny skies will make their return. Sunshine looks to stick around through the beginning of next week.
5-Day Pollen.com Forecast
---