---
Sunny and a Tad Bit Windy Today
Sunny skies will prevail for the remainder of the afternoon. Don't be surprised if you feel a light breeze throughout the evening; winds are expected to stay in the 5 to 15 mph range with gusts up to 20 mph.
Besides that, all evening and outdoor plans look to be in the clear. Enjoy your Monday for what it's worth!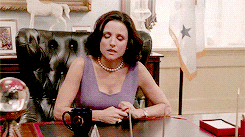 Shower Chances Return Tomorrow
Sunny skies can only last for so long; showers look to return tomorrow. While we could see showers at any point through the day, the best chance appears to come during the afternoon hours.
Latest run of the HRRR (through 6 AM currently) shows scattered showers pushing into the Middle Tennessee area in the early morning hours.
Showers are expected to push through at a very slow rate through the day. Showers will likely be scattered throughout the day as well. No severe weather is expected with these showers. However, a general thunderstorm can not be ruled out.
Tomorrow would be a good day to keep those umbrellas handy. As for any outdoor daytime/evening plans tomorrow, we are not expecting a lot of accumulation with these showers, but nonetheless, the ground will likely be wet.
Sunshine Returns Wednesday, Uncertainties Remain Beyond That
By Wednesday, our sunny skies will once again return. Highs will top off in the 70s for what looks to be a fantastic mid-point to the week.
We mentioned this yesterday, but there are still considerable differences in model outputs for the remainder of the week. Both of our models that are currently in range (GFS and Euro) show some type of rain system making its' way towards Middle TN by the end of the week. However, when that system will arrive appears to be undetermined at this point.
For this reason, the NWS has said that "At this time, we will indicate some on and off low rain chances late this week through the weekend."
Hopefully within the next few model runs, the models will make up their minds.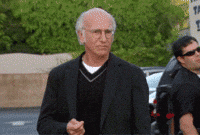 5-Day Allergy Forecast From Pollen.com
---