Wed 20°/4o° • Thu 22°/50° • Fri 36°/61° • Sat 44°/61° • Sun 36°/60°
---
Chilly Day, Colder Nights Ahead
Have you seen any snow today? These will not have far-reaching effects, except for closely resembling the inside of a snow globe.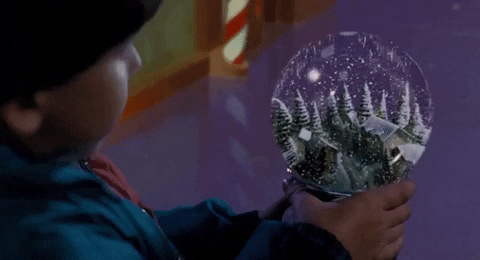 Good news: We are expecting sunshine by tomorrow. Any light precip from the flurries tonight could leave a few unexpected slick spots on secondary roads tomorrow morning, but no widespread impacts are expected.
So how cold do things get tonight?
…FREEZE WARNING REMAINS IN EFFECT FROM 7 PM THIS EVENING TO 10 AM CDT WEDNESDAY…
* TEMPERATURE…Temperatures will drop into the teens on the Cumberland Plateau and near 20 degrees elsewhere.
* IMPACTS…Sensitive plants should be protected. Also, proper shelter needs to be provided for outdoor animals.
PRECAUTIONARY/PREPAREDNESS ACTIONS… A Freeze Warning means sub-freezing temperatures are imminent or highly likely. These conditions will kill crops and other sensitive vegetation.
The latest GFS has a decent interpretation of our cold snap:
Wednesday-Thursday will remain dry with temperatures attempting to rebound before the real ramp-up in "ºF" comes this weekend. Winds will turn southerly late Thursday night.
Friday will begin the push for our next system, with showers and an isolated thunderstorm arriving near midday. Activity will continue into the evening before tapering off Saturday morning.
Temperatures going forward will approach 70ºF by Monday! Another system Tuesday should bring a chance of rain, and we are monitoring a stronger storm system for Thursday (3/23) that could bring some bumpier weather.
Allergy Forecast – Pollen.com
---
---