Tue 34°/41° • Wed 22°/4o° • Thu 23°/47° • Fri 33°/59° • Sat 43°/61° • Sun 41°/62°
---
Rain Moving Out, Cold Rushing In
Update: If you have tickets for tonight's Predators game, a few sprinkles are possible, but the heaviest rain has moved out!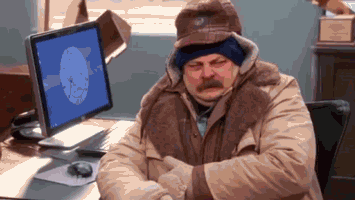 Another Forecast Uncertainty, Explained
Tonight, cooler air will push into the region. Why is this important? Any leftover moisture from this system, wrapping around the backside of the low, could result in a mixed bag of precipitation (primarily along and east of I-65). Most models, as of now, are keeping this as all rain; however, to see or not see snow/sleet will depend on mid and low level air temperatures…something we'll have to monitor this evening and overnight.
Regardless, ground temperatures look to be too warm for little to any accumulations, so Tuesday morning's commute should go unabated.
Winter's Not Giving Up Yet, You Say?
Very cold, Arctic air is expected to nose-dive into the central U.S. Tuesday-Thursday, sending morning lows plummeting into the teens and lower 20s. NWS Nashville has issued a Freeze Warning for Tuesday night into Wednesday morning for sub-freezing temps:
The National Weather Service in Nashville has issued a Freeze
Warning, which is in effect from 7 PM Tuesday to 10 AM CDT
Wednesday.
* TEMPERATURE…Temperatures will drop into the teens on the
  Cumberland Plateau and near 20 degrees elsewhere.
* IMPACTS…Sensitive plants should be protected. Also, proper
  shelter needs to be provided for outdoor animals.
PRECAUTIONARY/PREPAREDNESS ACTIONS…
A Freeze Warning means sub-freezing temperatures are imminent or
highly likely. These conditions will kill crops and other
sensitive vegetation.
The latest GFS has a decent interpretation of our cold snap:
By Friday, warmer air will begin to force its way in behind the colder air that moves eastward. A few showers will enter into the picture, per the GFS, late Friday into early Saturday.
Looking way ahead into future-land, temperatures look to warm nicely into the beginning part of next week…which is good news for those who enjoy the springtime feel.
Quick Note On Allergy Forecast – Pollen.com
I have noticed my own allergies kicking up, so it must be time to include this graphic. Especially heading into next week with warmer weather, expect higher pollen levels. Allergy sufferers, unite!
---
---