Winter Weather Advisory 6 PM Saturday to 7 AM Sunday
We are included in the advisory. NWS expects up to 1″ of slushy snow for us.
The HRRR model agrees:
Let's slow that down.
By 6 PM, the rain/snow (probably snow) will arrive from the west.
It should hang around for a few hours, then be gone by 9 PM:
After that, the HRRR model thinks there will be no more snow. The NAM3 model agrees.
If this model is off by 30-40 miles, or by a few hours, we could alot more, or alot less, than this, depending on which way it's off.
If we do see this snow tonight, NWS says "it looks like a generally slushy snowfall, but with late night temps expected to drop well below freezing, we could have some travel problems by daybreak Sunday, especially on elevated surfaces."
Surface temps will reach freezing overnight, creating some slick spots, especially on raised surfaces (bridges, overpasses, etc.). By 10 AM, maybe even before then, the sun will be out, we'll be above freezing, and melting will be well underway.
We will update this on Twitter @NashSevereWx all day. We will be watching the radar very closely.
Sunday
Don't forget to spring your clocks forward one hour!
A freeze warning will be in effect from midnight tonight through 7AM Sunday. Animals and tender vegetation will need extra care during this period due to the unseasonably warm conditions we have had leading up to this cold snap.
Early morning risers will likely have to contend with some slick spots; however, we think the sun will be out and temps will soar through the 40°s, helping with snow melt. The high Sunday is 50°.
Monday and Beyond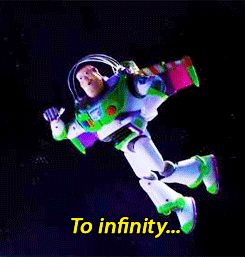 A wet start to the week looks to be in the cards. Rain will move in late morning to early afternoon on Monday, as shown below by the latest GFS model:
Below normal temperatures will be centered over the eastern U.S., which includes us, along with one or two opportunities for light rain/snow Monday night through Tuesday night. Travel impacts look minimal right now, but we'll keep our eyes peeled for any mid-week shenanigans.
Near-normal, warmer temperatures will make a return by Friday, in addition to some rain.
A Word About The Forecast
Last night, we wrote that the HRRR model predicted a "rain/snow mix" that was to end around 8 AM (this will turn out to be off by 2 hours, and off because it was all snow, no rain). The NAM3 model predicted precip will hold off until mid morning (it had the timing a bit better, but was way off on the precip type). Several models did not have this AM snow at all.
As early as 317 AM, there was no reliable indication of an accumulating morning snow event. A few hours later, though, the morning weather balloon went up and showed a slug of dry air at the surface, but a saturated column aloft. Dry air was going to eat a lot of that snow. But, then, the radar returns out west (NWS called this an "unexpectedly robust band of snow") showed snow coming, and coming, etc. The dry air was going to be quickly overwhelmed. You know the rest.
Our atmosphere is incredibly complex. I'm willing to bet it is way more complex than you realize. The tools we have to sample it do not keep up with the complexity. For example, weather balloons are only launched twice a day. Why? Money. Radar sites are scattered across the country. They aren't close enough together. Why? Money. Weather models are very helpful, but they are not perfect, and they do not provide the certainty the public demands. Why aren't they better? Money. Commit more resources for more balloons, more radar sites, more computing power, and you'll get better (but not perfect) forecasts.
After all, forecasting is future-prediction. It's hard even with better tools.
Then you have the weather apps, aka crap apps, passing off iffy data as forecasts as if there is no uncertainty. No wonder the weather community gets called out for "being wrong." The apps are convenient, but they are binary (yes/no) forecasts with a percentage and a number that suggests to you, the user, the forecast is without nuance and does not need an explanation. So, I don't blame anyone who uses the collective "they" when saying "they missed it." We've all been raised to think clip art and a number is all we need to know the weather. That's OK for many days, but when impactful weather is on the way, a lightning bolt or snowflake and a temp isn't enough. Not even close.
That's why 2, 4, 5, and 17 are on the air, with living, breathing, intelligent people expressing uncertainty and explaining the forecast. It's why we spend all this time on this website. It's why NWS-Nashville repeats this phrase "Please continue to stay informed of the weather forecast this weekend and be ready to adjust your travel plans as needed" over and over again.
A good Middle TN snow forecast goes beyond a piece of clip art and an accumulation total. Read https://t.co/54RXqOj0oH. Watch 2, 4, 5, 17.

— NashSevereWx (@NashSevereWx) March 11, 2017
Your app isn't giving you what you need. So, yeah, we are going to miss things. We will be wrong! A forecast is only as good as its tools, and sometimes, sure, we are going to just miss it.  God knows I'm not perfect! Again, future prediction is difficult, whether it's "who's going to win this game," or "will this stock rise," or "who will win that election." So, please don't get your "forecast" from your apps and then switch off when impactful weather is on the way. Watch local TV broadcasters. Read the blog! Believe us when we discuss forecast uncertainty.
With apologies to Senator Vinick: If you demand expressions of certainty in weather forecasting, you're just begging to be lied to.

This website and @NashSevereWx is run by locals. We cannot do it without your financial support. We are truly supported by individuals in the community like you. If you'd like to help us out on a monthly basis, or just to learn more about it, here's how: https://www.patreon.com/NashSevereWx. If not, it's cool. We aren't going to hide our stuff behind a pay wall or anything. Thanks, y'all.