Quick Look Forecast
Sunshine Continues Tomorrow
For those of you who have been enjoying these above-average temperatures, well you are sort of in luck. Tomorrow appear to be the last day, at least for the near future, with our highs climbing into the 70s.
Enjoy the warm temps and the sunshine that is coming with it.
http://giphy.com/gifs/years-vegas-highqualitygifs-bEE4kvmWjyMXm
Thursday Night's Rain, Cooler Temps Follow
While our temps have been remaining above average for quite some time now, Thursday night will mix things up a bit.
http://giphy.com/gifs/paint-bucket-mixing-d7CHmtK2R3Nu0
Your Thursday early evening plans, as of right now, appear to be in the clear. After midnight, expect for showers and some non-severe thunderstorms to move through the area.
NAM3 Run From 11 PM Thursday Night Through 8 AM Friday Morning.
Showers should begin to clear by Friday morning, leaving us with mostly sunny skies on Friday.
Also behind this line of showers, will be much cooler air that will be brought in from our northwest. To put things in perspective, our high on Thursday will be in the 70s, our high on Friday will be in the 50s, and by Saturday our high temps will drop into the low 40s.
About Saturday's Rain and Saturday Night's "S" Word Potential
In terms of Saturday, there are still a lot of variables that need to be sorted out; and we still have several days to do so. However, this potential does have our attention and needs to be closely monitored over the next several days.
As of right now, our models are showing all of this rain not even beginning until the afternoon hours; this is good news for those of you with Saturday morning plans.
Now about the "s" word. Two of our models that are in range right now, the GFS and Euro, both show temperatures getting cold enough to support wintry mix and snow accumulation. The latest run of the GFS, displayed below, shows this cross over.
GFS Run From 6 AM Saturday through 6 AM on Sunday
The models have started to line up with how cold it will be, hence the wintry mix/snow potential. However, there are still enough inconsistencies with timing, location, etc. which is why we will need to monitor the models over the next several days.
All of this being said, this is not the time to panic. We still have several days for the models to change their minds. We are also still waiting on some of our short-range models to come into range, which some will begin to tomorrow night. These could give us a better idea on what to expect overnight Saturday.
The general takeaways for right now are that Saturday night will be cold. Unpack the cold-weather clothes if you've already packed them up for the year. In terms of rain vs. snow, we will likely see rain to start on Saturday; the main question lies with the "but will it change over to a wintry mix". To answer that, well, there are too many variables and uncertainties this far out to give you a 100% answer.
Don't Forget About Sunday…
Some of you may know, while others may not, but we will be losing an hour of sleep this upcoming Sunday.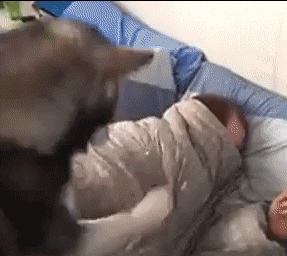 Daylight Saving Time begins this Sunday at 2 AM. Don't forget to "spring" your clocks forward an hour before bed Saturday night.
Finally….
This website is new, backed by a new host, and supported by a web professional. This means our web costs have tripled, and as traffic builds, those costs will quadruple. Our costs are monthly, just like yours are, so any monthly financial support we can get goes a long way. If you like what we're doing here and on Twitter, here's how you can help:
https://www.patreon.com/NashSevereWx.
If not, it's cool. We aren't going to hide our stuff behind a pay wall or anything. Thanks, y'all.