What Happens Behind the Rain?
Winds will become northwesterly and a bit gusty at times tonight into Wednesday.
Extended Forecast Appears Stormy, Too
Highs will still stay well above normal into the end of the week as southerly winds return. A storm system will begin to influence the area late Thursday into the weekend. Here's the latest thinking from NWS Nashville:
Later on Thursday a Great Lakes trough will help another cold
front progress towards the mid state, and rain chances will return
as well. Models show some instability with this system, and decent
shear, so went ahead and threw in mention of thunder Thursday
night. By Friday afternoon, conditions look to be dry again before
the next trough brings in more cold air to the southeast US.
UPDATED – GFS Model Loop Thursday-Saturday
Soggy Saturday, Maybe A Frozen Mix?
Don't get too hyped up yet. Models are trending several degrees cooler with each run, which is why NWS Nashville is introducing the possibility of a mixed bag of wintry precipitation along and north of I-40 late Saturday into Sunday morning. The European model is just a tad further north with any accumulating snow/ice, while the GFS is about 30-50 miles further south. For now, let's just keep an eye on this — old man winter likes to sneak in the backdoor around this time of year. As the "event" approaches, narrowing down timing, precip. types, and amounts will become a little less trivial.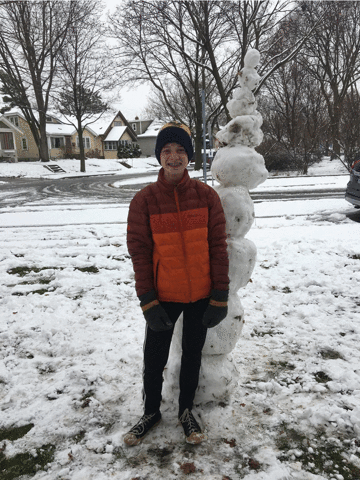 Finally….
This website is new, backed by a new host, and supported by a web professional. This means our web costs have tripled, and as traffic builds, those costs will quadruple. Our costs are monthly, just like yours are, so any monthly financial support we can get goes a long way. If you like what we're doing here and on Twitter, here's how you can help:
https://www.patreon.com/NashSevereWx.
If not, it's cool. We aren't going to hide our stuff behind a pay wall or anything. Thanks, y'all.