Quick Look Forecast from NWS
Remember That Nice Weather?
It is back! The good news about all these temperature swings is that you get to utilize your entire wardrobe.
Overnight will still be quite chilly, bottoming out in the 30s.
Sunday, clouds will be on the increase with highs in the middle 60s. Winds could gust up to 20mph from the south.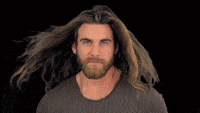 Like Clockwork, Rain Returns Monday-Tuesday
Who's the culprit again? A cold front.  Showers will increase during the day on Monday, but not everyone will get copious amounts.  However, Monday night into Tuesday, the front will spark showers and a few thunderstorms that will march through the area. While wind shear may be decent, the lack of instability is keeping our severe weather worries away. Still, we will be watching and waiting.
GFS Loop Monday-Tuesday
Expected rainfall amounts are between .5 and 1 inch Mon.-Tues.
Latest On This Past Wednesday's Storms
Our local NWS office has been conducting several storm surveys over the past several days. Their latest preliminary findings can be found below.
You may also visit http://www.weather.gov/ohx/20170301 for more information about the event.
Finally….
This website is new, backed by a new host, and supported by a web professional. This means our web costs have tripled, and as traffic builds, those costs will quadruple. Our costs are monthly, just like yours are, so any monthly financial support we can get goes a long way. If you like what we're doing here and on Twitter, here's how you can help:
https://www.patreon.com/NashSevereWx.
If not, it's cool. We aren't going to hide our stuff behind a pay wall or anything. Thanks, y'all.