Quick Look Forecast
Tuesday Morning Rain
Latest run of the HRRR has showers entering during the early AM hours.
These showers will likely be scattered and continue through the entire day.  An isolated thunderstorm or two will be possible as well.
We are not too concerned with these thunderstorms, you may just hear a rumble or two at times. Looks like another day to keep the umbrella handy.
Severe Weather Possible on Wednesday
The main story for this week will come Wednesday as we have the possibility of seeing widespread severe weather.
Timing
The official time frame right now is from 6 AM to noon, which  models have been trending towards a "morning" arrival time frame.
Quite frankly, the models still do not have a complete handle on Wednesday, or agree completely on the timing.
Here are a few examples of how some of our models think Wednesday morning will play out.
18Z GFS Run From Midnight Tuesday Night through 6 PM Wednesday
18Z NAM 3 Run From Midnight Tuesday Night Through 3 PM Wednesday
The models have begun to become closer in time, but are still not completely agreeing. Hopefully within the next few model runs, the models will agree even more on the timing of the event.
What Should We Expect?
The main concern right now is the potential for damaging winds. However, large hail and an isolated tornado can not be ruled out at this time.  
How Severe Will it Be?
We are currently under an "Enhanced Risk" outlook (think 3 on a 0-5 scale) by the Storm Prediction Center.
Here is David's non-official SPC category interpreter.
This "getting concerned" notion can be sensed in our local NWS' area forecast discussion this morning as well:
"Usually do not mention severe thunderstorm wording in day three of the zone forecast product, but in agreement with surrounding offices, believe it is rather pertinent at this point to mention this possibility."
This isn't freak out time, because today is Monday and we still have several days for model's to agree/continue to disagree about this event. But, we need to keep a close eye over the next several days.
General Takeaways
This event NEEDS to be monitored over the next several days.
Damaging winds is the main concern, but an isolated tornado and hail can not be ruled out at this time either.
The models do not agree and a lot can change by Wednesday.
Be sure to stick with us on here and on Twitter @NashSevereWx over the next several days for the latest updates on this evolving event.
"Cooler" Temps Arrive Wednesday Night

Calm, sunny skies will return to the forecast starting on Thursday. Our temperatures will also drop back into the 50s, which is fairly normal for this time of year.
This weekend, for now, appears to be calm as well with sunny skies and temps rising back into the 60s.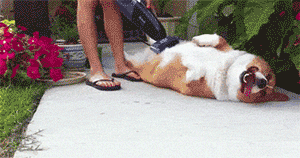 Finally….
This website is new, backed by a new host, and supported by a web professional. This means our web costs have tripled, and as traffic builds, those costs will quadruple. Our costs are monthly, just like yours are, so any monthly financial support we can get goes a long way. Several of you have already pledged to help us out (y'all are awesome!). Here is how you can help:
https://www.patreon.com/NashSevereWx.
If not, it's cool. We aren't going to hide our stuff behind a pay wall or anything. Thanks, y'all.